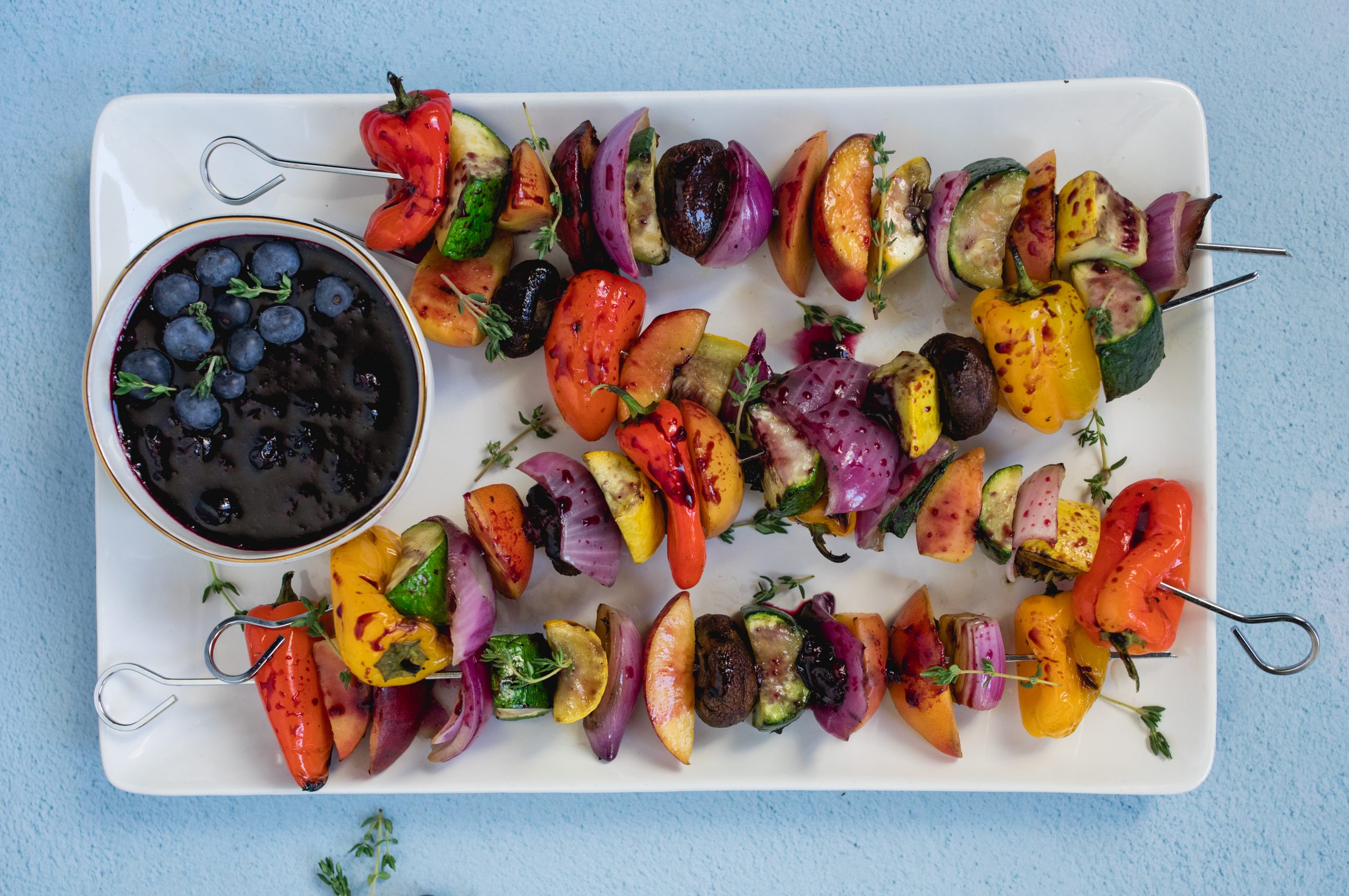 Flavor Profile | SWEET | TANGY
Heat up the grill for summer with these delicious Blueberry Peach Kabobs with Blueberry Thyme sauce!
What You Need
Ingredients
1 8oz. bag Pero Mini Sweet Peppers
8 baby portabella mushrooms
2 peaches, cut into small chunks
1 small red onion, cut into fourths
1 zucchini Squash, cut into small chunks
1 yellow squash, cut into small chunks
1oz. olive oil
Blueberry Thyme Sauce
1 cup blueberries
½ cup water
½ cup tomato sauce
½ cup molasses
1 tbsp. chili powder
Salt and pepper to taste
What You Need
Lets Get Started
Directions
Arrange the vegetables evenly on 4-6 metal skewers.
Preheat the grill to medium-high temperature.
Lightly drizzle the olive oil over the Skewers then place on the hot grill.
Add salt and pepper to taste. Grill for about 3 minutes per side or until the vegetables reach your desired texture.
BLUEBERRY THYME SAUCE
In a medium saucepan add blueberries, water, tomato sauce, molasses and chili powder and bring to a boil.
Smash the blueberries with a fork and stir the mixture well.
Cook for 2 more minutes or until the sauce reduces and starts to thicken.
Get More Recipes
Visit this recipe page:
https://www.perofamilyfarms.com/recipe/blueberry-peach-kabobs/
Find a store location near you: