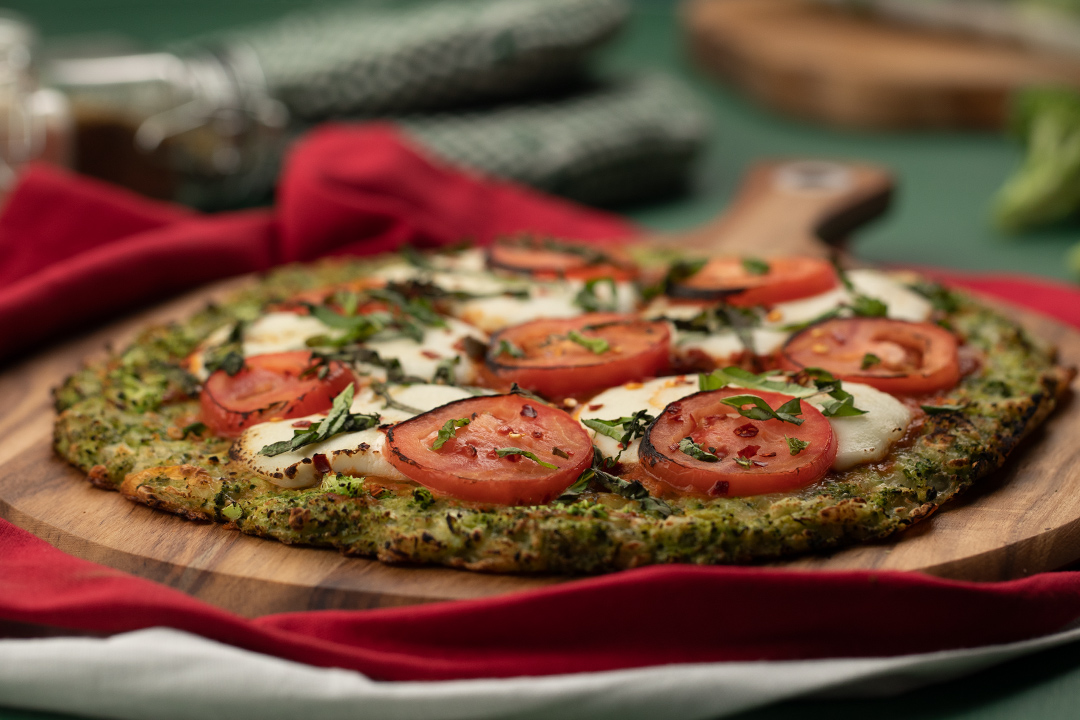 Broccoli Crust Margherita Pizza
Elevate your pizza game with our amazingly delicious Broccoli Crust Margherita Pizza, a delicious twist on a traditional pie! Crafted with love using Pero Family Farms Broccoli, this crust is the perfect canvas for savory tomato sauce, fresh mozzarella, and sweet basil.
What You Need
Ingredients
8oz. Pero Family Farms Organic Broccoli Florets
2 eggs, whisked
1 cup mozzarella cheese, shredded
¾ cup tomato sauce
½ cup parmesan cheese, grated
½ cup Roma tomato, sliced
8 oz. fresh mozzarella, sliced
2 tbsp. basil leaves, torn
1 tsp. Italian seasoning
Salt and pepper, to taste
What You Need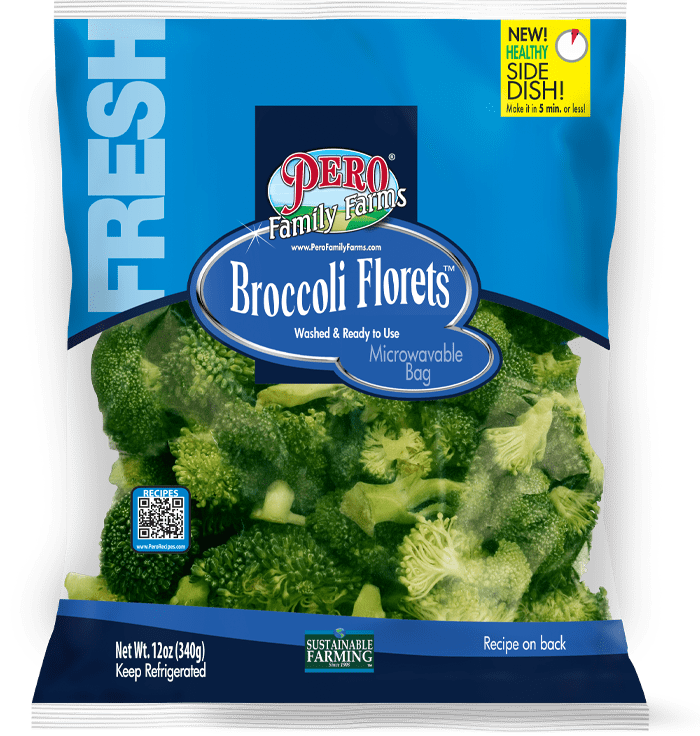 Lets Get Started
Directions
• Grate the broccoli florets using a grater or food processor.
• Place grated broccoli into a microwave-safe bowl.
• Microwave on high for 2 minutes, so that the broccoli softens and releases its liquid. Let cool, and then
• carefully squeeze out the extra liquid using a kitchen towel or cheesecloth. Transfer back to the emptied
bowl.
• Add the shredded mozzarella, parmesan cheese, 2 eggs, and Italian Seasoning to the broccoli.
• Use a fork or spatula to mix the ingredients until they are sticky and well combined.
• On a well-greased baking sheet, use your hands to form a round and flat pizza crust.
• Bake the crust at 375° F for 10 minutes.
• Place tomato sauce evenly on the crust.
• Next, add the sliced mozzarella and Roma tomato slices to the pizza.
• Place sheet pan in oven and bake for 5 more minutes or until the cheese is melted.
• Top with fresh basil and season with crushed red pepper before serving.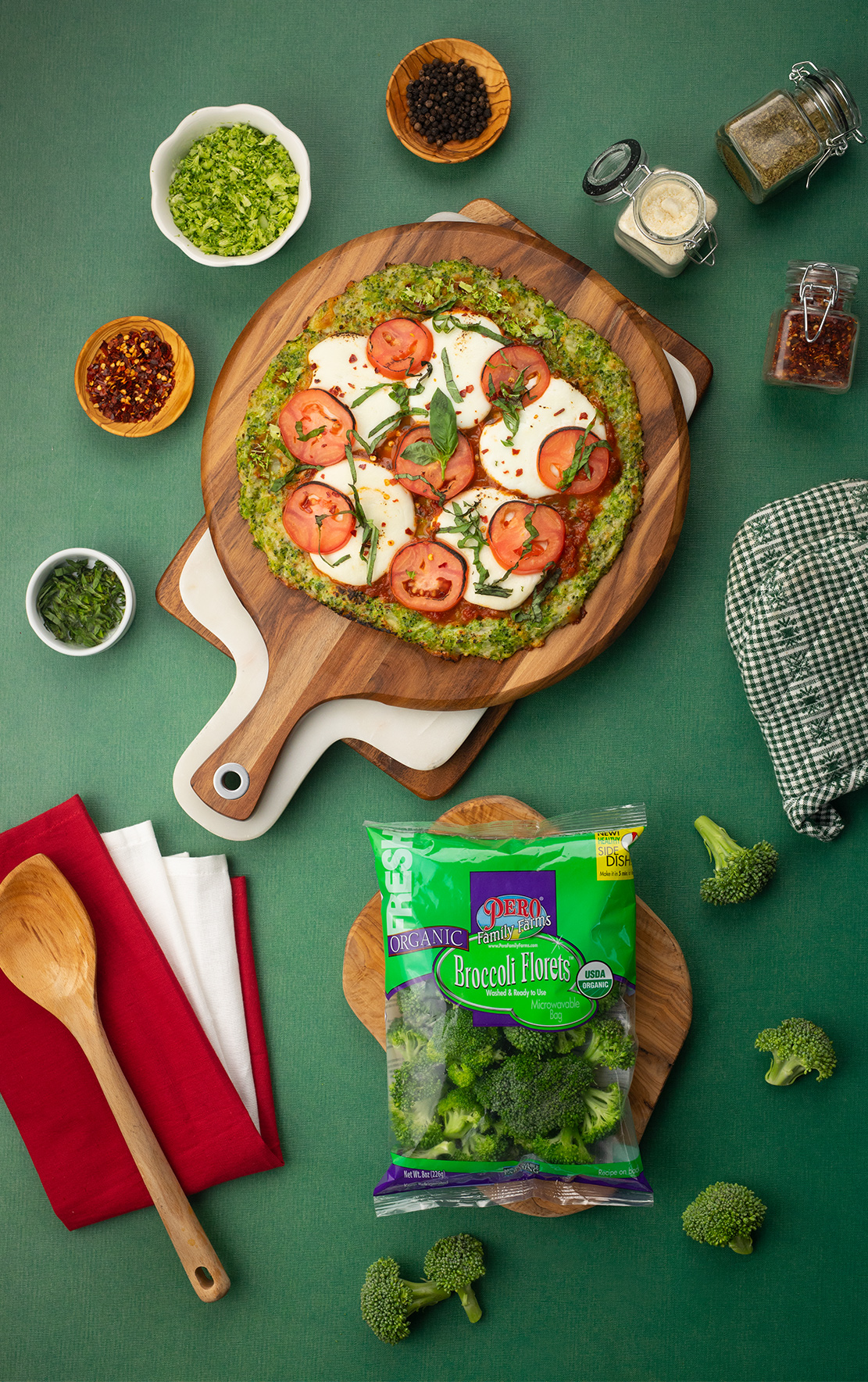 Get More Recipes
Visit this recipe page:
https://www.perofamilyfarms.com/recipe/broccoli-crust-margherita-pizza/
Find a store location near you: