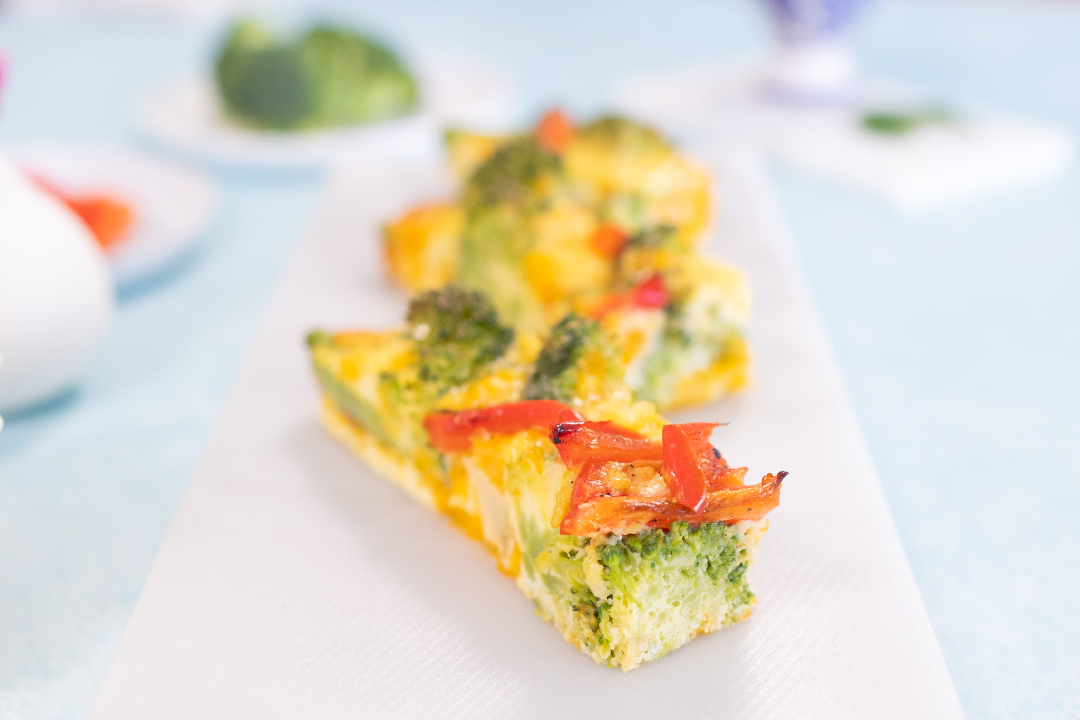 Broccoli Frittata Fingers
Flavor Profile | SAVORY
Looking for a simple, veggie-filled breakfast on the go? Look no further than our baked Broccoli Frittata Fingers recipe. Perfect for the whole family!
What You Need
Ingredients
12oz. Pero Family Farms Broccoli Florets
6 eggs, beaten
1 cup cheddar cheese, shredded
½ cup milk
½ cup red bell pepper, julienned
Salt and pepper, to taste
What You Need
Lets Get Started
Directions
Preheat your oven to 350⁰ F.
In a large bowl, combine broccoli florets, eggs, cheese, milk, salt and pepper.
Mix thoroughly.
Pour the mixture into a 9 x 13 baking dish and arrange the red peppers on top.
Bake for 25 minutes or until a toothpick comes out clean.
Allow to cool for 10 minutes.
Next, slice into 1" x 2" pieces.
Serve immediately – or if you love to meal prep–freeze to reheat for a quick breakfast any day of the week!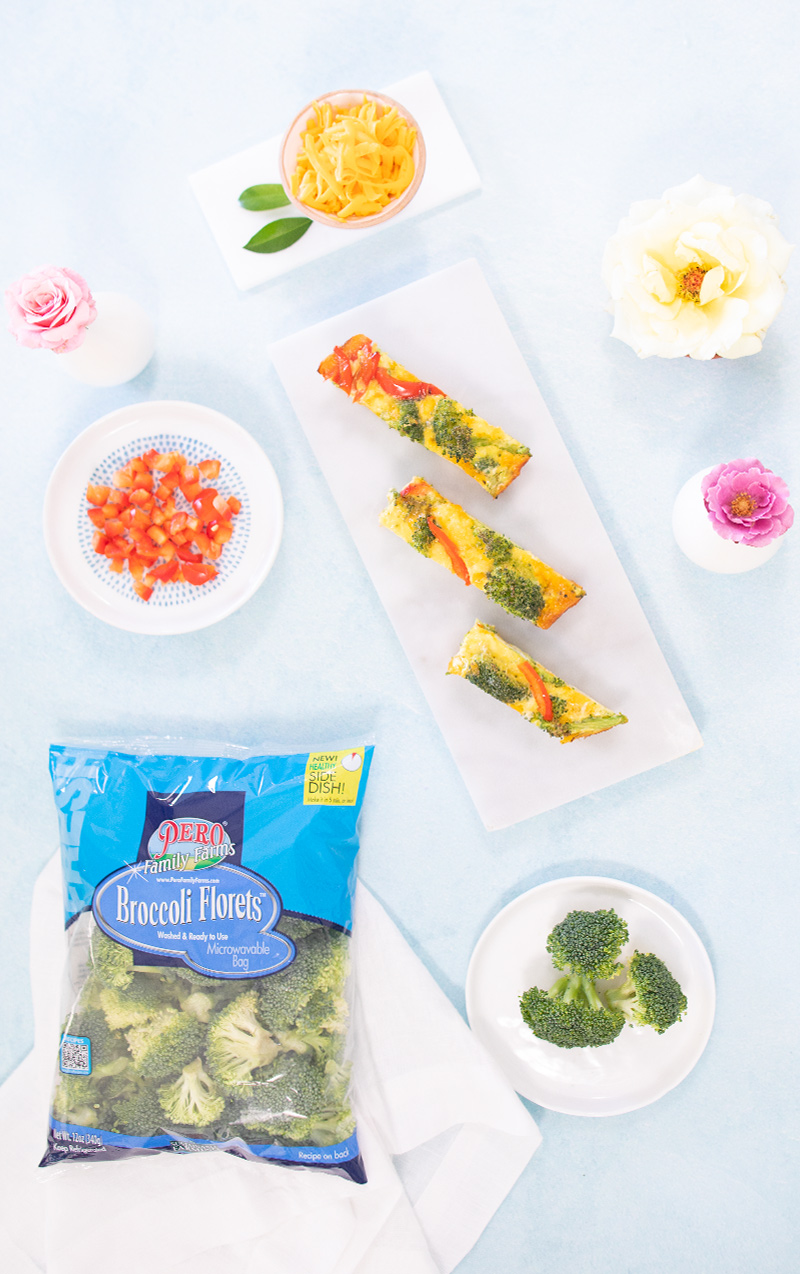 Get More Recipes
Visit this recipe page:
https://www.perofamilyfarms.com/recipe/broccoli-frittata-fingers/
Find a store location near you: