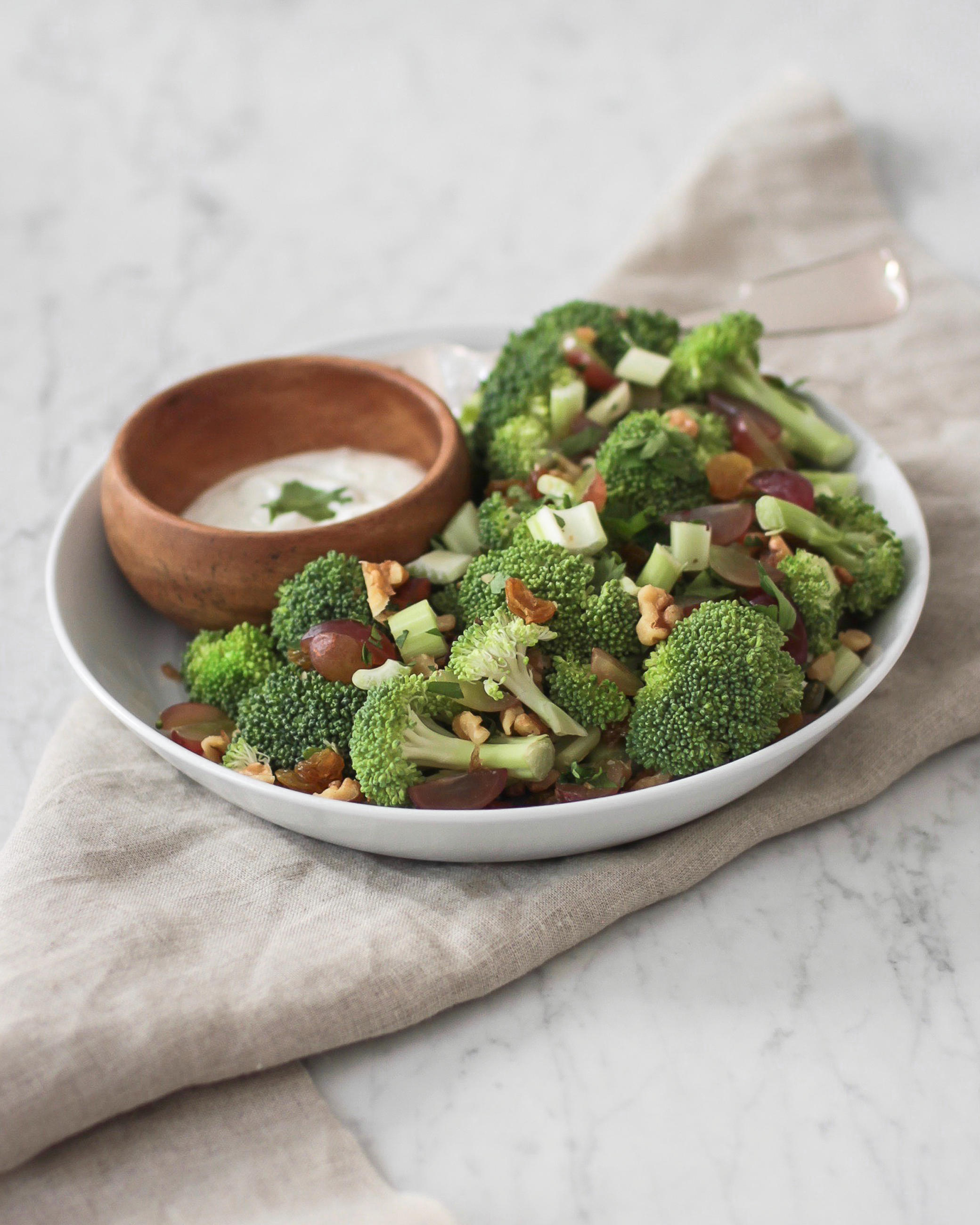 Garden Broccoli Waldorf Salad
Flavor Profile | CRUNCHY | SWEET
This quick and easy Organic Garden Broccoli Waldorf salad is a great side dish that only takes 15 minutes to make! Made with our crunchy Organic Broccoli Florets, grapes, golden raisins, walnuts, and red onion for a light and texture filled side dish.
What You Need
Ingredients
1 bag Pero Family Farms Organic Broccoli Florets, steamed and cooled
1/3 cup Red Grapes, quartered
¼ cup Golden Raisins
2 TBLS Red Onions, finely chopped (optional)
¼ cup Raw Walnuts, chopped
2 Celery Stalks, chopped
1 TBLS Olive Oil
Yogurt Herb Dressing
1/2 tsp Sea Salt
¼ cup Plain Whole Milk Yogurt
2 TBLS Lemon juice
¼ tsp Dried Dill
2 TBSL Fresh Flat Leaf Parsley
1 TBLS Apple Cider Vinegar
A pinch Black Pepper
What You Need
Lets Get Started
Directions
In a bowl whisk together the ingredients for the dressing and set this aside.
Steam broccoli florets and drizzle the olive oil over the broccoli while it is warm. Once this has been done, allow the organic broccoli to cool. If the broccoli is too warm the dressing will not adhere to the broccoli.
Cut and prepare the ingredients and into a bowl. Once broccoli has cooled toss in the broccoli florets and coat the waldorf salad with the dressing. Gently toss everything together.
Get More Recipes
Visit this recipe page:
https://www.perofamilyfarms.com/recipe/garden-broccoli-waldorf-salad/
Find a store location near you: