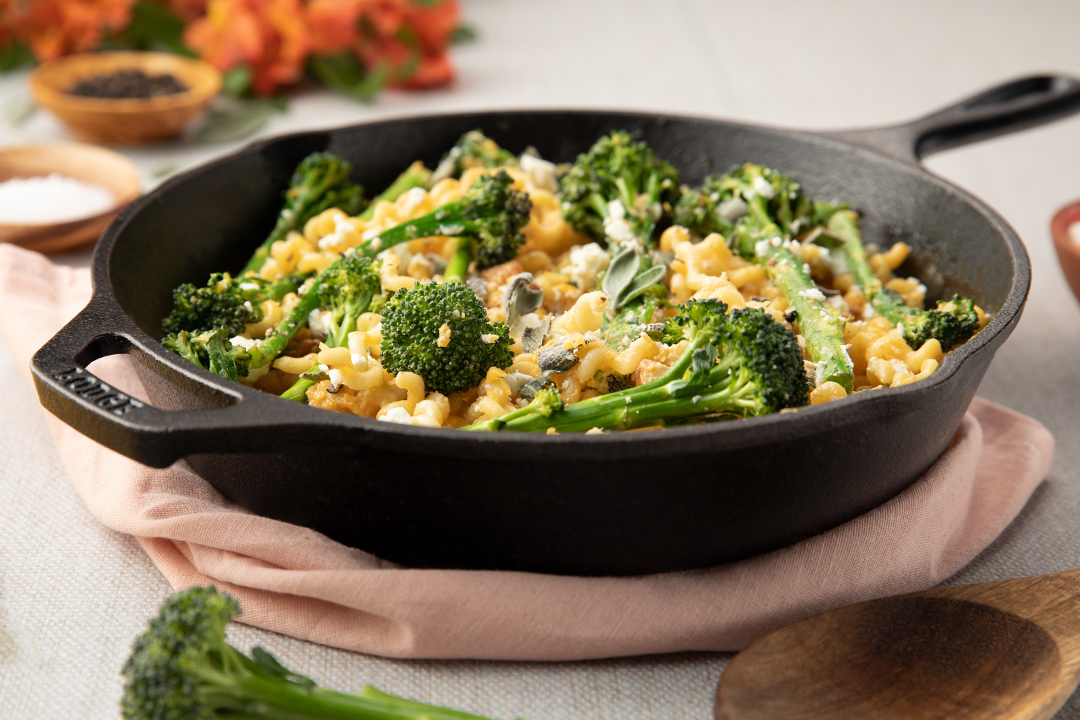 Broccoletti Fusilli Lunghi with Creamy Butternut
Enjoy convenience without sacrificing flavor! You'll love this Broccolietti Fusilli Lunghi with Creamy Butternut, featuring cubed Butternut Squash and ready-to-use Broccolietti from Pero Family Farms. 🍝💛 Prepare this decadent dish in half the time and savor its bold, fall flavors!
What You Need
Ingredients
8oz. Pero Family Farms Broccoletti
13oz. Pero Family Farms Cubed Butternut Squash
2 cups pasta, cooked (fusilli lunghe)
1 cup half and half
½ cup pancetta, diced
½ cup goat cheese, crumbled
¼ cup fresh sage leaves
1 tsp. nutmeg
1 tsp. white pepper
Salt and pepper, to taste
What You Need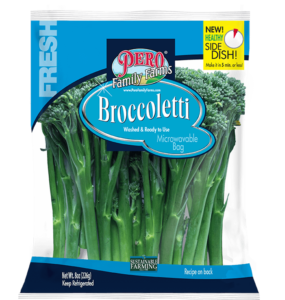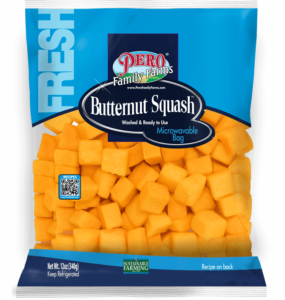 Lets Get Started
Directions
•Preheat oven to 350° F.
•Cook the Butternut Squash according to the microwave directions on the back of the package.
•Place the cooked Butternut Squash into a food processor and add 1 cup of half and half, nutmeg, and
white pepper.
•Puree the Butternut Squash.
•Place the pancetta and broccoletti in a large, oven-safe pan over medium-high temperature.
•Cook for one minute, stirring constantly.
•Next, add the Butternut Squash cream sauce and mix thoroughly.
•Reduce heat to medium, cover, and cook for 2 minutes.
•Add the cooked pasta to the pan and season to taste with salt and pepper.
•Cook for one more minute.
•Top with goat cheese and fresh sage.
•Place pan into 350° F oven for 8-10 minutes.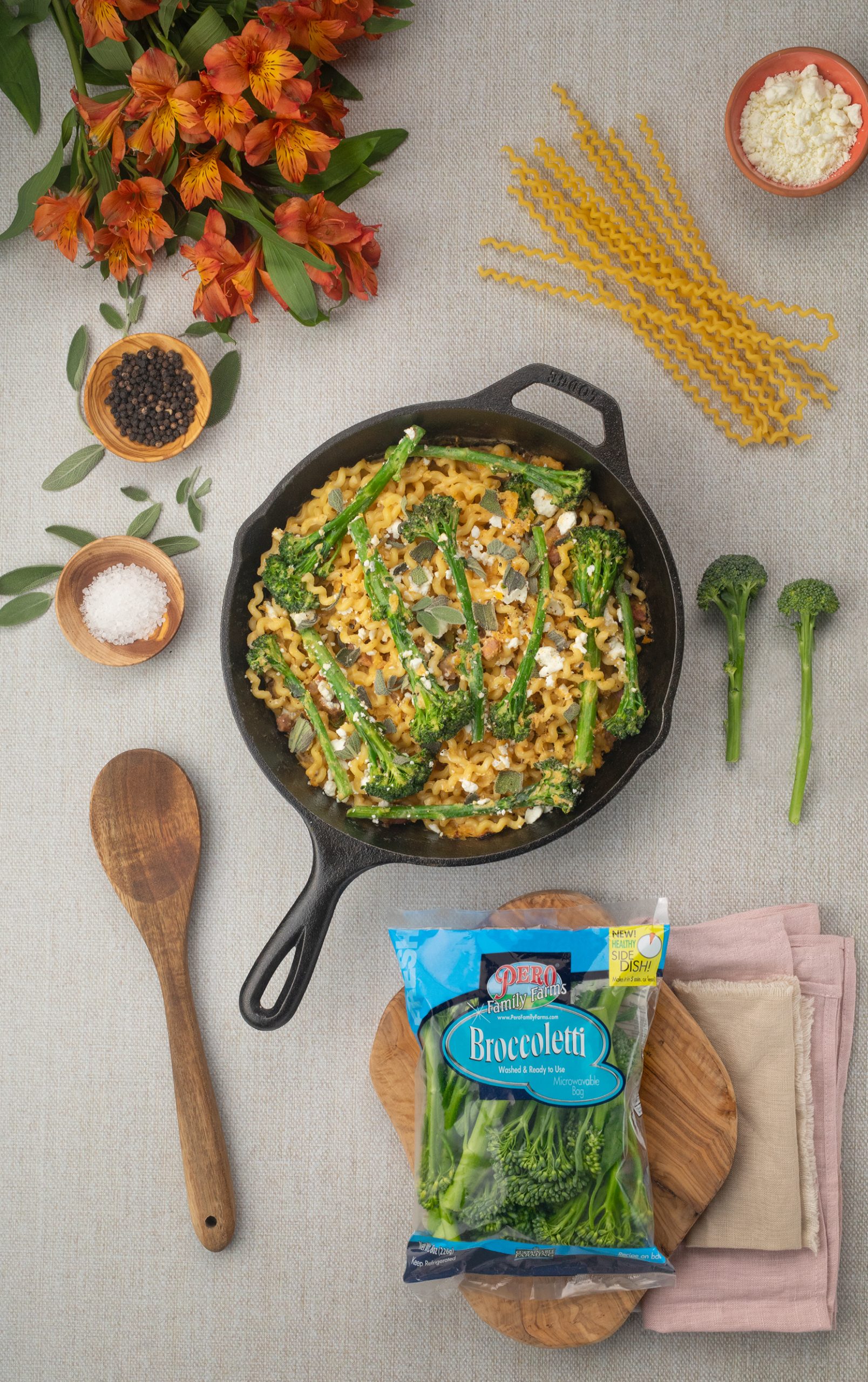 Get More Recipes
Visit this recipe page:
https://www.perofamilyfarms.com/recipe/broccoletti-fusilli-lunghi-with-creamy-butternut/
Find a store location near you: