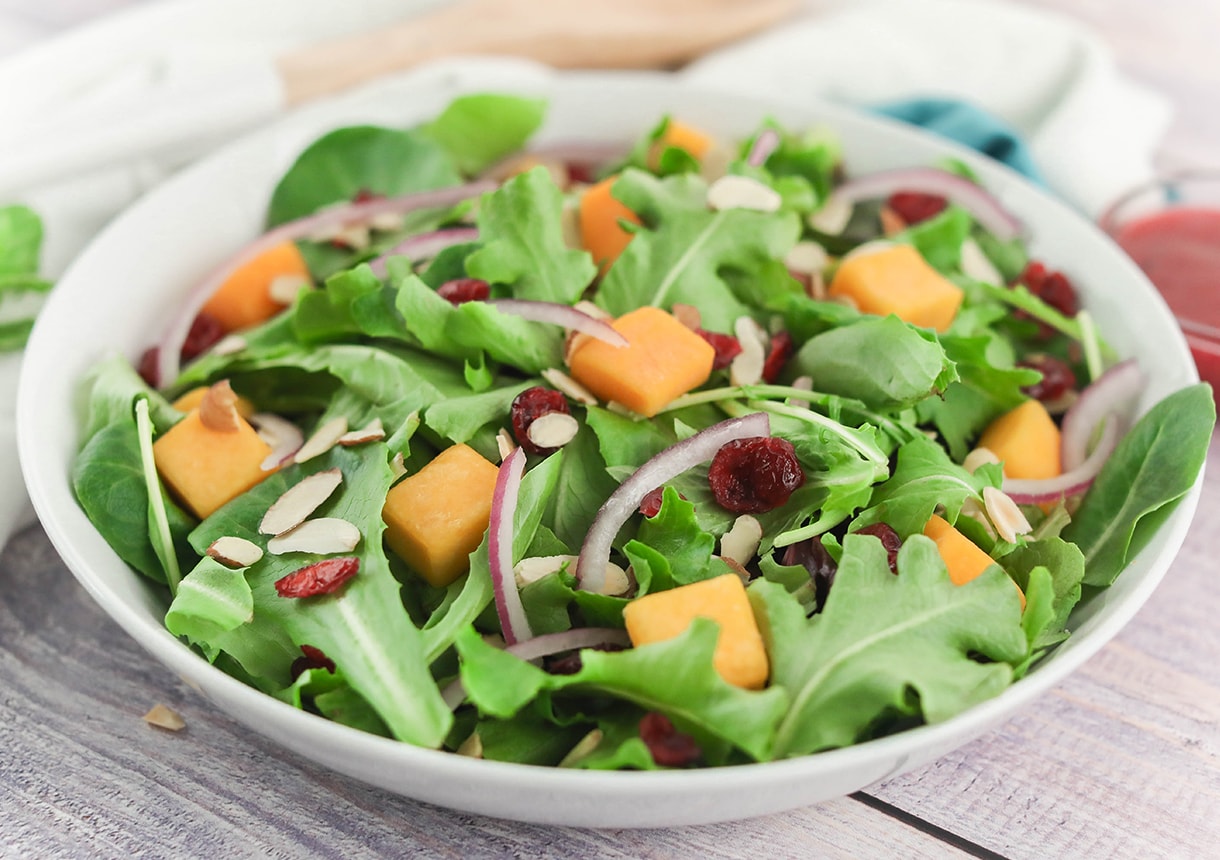 Flavor Profile | SWEET | CRUNCHY
Spring is in full effect, and so is this fresh Spring Harvest Salad. Add diced Butternut Squash for a quick and tasty lunch!
What You Need
Ingredients
2 ½ cups baby greens
⅓ cup Pero Family Farms Butternut Squash, blanched
¼ cup red onion, sliced thin
1 tbsp. sundried cranberries
1 tbsp. slivered almonds
½ cup berry vinaigrette
BERRY VINAIGRETTE
3 strawberries
1 ½ tbsp. raspberry vinegar
1 tbsp. honey
1 tbsp. olive oil
1 tsp. garlic, minced
Salt and pepper to taste
What You Need
Lets Get Started
Directions
Place the butternut squash in boiling water for 2 minutes then drain and place in an ice water bath until completely cool.
Place the lettuce in a large salad bowl and top with butternut squash, red onion, cranberries and almonds.
Next pour the berry vinaigrette over the salad, mix well and serve immediately.
Berry Vinaigrette
In a blender place the strawberries, honey, vinegar and garlic.
Pulse until smooth then add the olive oil and salt and pepper.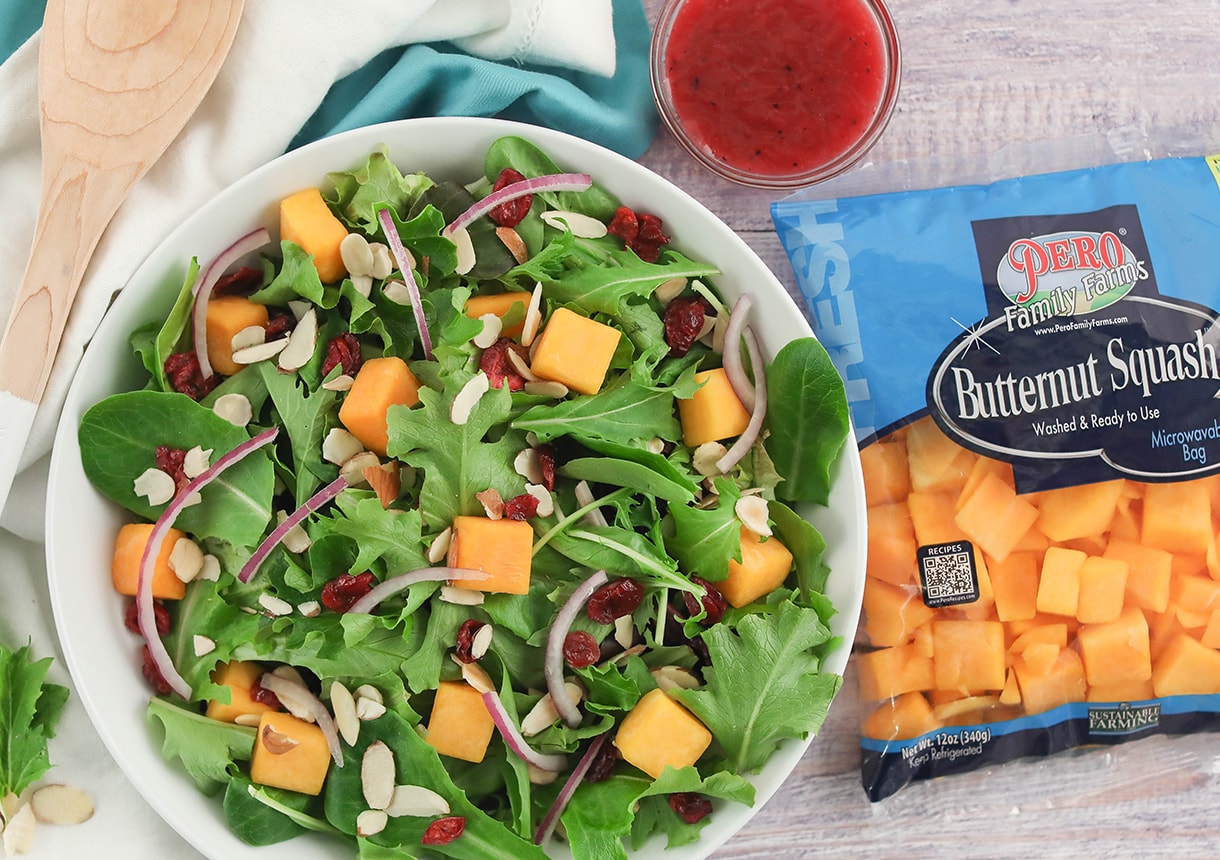 Get More Recipes
Visit this recipe page:
https://www.perofamilyfarms.com/recipe/spring-salad/
Find a store location near you: