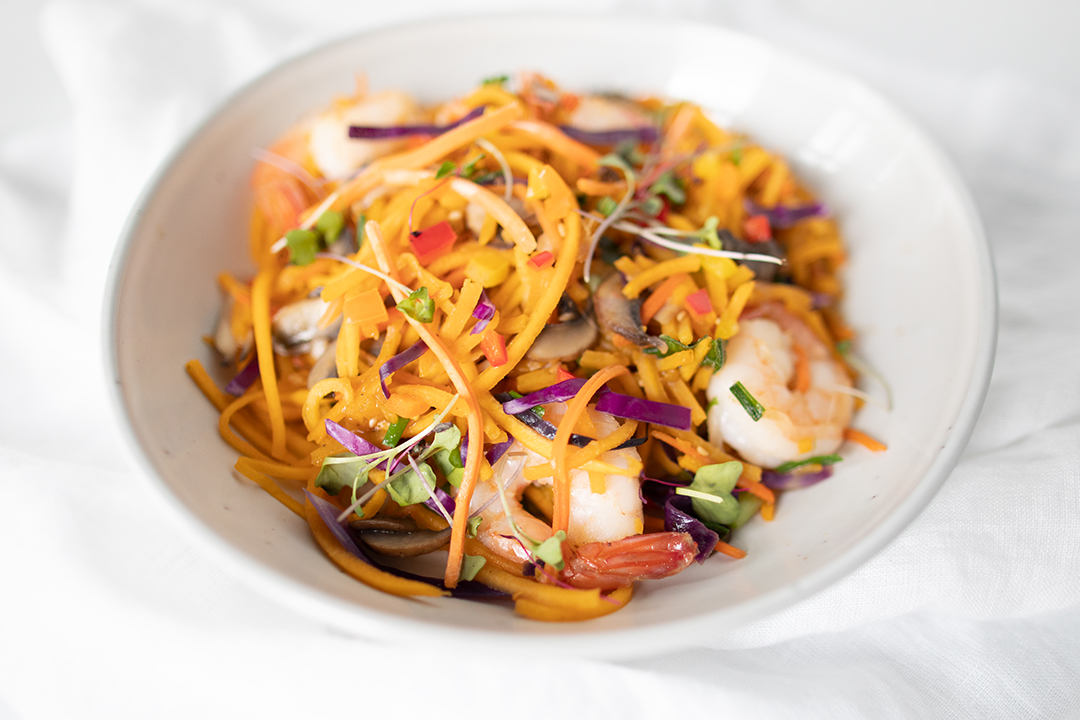 Butternut Veggie Spirals Lo-Mein
Flavor Profile | SAVORY
This savory meal is perfect for a quick weeknight dish. Satisfying and packed with warm, hearty veggies and shrimp – you'll love this tasty recipe.
What You Need
Ingredients
10oz. Pero Family Farms Butternut Veggie Spirals
1 cup shrimp, cooked
½ cup Pero Family Farms Mini Sweet
Peppers, diced
½ cup mushrooms, sliced
½ cup red cabbage, thinly sliced
½ cup carrots, matchstick
½ cup green onion, sliced
½ cup bean sprouts
½ cup hoisin sauce
1 tbsp. Sesame oil
What You Need
Lets Get Started
Directions
Cook the Butternut Veggie Spirals by following the easy microwave directions on the package.
While the Veggie Spirals are cooking, pre-heat a large sauté pan to medium-high temperature.
Add the sesame oil, Mini Sweet Peppers, mushrooms, cabbage, carrots, green onions, bean sprouts and cooked shrimp to the pan.
Cook for 2-3 minutes.
Next, add the Butternut Veggie Spirals and hoisin sauce to the pan.
Mix well and cook for an additional minute or until vegetables are cooked to your desired texture.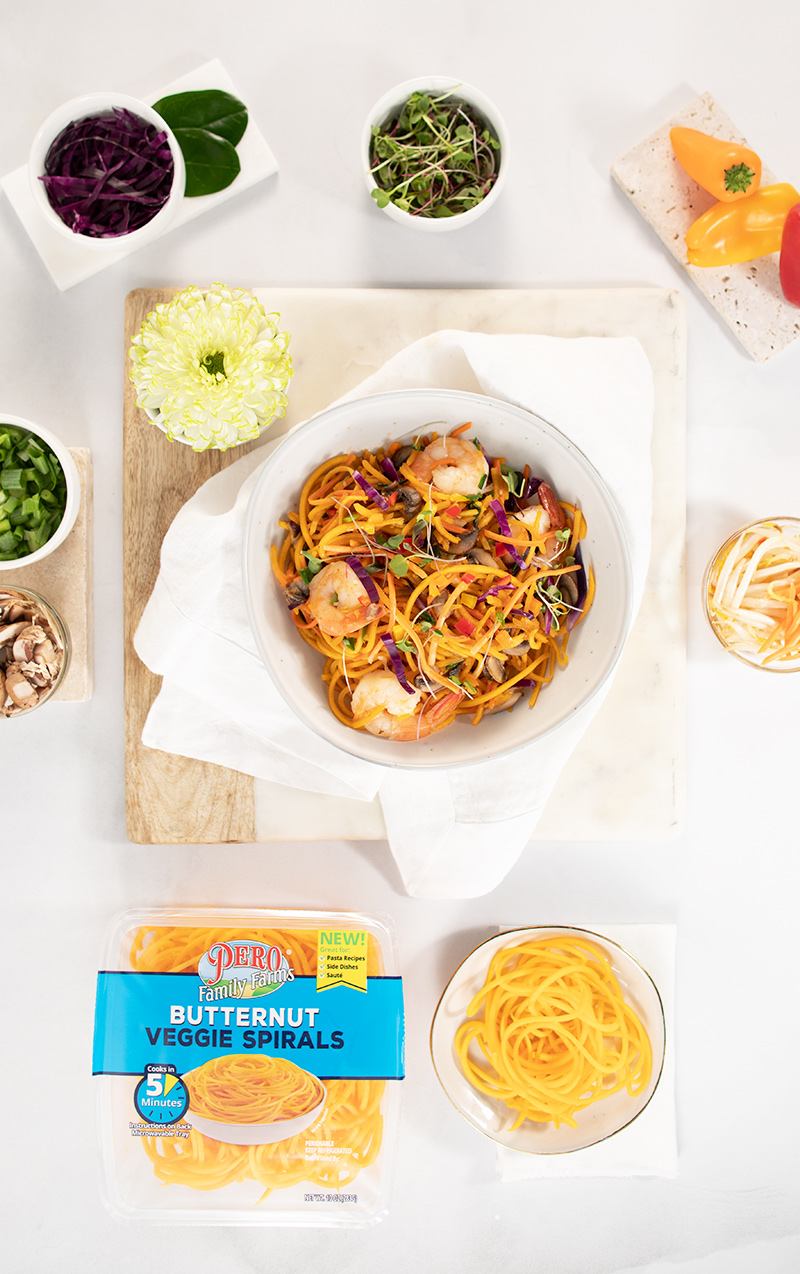 Get More Recipes
Visit this recipe page:
https://www.perofamilyfarms.com/recipe/butternut-veggie-spirals-lo-mein/
Find a store location near you: