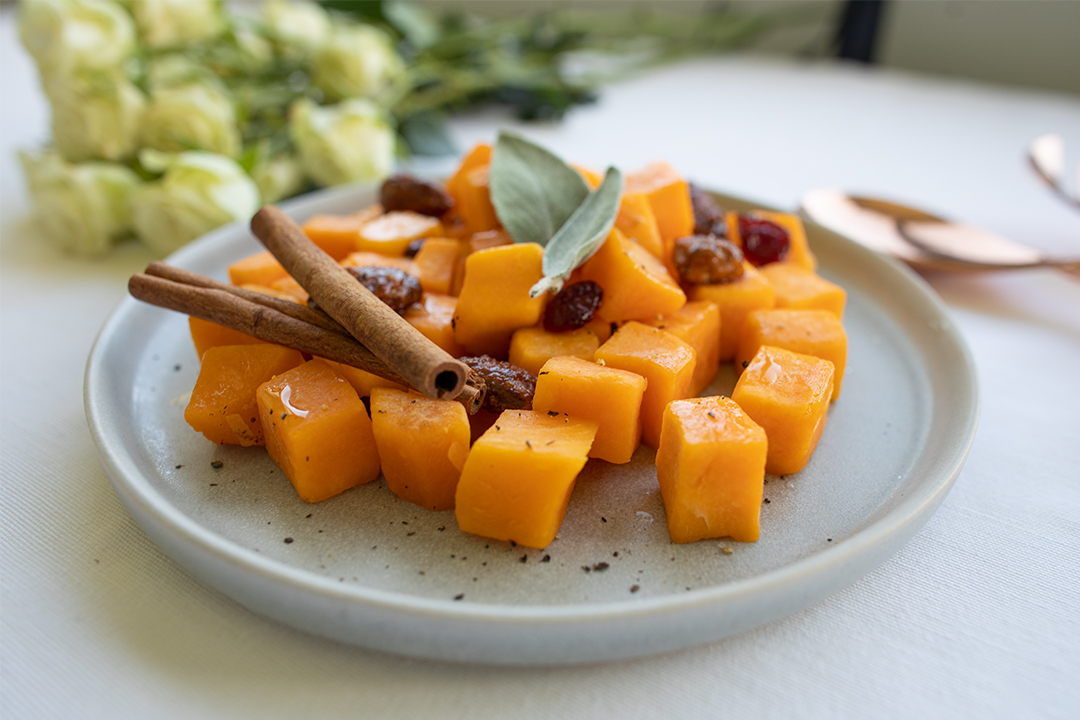 Sweet Cinnamon Butternut Squash
Flavor Profile | SWEET
The perfect blend of sweetness and spice, your family will love this quick side dish. Tender, warm butternut squash with crunchy candied pecans and dried cranberries – everyone will be back for seconds!
What You Need
Ingredients
13oz. Pero Family Farms Cubed Butternut
¼ cup dried cranberries
¼ cup candied pecans
½ tbsp. olive oil
½ tbsp. fresh sage, chopped
1 tsp. cinnamon
Salt and pepper, to taste
What You Need
Lets Get Started
Directions
Preheat oven to 400⁰ F.
Place the Butternut Squash in a large mixing bowl.
Add olive oil, cinnamon, cranberries, pecans, salt and pepper to the bowl. Mix well.
Next, place the squash mixture on a sheet tray and roast for 25 minutes or until cooked to your desired texture.
Garnish with fresh sage before serving.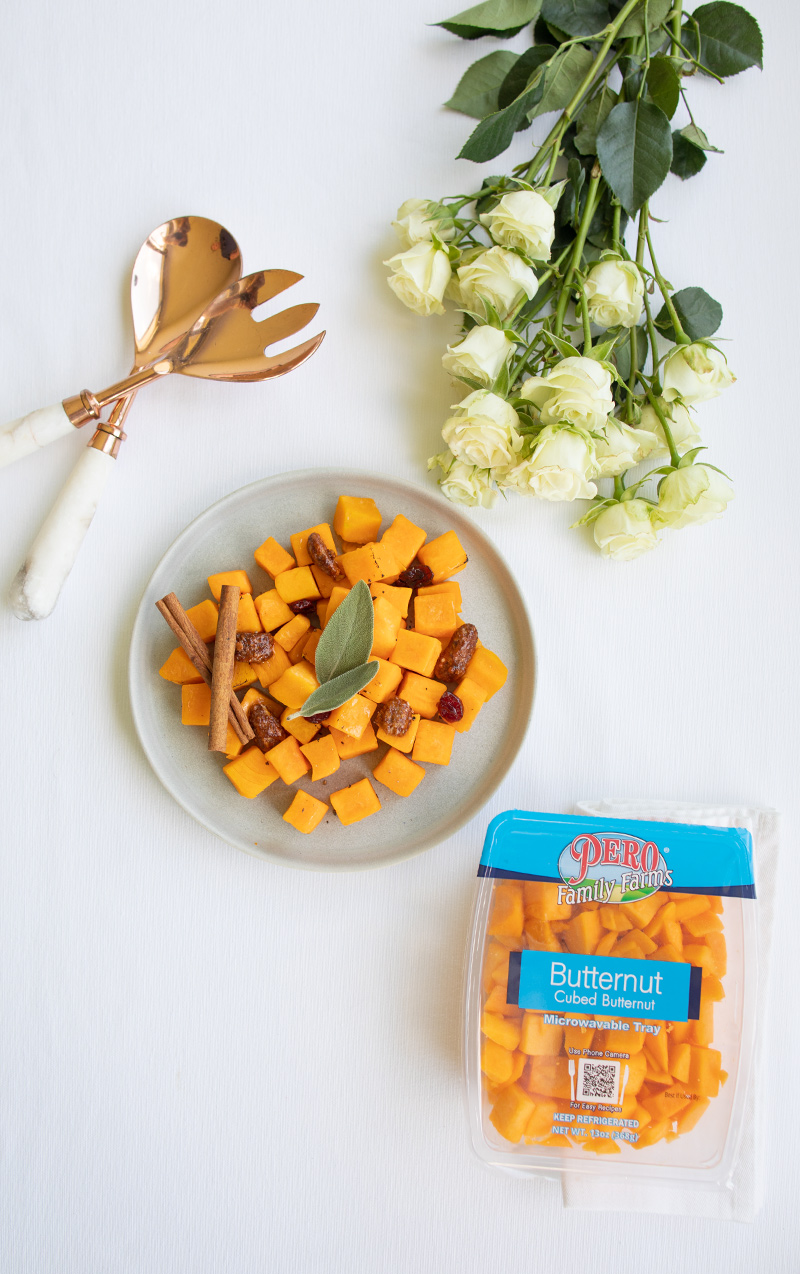 Get More Recipes
Visit this recipe page:
https://www.perofamilyfarms.com/recipe/sweet-cinnamon-butternut-squash/
Find a store location near you: