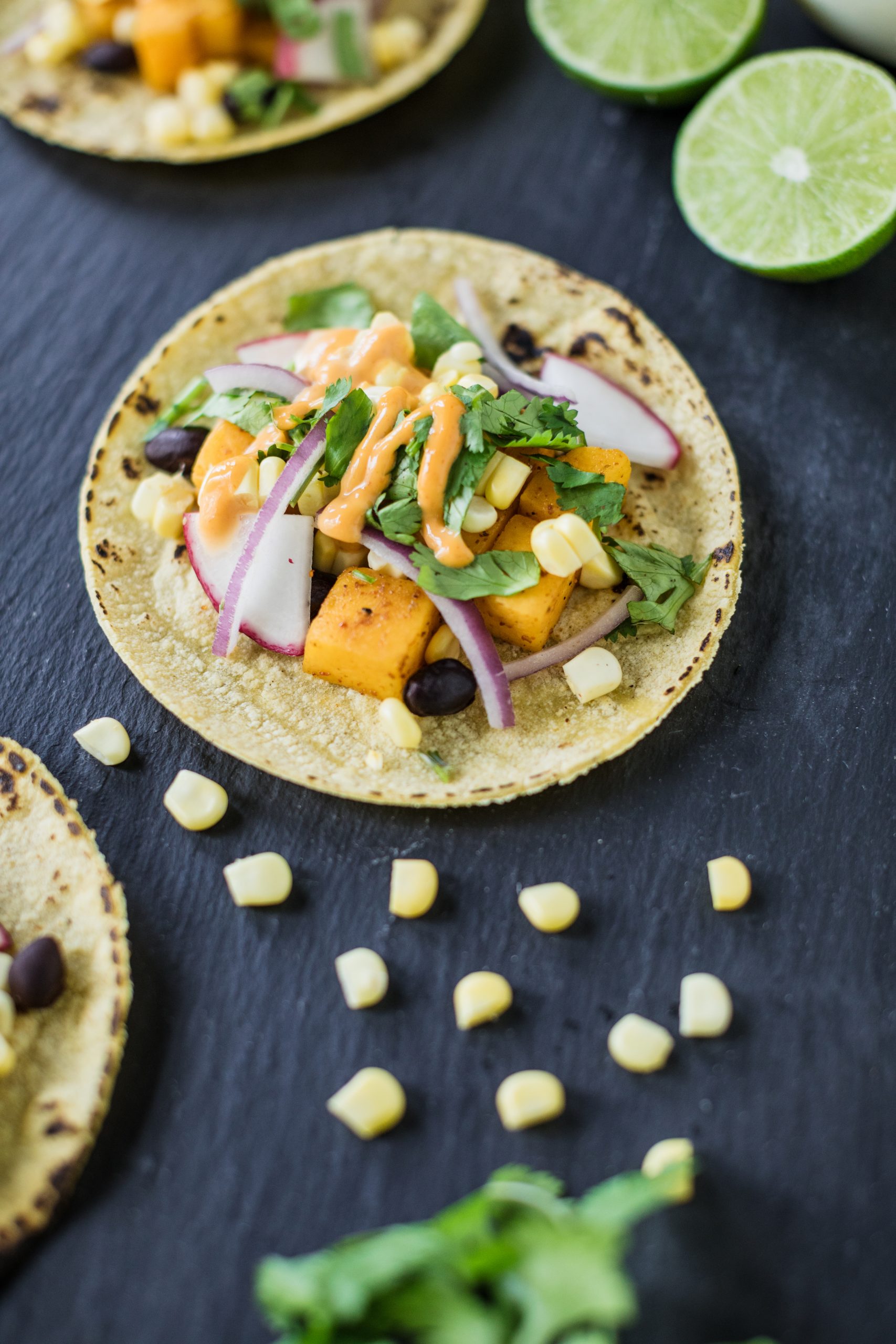 Butternut Squash Street Tacos
Flavor Profile | CRUNCHY | SWEET
Enjoy a Plant-Based Taco Tuesday using our already washed and cut Butternut Squash!
What You Need
Ingredients
12oz. Pero Family Farms (r) Butternut Squash
8 corn tortillas
1 lime, cut into 8 wedges
½ cup red onion, thinly sliced
½ cup corn kernels, rinsed and drained
½ cup black beans, rinsed and drained
½ cup radish, sliced into thin wedges
½ cup fresh cilantro, chopped
½ cup Sriracha mayonnaise
1 tbsp. chipotle powder
Salt and pepper, to taste
What You Need
Lets Get Started
Directions
Follow the microwave instructions on the back of the Butternut Squash bag.
Sprinkle the chipotle powder and salt and pepper on the cooked Butternut Squash.
Next, heat the corn tortillas on a grill or in the oven briefly.
Top the warm tortillas with the seasoned butternut squash, red onion, corn, black beans, cilantro, Sriracha mayonnaise and a squeeze of lime.
Get More Recipes
Visit this recipe page:
https://www.perofamilyfarms.com/recipe/butternut-squash-street-tacos/
Find a store location near you: