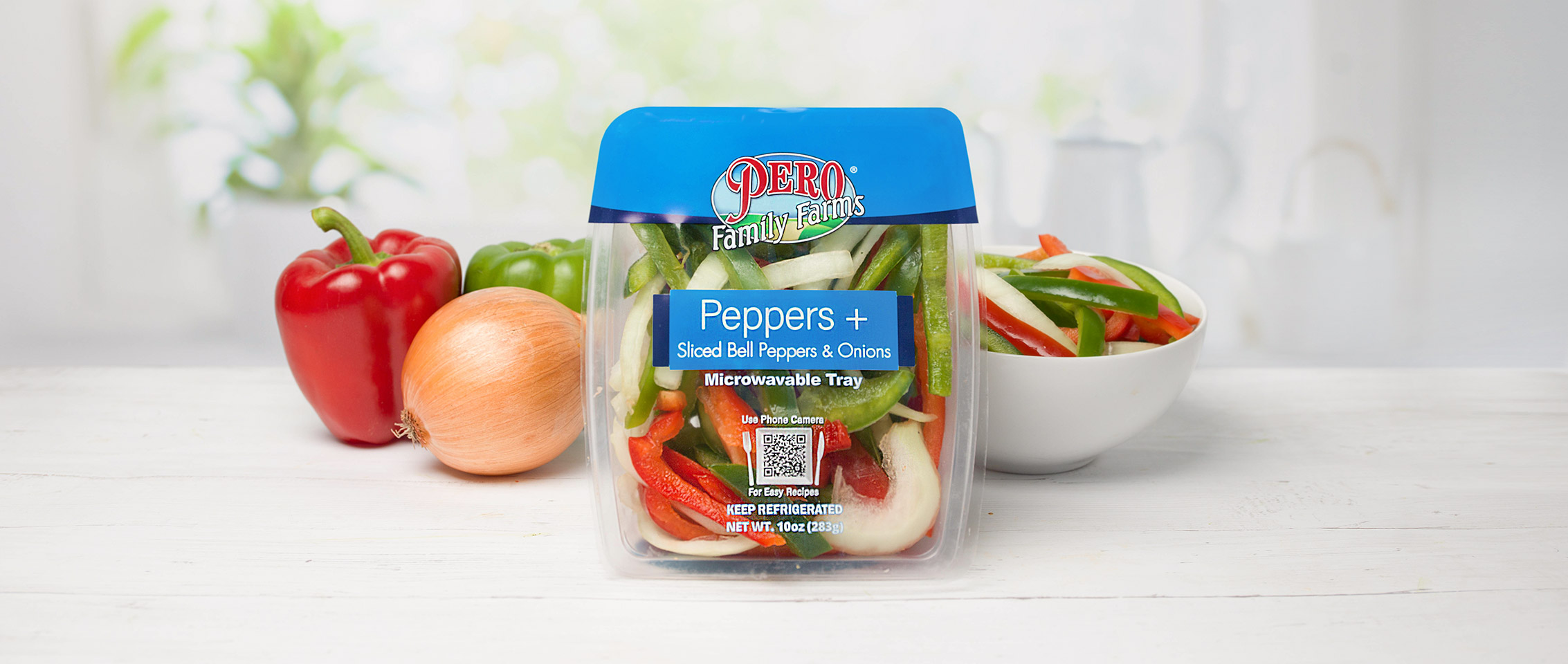 Peppers & Onions
~ farm fresh Recipes ~
We're putting a fresh spin on Taco Tuesdays. Our Peppers + is already sliced, washed and ready to make into delicious Fajitas! Fast, tasty, and healthy weekday dinners are kinda our thing.
Fire up your grill, for this classic Sausage & Peppers recipe, using Pero Family Farms Peppers +!
Italian Pepper &
Onion Flatbread
Take the time out of homemade and use our Sliced Peppers & Onions for an easy and delicious flatbread that is sure to become a family favorite!
New

Fresh & Ready Recipes

Washed

Cut

Microwavable

Ready to Use!