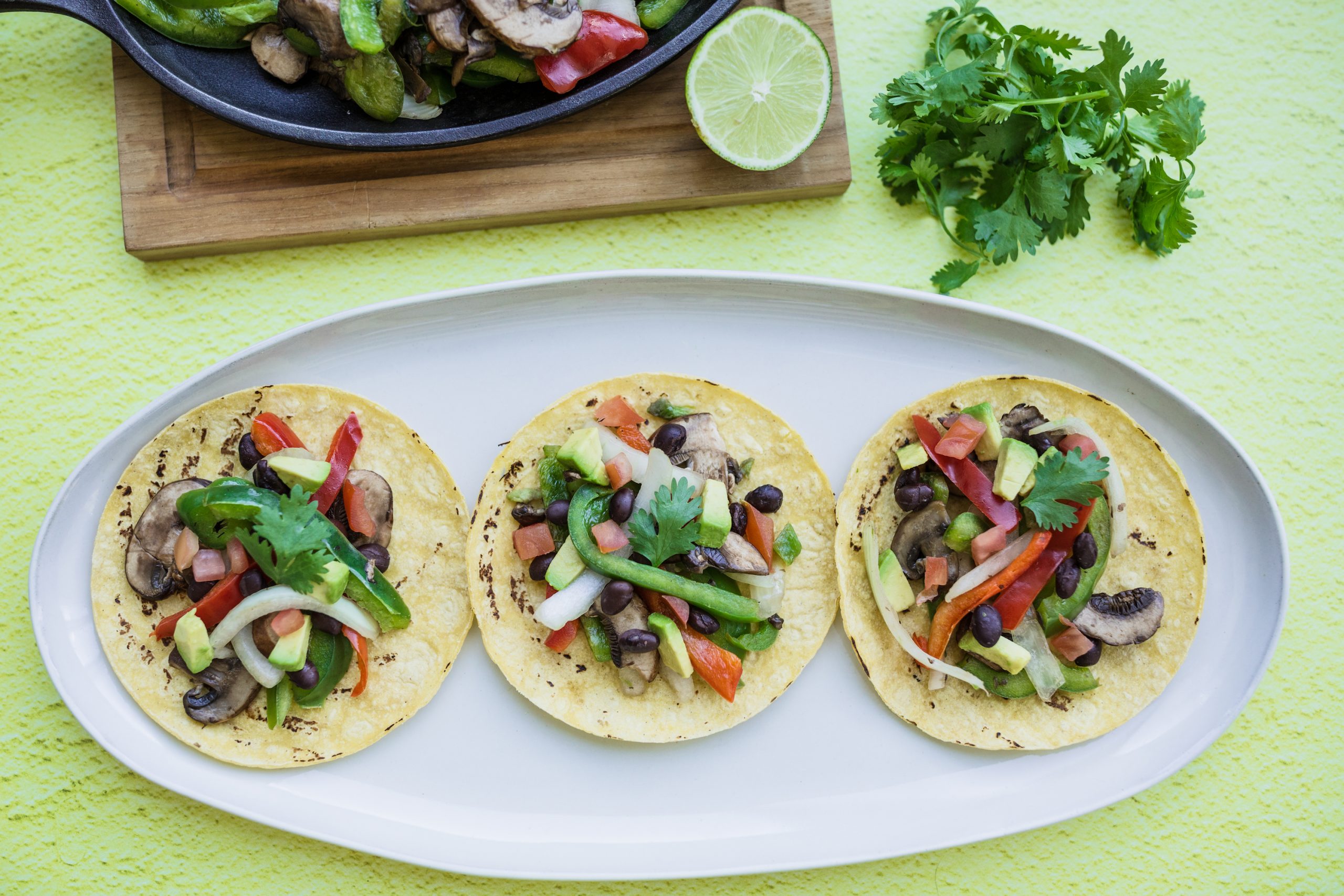 Flavor Profile | CRUNCHY | SMOKEY
We're putting a fresh spin on #TacoTuesday. Our Fajita Mix is already sliced, washed and ready to make into delicious Fajitas! Fast, tasty, and healthy weekday dinners are kinda our thing.
What You Need
Ingredients
1 ½ cups Pero Family Farms Fajita Mix
6-8 corn tortillas
1 cup mushrooms, sliced thin
1 avocado, diced
½ cup black beans, drained
½ cup cilantro
1 lime
1 tbsp. garlic
1 tbsp. Worcestershire
1 tbsp. olive oil
1 tsp. chili powder
Salt and pepper to taste
What You Need
Lets Get Started
Directions
In a large sauté pan, heat olive oil to medium high temperature and add the fajita mix and mushrooms.
Cook for 1 minute, then add the garlic, black beans, chili powder, Worcestershire and juice from the lime.
Cook until the vegetables are tender, then remove from heat and add the cilantro, avocado, and salt and pepper.
Place an even amount of the vegetable mix onto each tortilla.
Serve immediately and enjoy!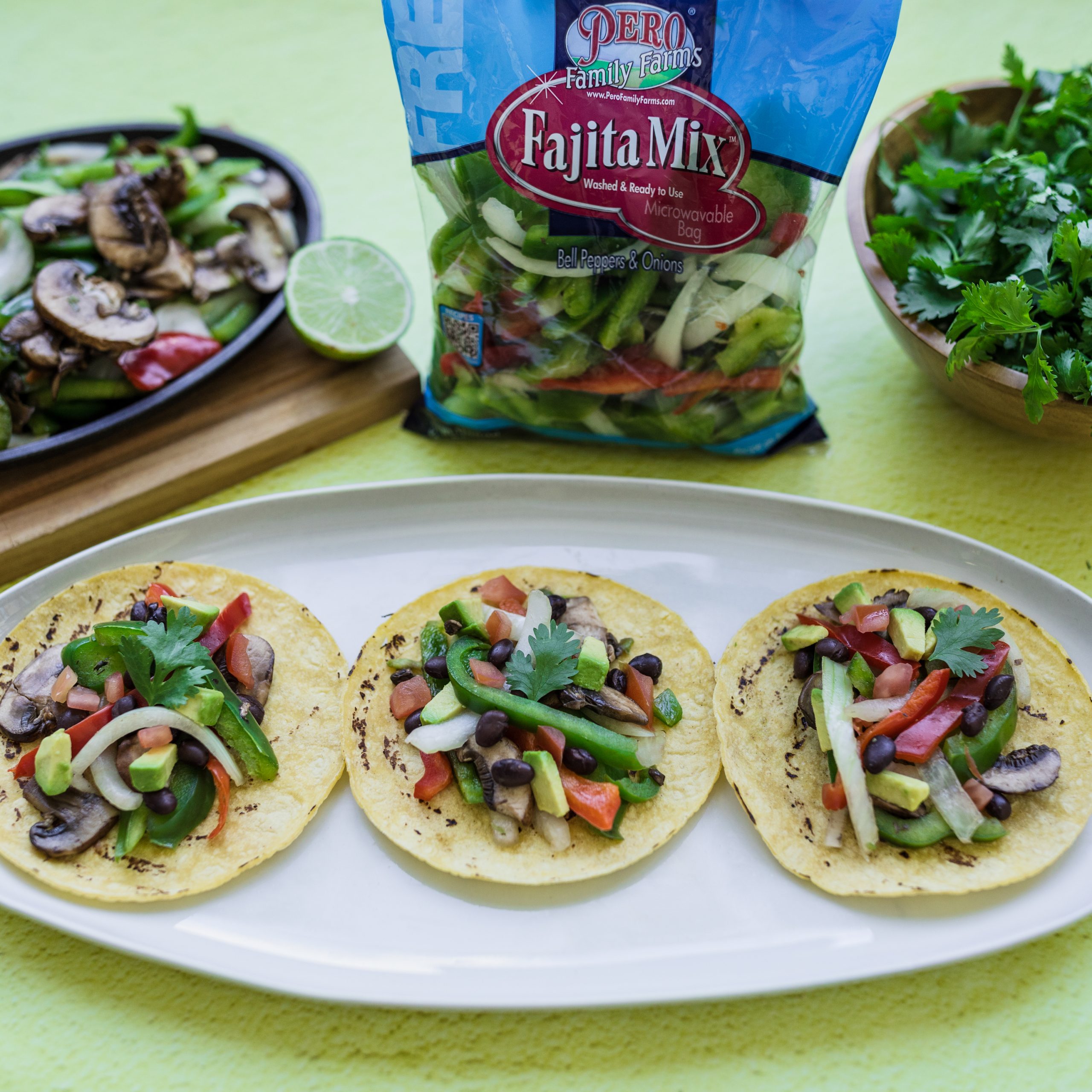 Get More Recipes
Visit this recipe page:
https://www.perofamilyfarms.com/recipe/fresh-veggie-fajitas/
Find a store location near you: