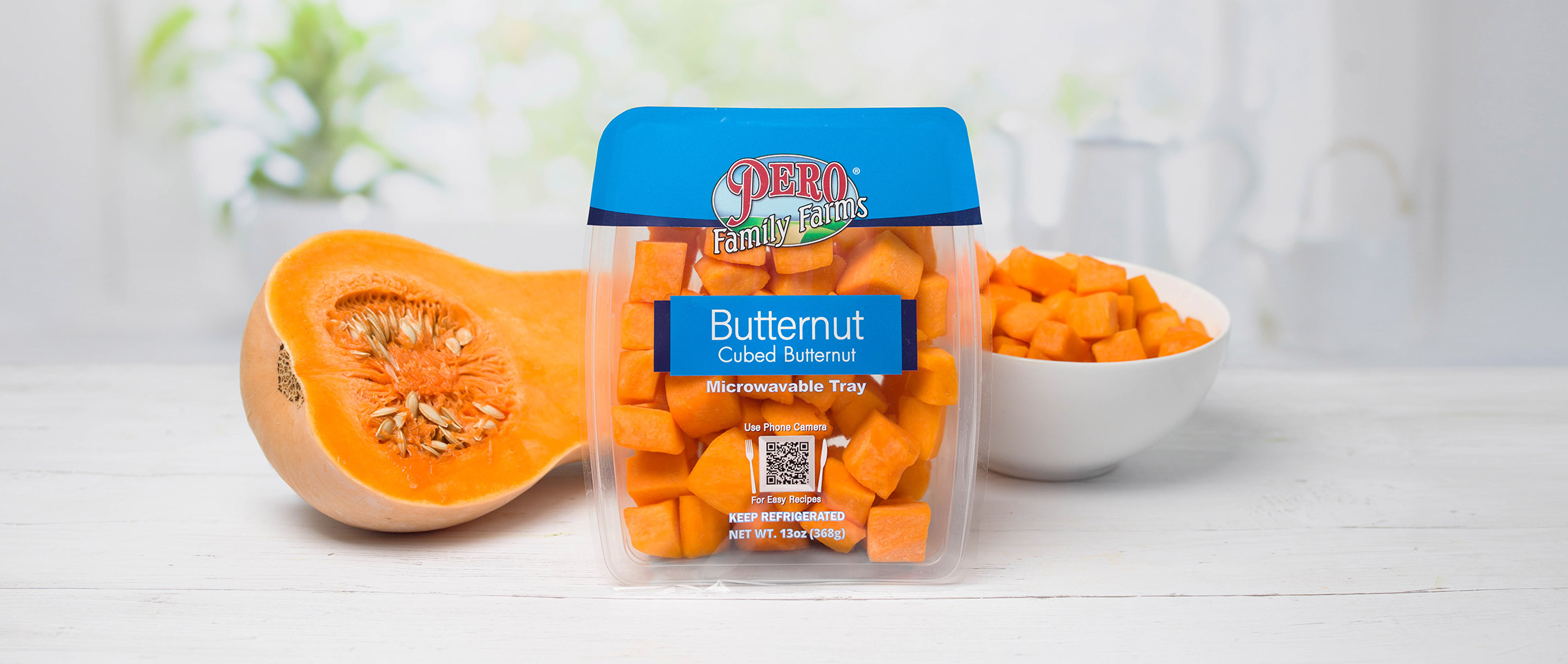 Cubed Butternut Squash
~ farm fresh Recipes ~
Butternut Squash Street Tacos
Need a quick weeknight meal? This flavorful Zucchini Spiral recipe with Parmesan and Mini Sweet Peppers is one you can have whipped up in just 5 minutes! 
Golden Maple Sage Butternut Squash
Made with our Cubed Butternut Squash, this recipe has a light sweetness and pairs great with the lightly toasted crunch of pine nuts.
Finally, a Mac N' Cheese dish both the kids and mom can enjoy! Made with our sweet Butternut Squash to give it that extra flavor!
New

Fresh & Ready Recipes

Washed

Cut

Microwavable

Ready to Use!