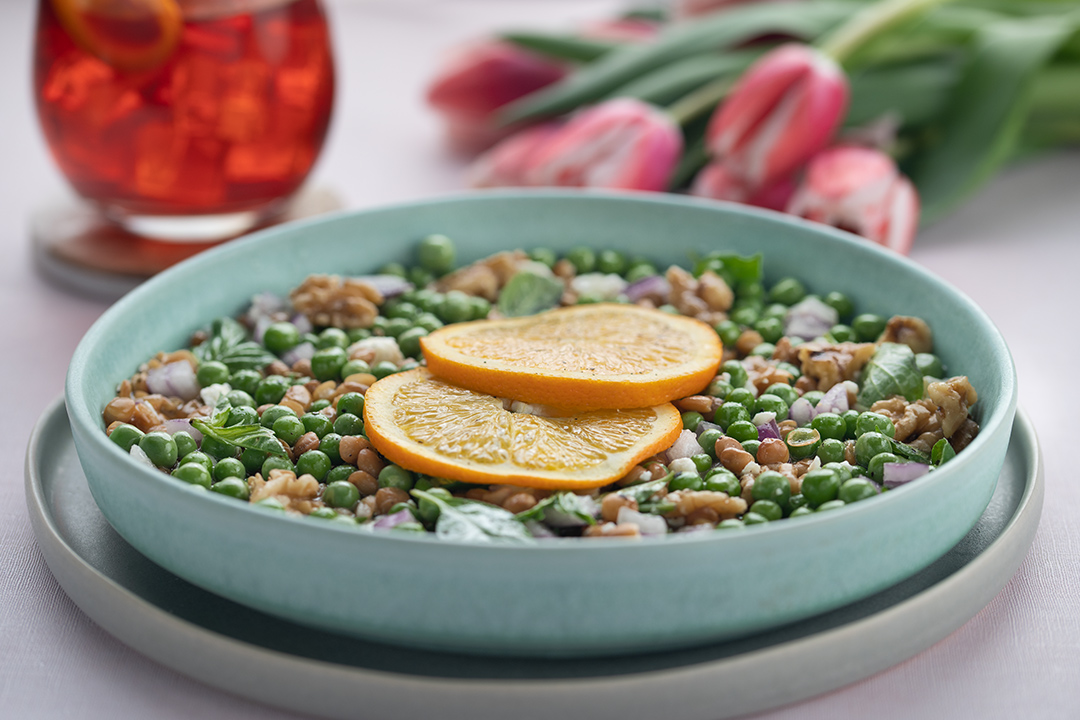 Spring is in the air, and that means it's time to break out of your winter food rut and try something new. Luckily, Pero Family Farms has got you covered with some tasty Spring side dish ideas that'll make your taste buds dance!
Spring Lentil Salad – Freshen up your dinner spread with our Spring Lentil Salad recipe, straight from the Pero Family Farms kitchen! With our washed and ready-to-eat English Peas, along with lentils, walnuts, red onion, and feta cheese, this side salad is packed with protein, fiber, and flavor and makes a great pairing with fish, shrimp, or grilled chicken.
Pero Family Garden Focaccia Bread – You're never too old to have fun with your food! This is an easy springtime recipe to impress a crowd at your next dinner party. And no, you don't need to be an artist to turn your bread into a beautiful canvas. All you need is Pero Family Farms recipe-ready vegetables and a little creativity! Serve alongside soup, salad, or even our Vegetable Lasagna Roll Ups.
Veggie Orzo Salad with Goat Cheese –  Packed with healthy and flavorful ingredients like Mini Sweet Pepper Rings, English Peas, and cubed Butternut Squash, and topped with creamy goat cheese, this isn't your average salad. Serve this up with your favorite grilled protein for an easy meal solution!
Italian Veggie Pasta Salad – Your next family picnic isn't complete without this Italian Veggie Pasta Salad! We elevated a classic side dish using Pero Mini Sweet Peppers and Vegetable Medley, tossed in a tangy Italian dressing.
Spring is the perfect time to try out some new side dish recipes and break out of your food comfort zone. With Pero Family Farms veggies, the possibilities are endless. So, get cooking and let your taste buds lead the way. Check out all of our favorite family recipes here: www.perofamilyfarms.com/recipes 
More Fresh Topics