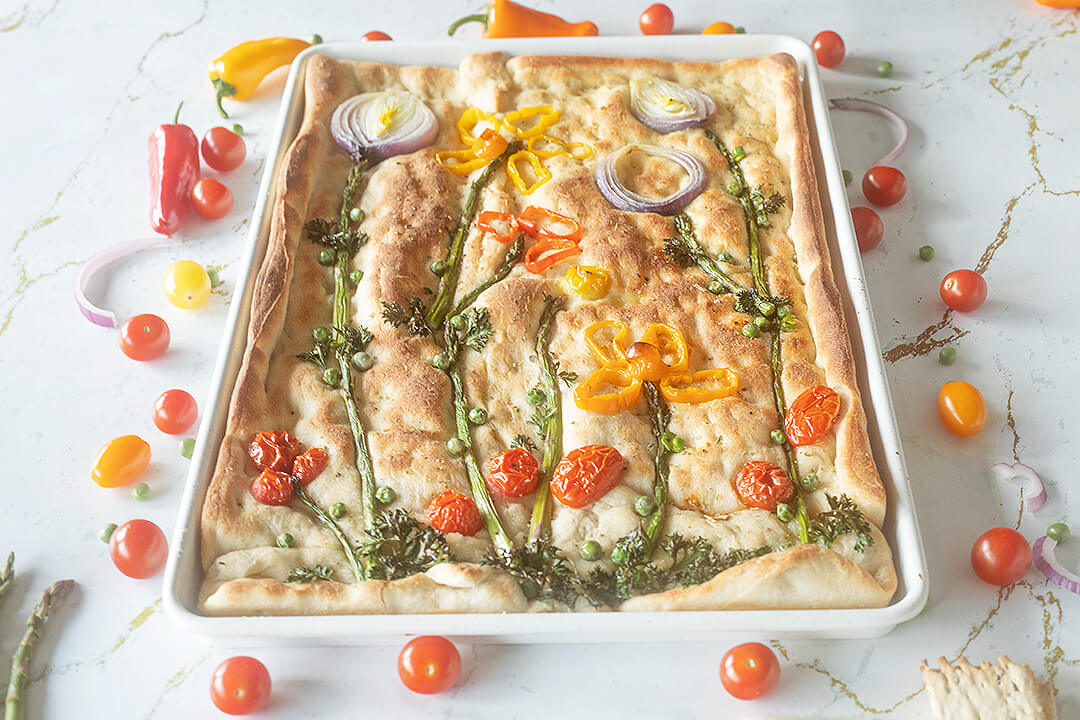 Pero Family Garden Focaccia Bread
Flavor Profile | Savory
You're never too old to play with your food! Our Pero Family Garden Focaccia Bread is the perfect springtime recipe to impress a crowd. And no, you don't need to be an artist to turn your bread into a beautiful canvas. All you need is Pero Family Farms recipe-ready vegetables and a little creativity! What design would you create?
What You Need
Ingredients
10 oz. Pero Family Farms Asparagus
8 oz. Pero Family Farms Mini Sweet Peppers, cut into rings
½ cup red onion, thinly sliced
½ cup Italian parsley leaves and stems
2 ¾ cups all-purpose flour
1 tsp. salt
1 tsp. white sugar
1 tbsp. active dry yeast
1 tsp. garlic powder
1 tbsp. Italian seasoning
2 tbsp. olive oil1 tbsp. butter
1 cup water
1 tbsp. parmesan cheese, grated
1 cup mozzarella cheese, shredded
What You Need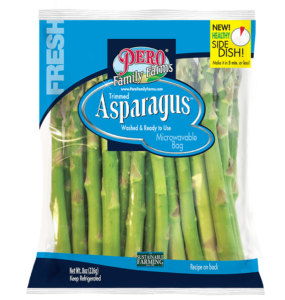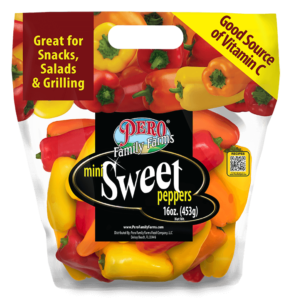 Lets Get Started
Directions
In a large bowl, stir together the flour, salt, sugar, yeast, garlic powder, and Italian seasoning.
Next, mix in the vegetable oil and water.
When the dough comes together, turn it out onto a lightly floured surface, and knead until smooth and elastic.
Lightly oil a large bowl, place the dough in the bowl, and turn to coat with oil. Cover with a damp cloth, and let rise in a warm place for 20 minutes. Preheat oven to 425⁰F.
Punch dough down; place on a greased baking sheet and pat into a 1/2″ thick rectangle. Press your fingers into the dough to keep dimples from forming.
Brush the dough with melted butter.
Arrange the vegetables and herbs on the dough to create a fun picture. Lightly press the vegetables into the dough.
Sprinkle sea salt and pepper over the top. Sprinkle with Parmesan and Mozzarella cheese.
Bake for 15 minutes or until the focaccia is golden brown. Allow to cool for 30 minutes before serving.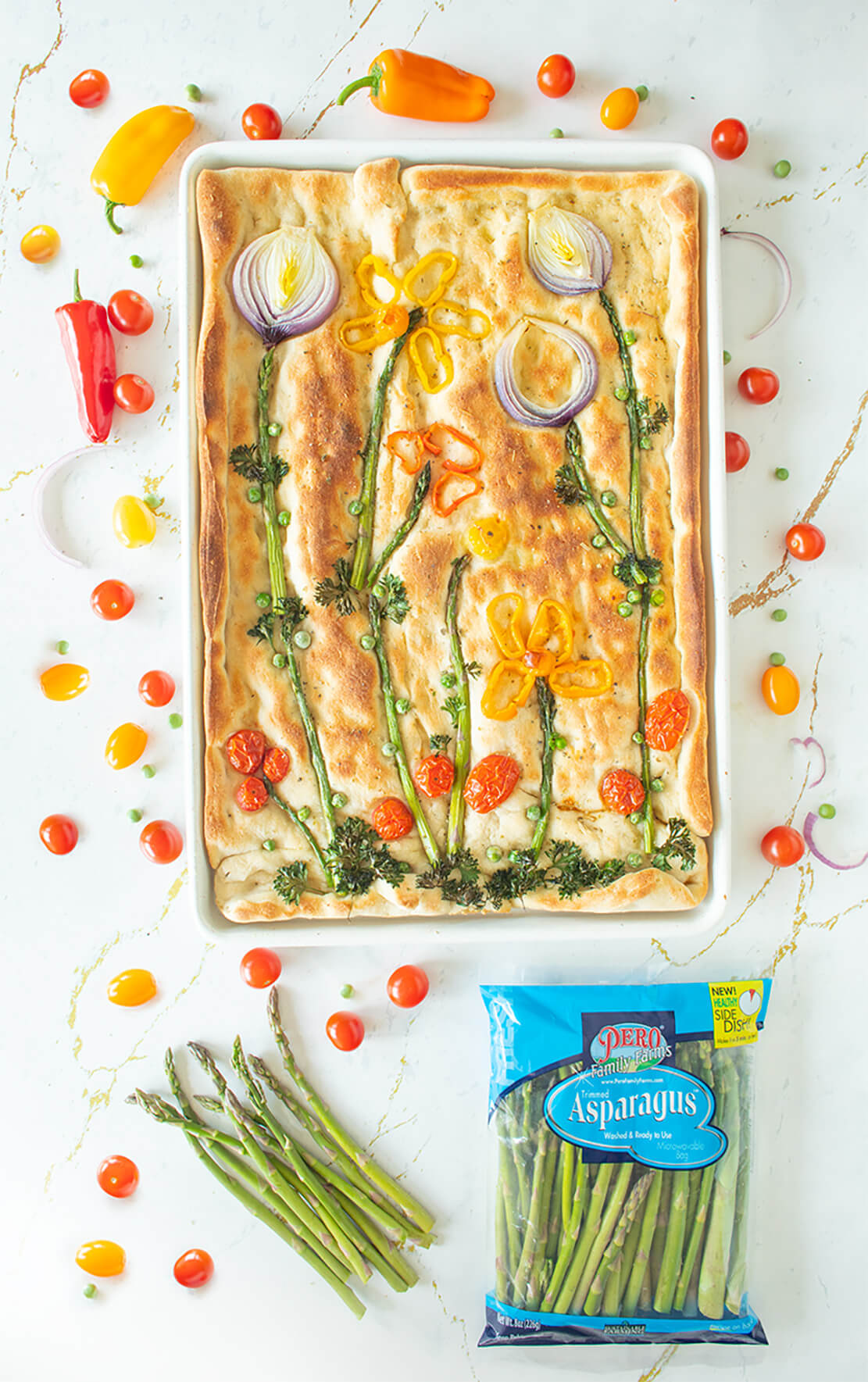 Get More Recipes
Visit this recipe page:
https://www.perofamilyfarms.com/recipe/pero-family-garden-focaccia-bread/
Find a store location near you: