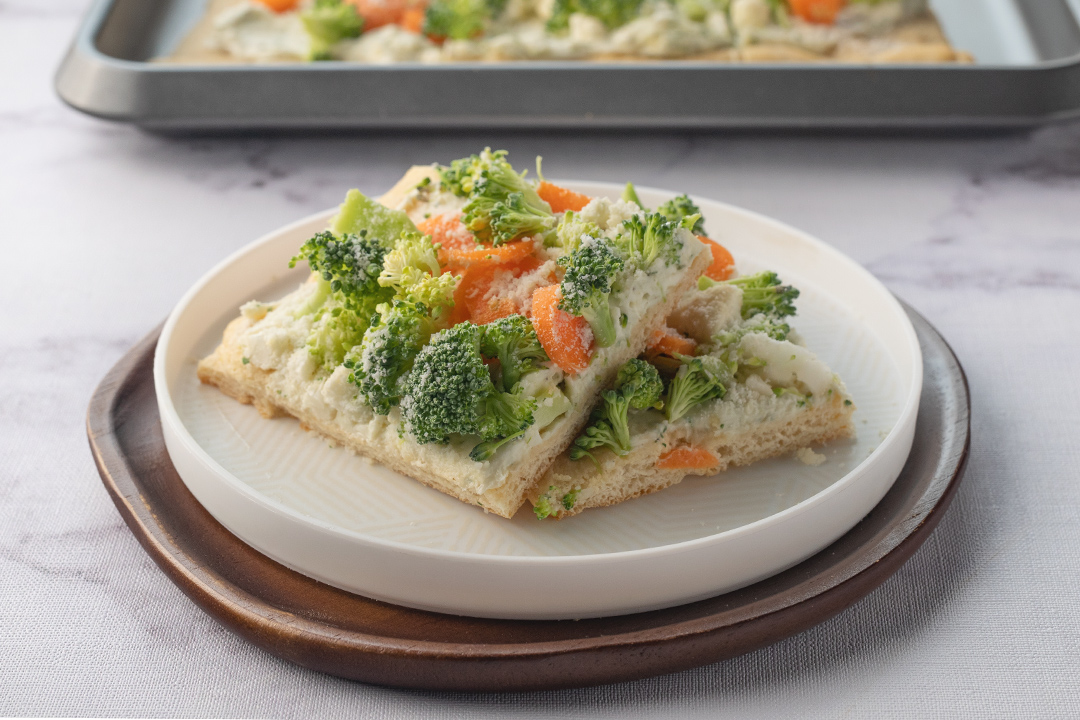 Vegetable Medley Party Pizza
Indulge in the fresh flavors of our Vegetable Medley Party Pizza! Pero Family Farms' convenient and pre-washed Vegetable Medley takes center stage in this easy-to-prep, appetizer that's ready to serve in just 15 minutes. With a buttery pastry dough crust, cream cheese infused with zesty ranch powder, and a vibrant assortment of crunchy veggies, each bite is an explosion of freshness and taste. Whether you're hosting a gathering or simply craving a flavorful snack, this dish is the perfect crowd-pleaser.
What You Need
Ingredients
12oz. Pero Family Farms Vegetable Medley, chopped
1 tube of croissant dough
8 oz. cream cheese, softened
1 tbsp. ranch dressing seasoning
2 tbsp. parmesan cheese, grated
What You Need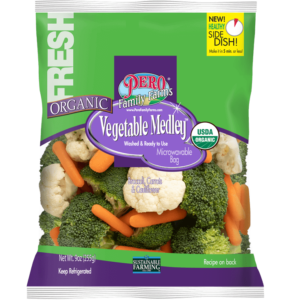 Lets Get Started
Directions
Pre-heat oven to 325 F
Roll out croissant dough on a well–greased sheet pan.
Place pan in oven and bake for 10 minutes or until golden brown.
Carefully remove pan from oven, and allow time for the croissant dough to
cool.
In a small bowl, mix the ranch powder and cream cheese together.
Spread the mixture evenly on the croissant dough.

Top with chopped vegetable medley and parmesan cheese.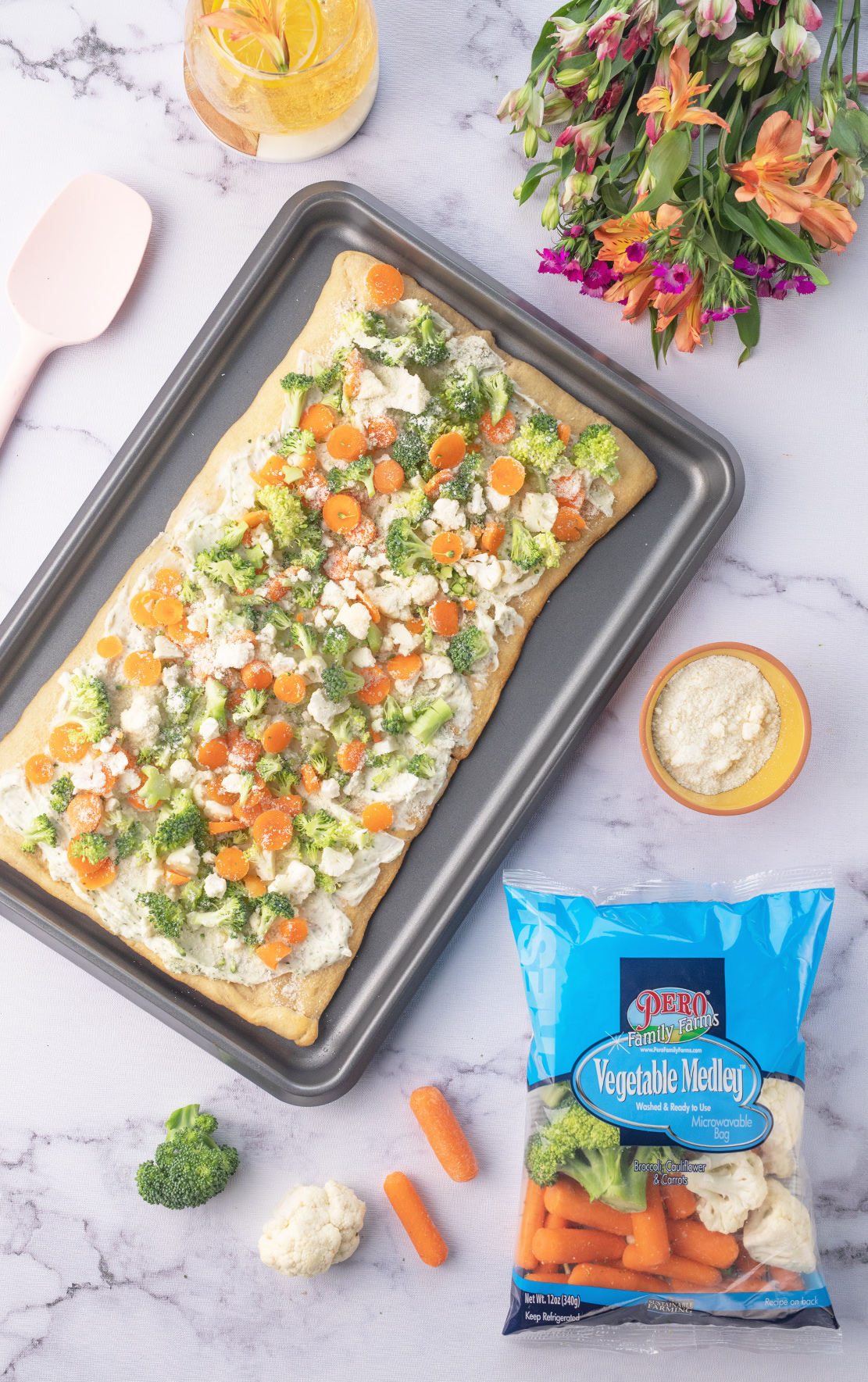 Get More Recipes
Visit this recipe page:
https://www.perofamilyfarms.com/recipe/vegetable-medley-party-pizza/
Find a store location near you: