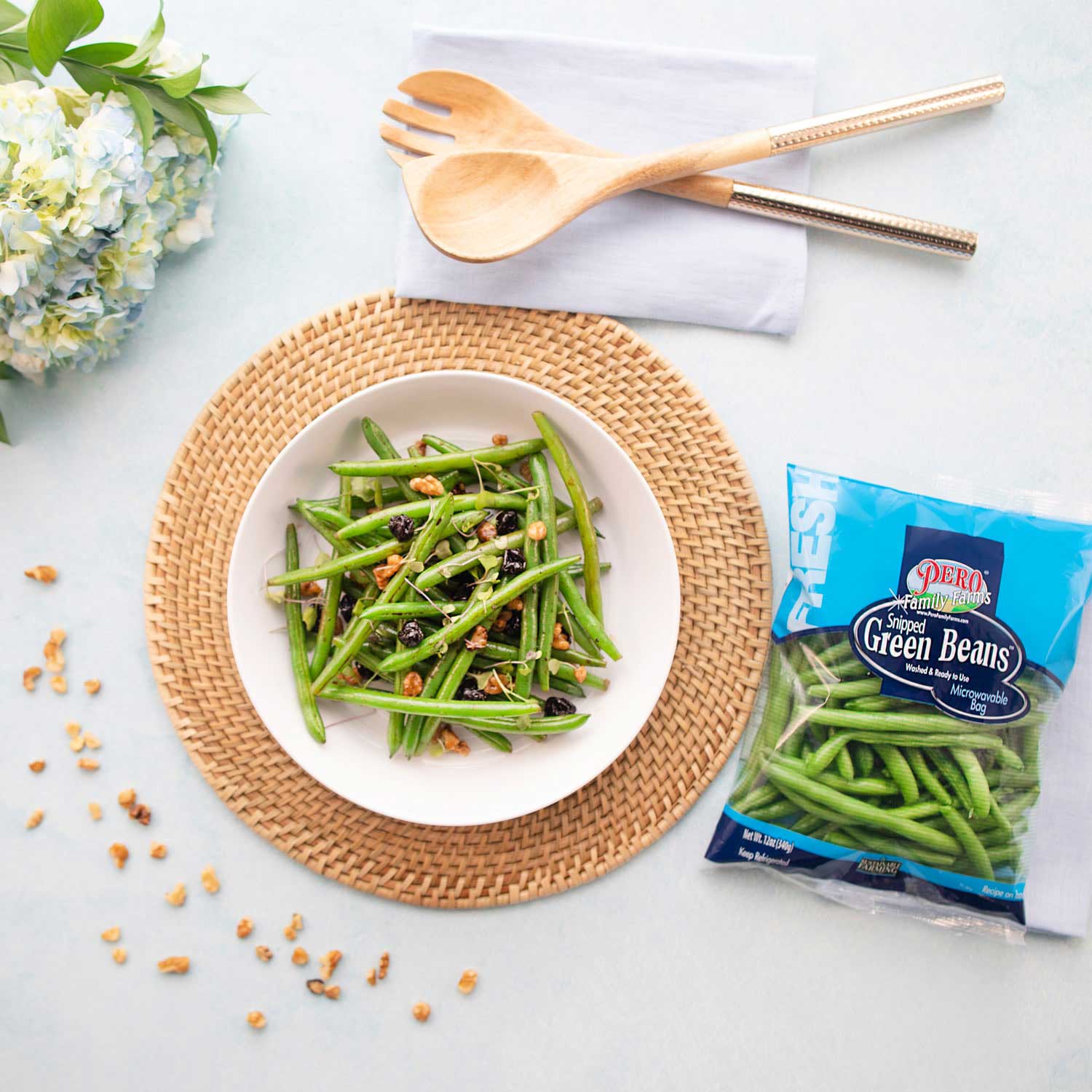 Summer has really started to heat up! Keep your kitchen cool all season by firing up the grill. These simple tips from our Pero family kitchen will help you serve the perfect grilled vegetables – every time! Grilling is so easy, with limited prep required and even less clean up; that's why grilled meals are a staple at our dinner table this time of year. Here are a few of our best tips to get the most flavorful, charred and delicious vegetables every time:
Chop those veggies like a master chef.
We know, it can be tempting to take the easy route when it comes to prepping your food. It's so important not to skip the preparation time! Just a few quick minutes at your kitchen counter with a knife and cutting board can make all the difference in the flavor and texture of your meal. Chop your vegetable of choice up into smaller pieces, which will allow it to cook through quickly while still getting that charred, smoky flavor. Just be sure the pieces are still large enough that they won't fall through the grate (or use a skewer to keep smaller pieces from falling through, like in our Mini Sweet Pepper Kabobs recipe).
The more flavor, the better.
There are so many options when it comes to seasoning and marinating your veggies. If you prefer a lighter flavor profile, try coating your chopped vegetables in olive oil, salt and pepper before throwing them on the grill. If you're looking for more of a zesty, bold flavor, try marinating your vegetables in a tasty vinaigrette for about 30 minutes before grilling. Our family favorite is to drizzle a sweet balsamic glaze over grilled vegetables, which can add a ton of rich flavor to any grilled dish – like in this Grilled Mini Sweet Pepper Caprese Salad recipe.
Keep an eye on your vegetables during grilling – or try our foolproof secret tip if you tend to get distracted easily.
The best part about grilling vegetables can also be the trickiest part: they cook quickly! You'll want to do your best to keep an eye on your veggies through the cooking process, turning them often and moving them to cooler parts of the grill if needed. Our secret tip for foolproof cooking? If you're worried about burning your vegetables (or you know you'll be busy chatting with family while they're cooking), a great low-maintenance alternative is to place the veggies in foil packets before setting them on the grill. This will allow them to cook without the risk of burning if you turn your back for just a minute too long.   Want to pick up some delicious Pero Mini Sweet Peppers, Asparagus or Squash for your next grilled meal? Find Pero Family Farms products at a store near you by using our Store Locator.
More Fresh Topics