This Sweepstakes Has Ended
Stay Connected, WIN Prizes!
Our Mini Sweet Peppers may be mini, but they're BIG on flavor and crunch!  For generations, our family has been perfecting our Mini Sweet Peppers to provide optimal taste and nutrition, making us the #1 Brand of Mini Sweet Peppers in the U.S.*
Did you know that just one serving of Pero Mini Sweet Peppers (2.5 peppers) contains 160% of your daily value of Vitamin C?  Our delicious Mini Sweet Peppers are also naturally fat free, cholesterol free, and sodium free which makes them great for snacks, salads, grilling, and more– Find a bag of Pero Family Farms Whole Mini Sweet Peppers or Mini Sweet Pepper Rings at your local grocer today!
*IRI – Total U.S. MULO syndicated data, 2022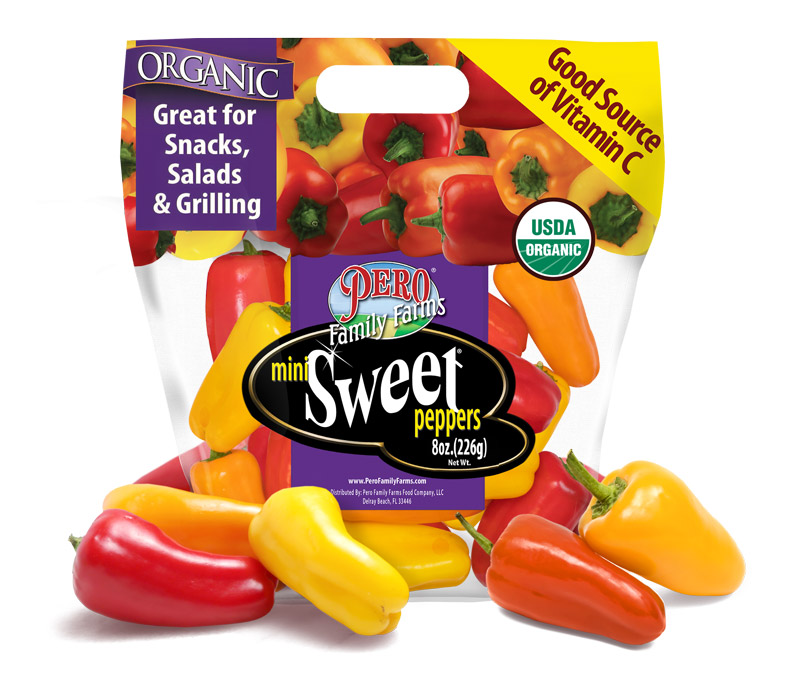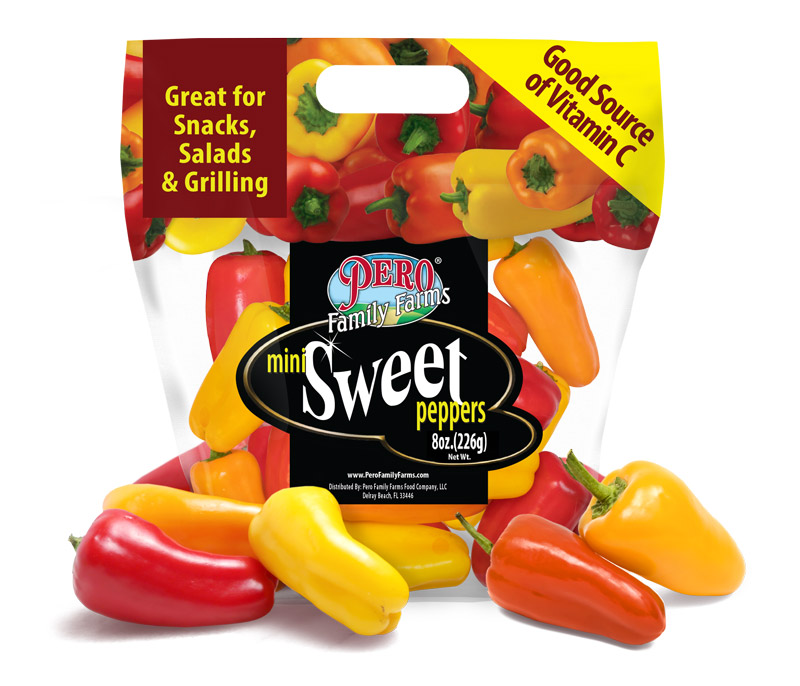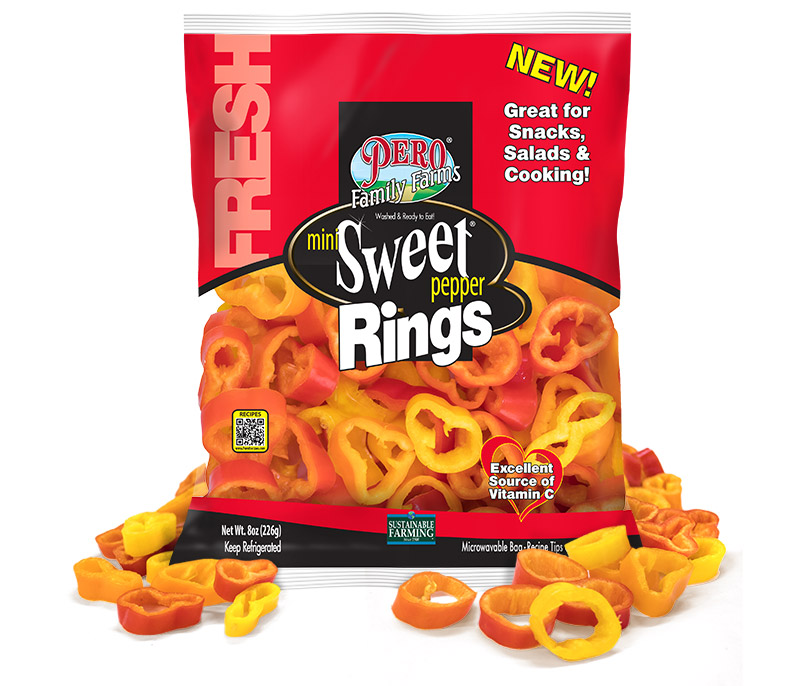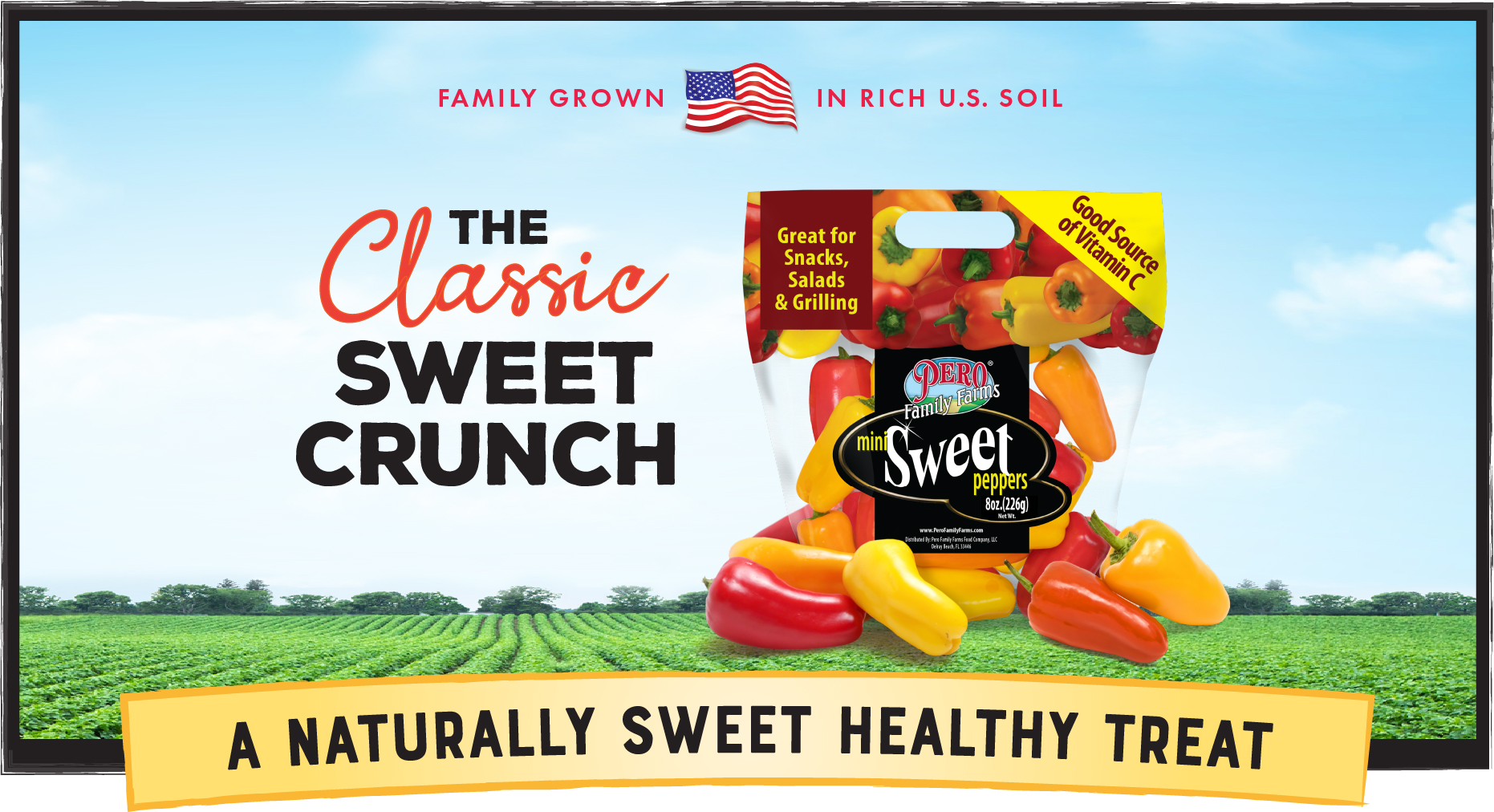 Pero Family Farms Mini Sweet Peppers
FIND NEAR YOU!
Keeping It Fresh
All Year Long
As a 5th generation family-owned farm, we're passionate about growing the most flavorful and nutritious vegetables for your family. Dedicated to innovative sustainable practices, each year we farm on over 35,000 acres of land stretching from the Northeast to the Southeast. This allows us to grow with the seasons year-round, selling vegetables at their peak freshness and flavor throughout North America. 
We're committed to bringing farm fresh quality and taste to your family's table, so we handle it all – from seed to store. We grow, wash & trim, package, and deliver fresh vegetables directly to your favorite local retailers. Pero Family Farms is YOUR family's farm!
fresh family favorites
MINI SWEET PEPPER RECIPES
fresh family favorites
MINI SWEET PEPPER RECIPES
mini sweet
pepper crostini
mini sweet
pepper crostini