Why is Pero America's #1 Green Bean?
For Five generations, Pero Family Farms has been dedicated to sustainable farming for the freshest and best tasting vegetables your family can trust.
Our fresh Snipped Green Beans are grown on our farms with care so that every harvest produces a naturally sweet green bean that rises above all others.
Quality inspected for color, size and taste, every green bean is washed, cut, and packaged in our colorful microwavable-ready bags.  Less prep time in your kitchen means more time with friends and family.
Food safety, nutrition, taste, and freshness is a leading priority for all the vegetables we grow and packaging under our own family's name; Pero Family Farms.
*IRI – Total U.S. MULO syndicated data, 2018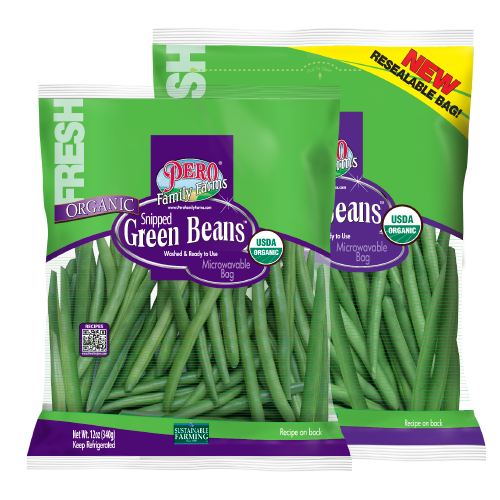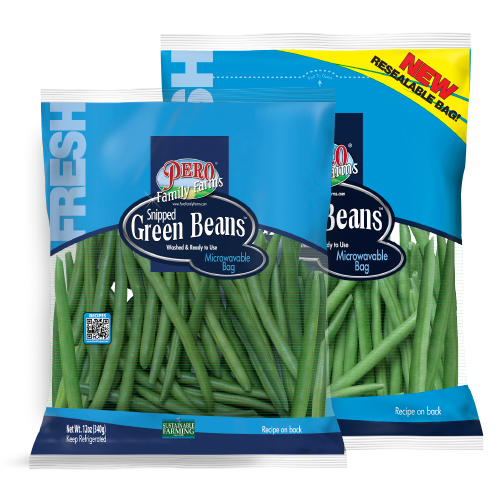 fresh family favorites
GREEN BEAN RECIPES
fresh family favorites
GREEN BEAN RECIPES
garlic sautéed
green bean
toast
garlic sautéed
green bean toast
green bean & Mini Sweet Pepper
veggie casserole
green bean &
Mini Sweet Pepper
veggie casserole