recipe
Vegetable Lasagna Roll Ups
This fun twist on an Italian classic will have your kiddos asking to help make dinner every night! Vegetable Lasagna Roll Ups are an easy way to sneak in some extra nutrients, while still keeping that traditional lasagna taste.
What you need
Ingredients
12oz. Pero Family Farms Green Beans, blanched, cut in half
1 ½ cups of your favorite tomato sauce
1 ½ cup ricotta cheese
1 cup spinach leaves
8 lasagna noodles
1 tbsp. fresh Italian parsley, chopped
Let's Get Started
Directions
Preheat oven to 350⁰ F.
Blanch the Green Beans.
Par-cook the lasagna noodles (about 4 minutes in boiling water).
Lay each lasagna noodle out and place 1 ½ tbsp. of ricotta on one end.
Next, add 6-8 green beans on top of the cheese and add a few leaves of spinach right next to the beans and cheese.
Sprinkle with salt, pepper, and Italian seasoning.
Roll the noodle up tightly and place into a casserole dish, seam side down. Spoon the tomato sauce evenly over the rolls.
Cover the dish with foil and place into the oven for 25 minutes.
Garnish with chopped parsley and Mini Sweet Peppers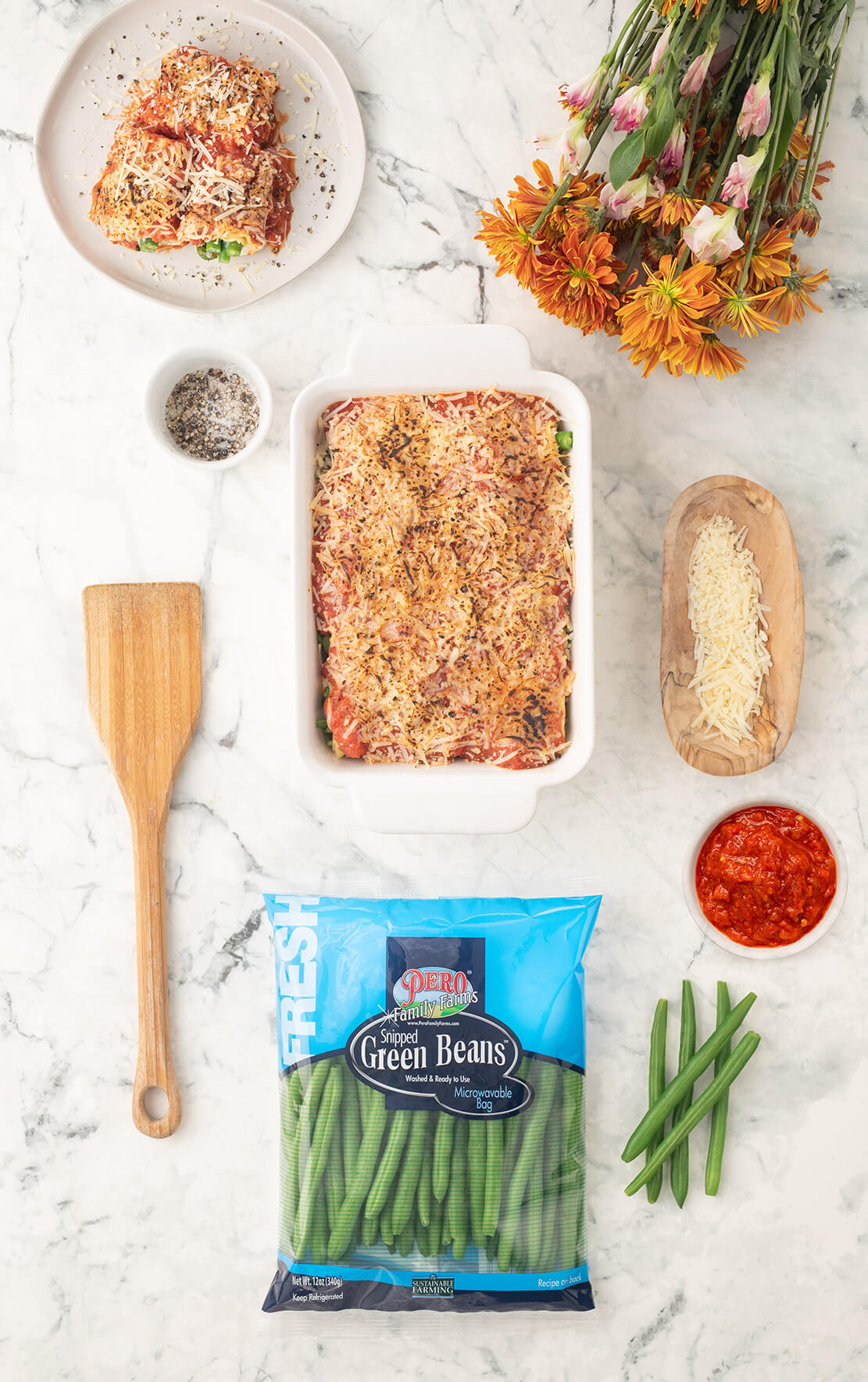 Find pero family farms products near you.