recipe
Broccoli Mac & Cheese Bites
Heading out for a night of trick or treating? Whip up a batch of our Broccoli Mac & Cheese Bites before hitting the neighborhood to keep energy high and bellies full.
What you need
Ingredients
2 cups Macaroni and Cheese, cooked
8oz. Pero Family Farms Broccoli Florets, blanched
1 cup cheddar cheese, shredded
1 egg
½ cup bread crumbs
½ cup milk
¼ cup flour
1 tsp. baking powder
½ tsp. salt and pepper
Let's Get Started
Directions
This recipe can be cooked in the oven or air fryer. If cooking in the oven, preheat oven to 375⁰ F
Add cooked mac and cheese to your bowl
Chop the broccoli into ½ inch pieces and add to bowl.
Add cheddar cheese, egg, bread crumbs, milk, flour, baking powder, salt and pepper to the bowl.
Mix well.
Roll into small balls and place on a greased baking sheet or into air fryer.
Bake for 15 minutes at 375⁰F or Air Fry for 8 minutes at 375⁰F
** Air Fryer times may vary based on manufacturer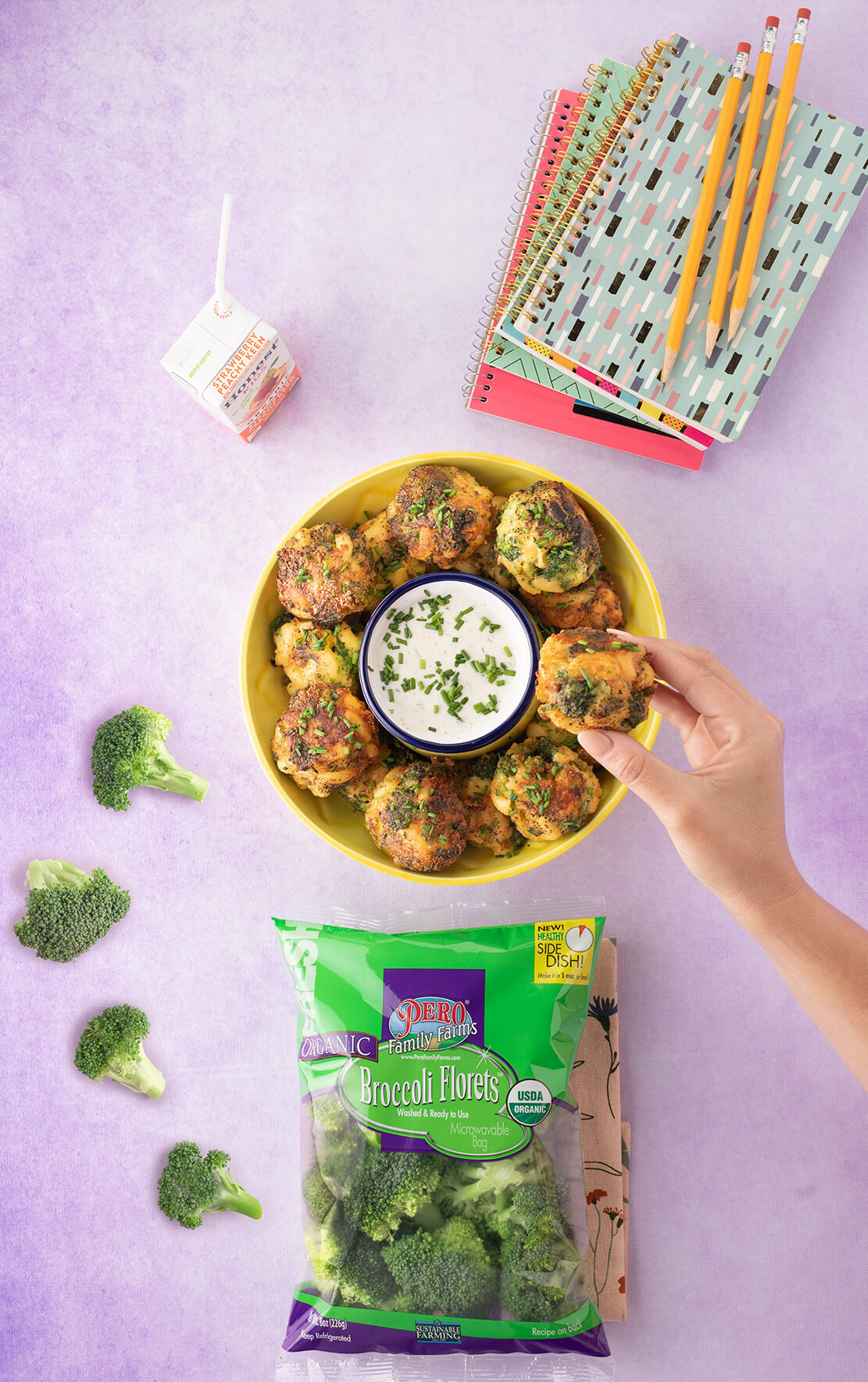 Find pero family farms products near you.