recipe
Broccoletti Mango Salad  
flavor profile |crunchy, sweet
This Broccoletti Mango Salad is filled with crunch and sweet flavors! We've added fresh mango to our tender Broccoletti for a burst of savory sweetness!
What you need
Ingredients
8oz. bag Pero Family Farms Broccoletti
2 cups Arugula
¾ cup mango, diced
½ cup radicchio, shredded
¼ cup red onion, thinly sliced
Salt and pepper, to taste
Let's Get Started
Directions
Lightly blanch the Broccoletti and add to a large mixing bowl.
Next, add the arugula, mango, radicchio, and red onion.
Mix well and top with Mango Drizzle Dressing.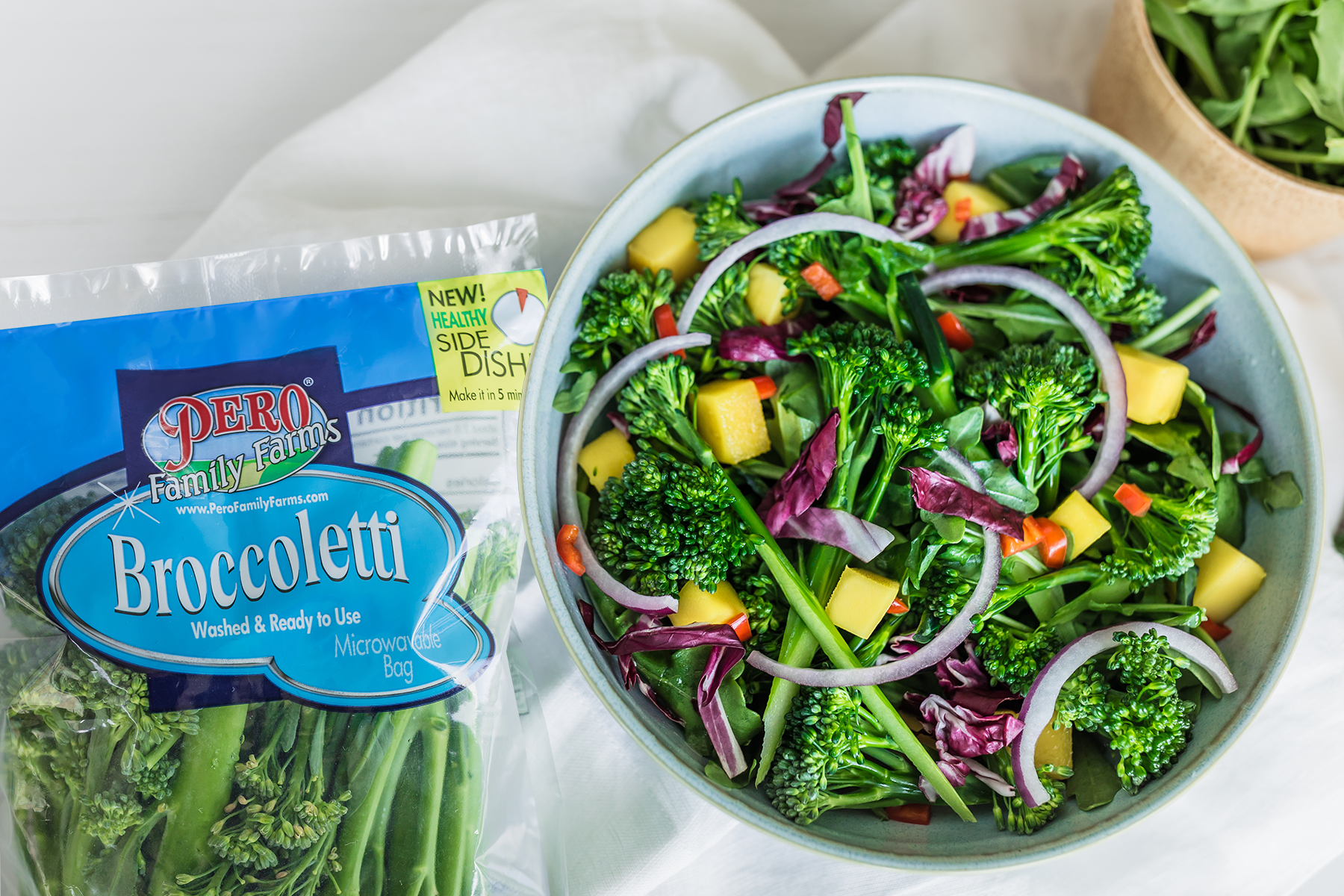 Find pero family farms products near you.