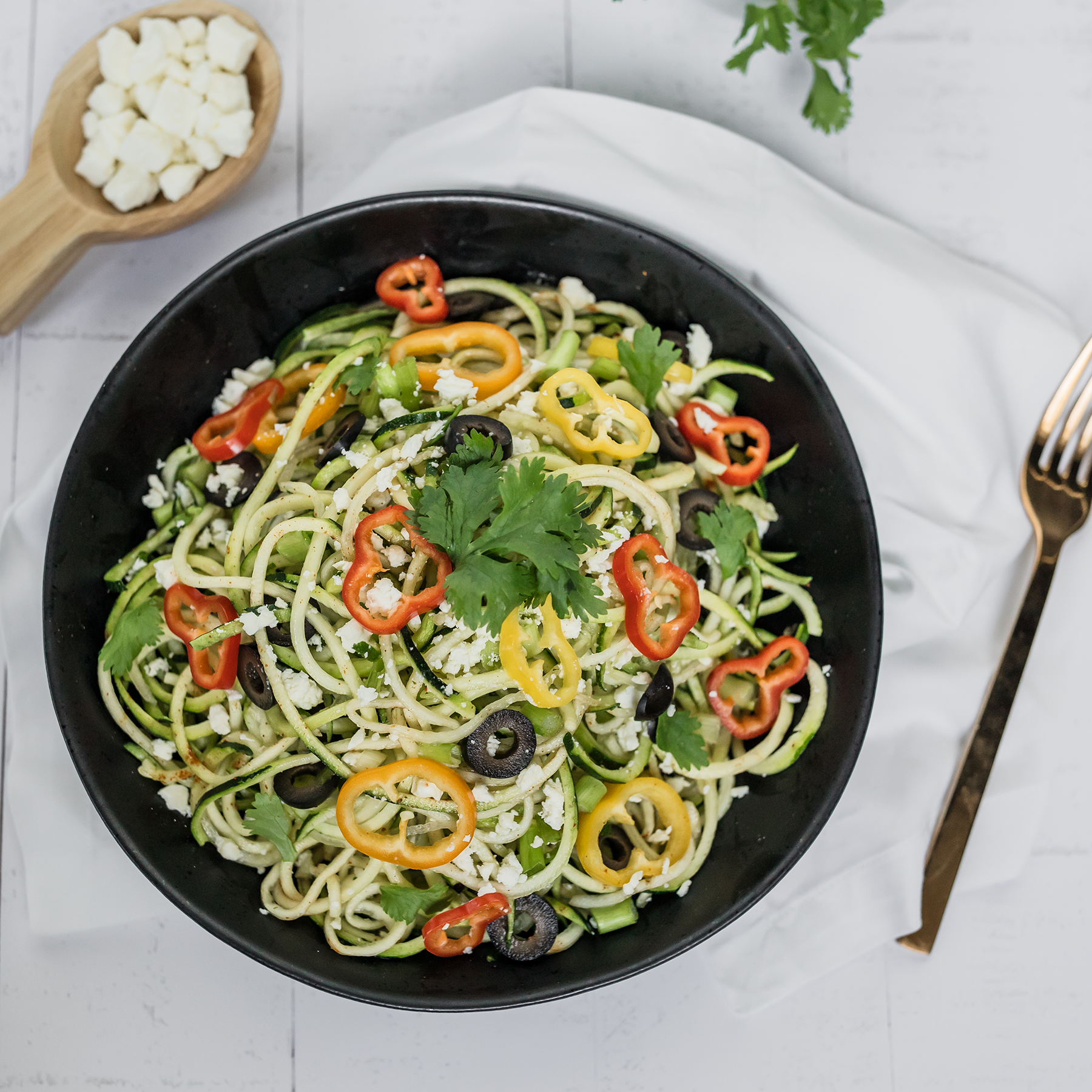 Zucchini Spirals Taco Bowl
Flavor Profile | SEASONED
Still craving #TacoTuesday while trying to stick with your new year resolutions?? Well, we've got you covered with this yummy Zucchini Spirals Taco Bowl!
What You Need
Ingredients
10oz. Pero Family Farms Zucchini Spirals
½ cup Pero Family Farms Mini Sweet Pepper Rings
½ cup queso fresco
¼ green onions, cut in small rounds
¼ red onion, sliced thin
¼ cup black olives
¼ cup cilantro leaves
1 ½ tbsp. taco seasoning
1 tbsp. olive oil
Salt and pepper, to taste
What You Need
Lets Get Started
Directions
Preheat a large sauté pan with olive oil to medium high heat.  Add the zucchini spirals, Mini Sweet Pepper Rings, red onions and taco seasoning and cook for 2 minutes.
Place the cooked spirals in a bowl and top with cheese, cilantro and black olives.
This recipe can also be enjoyed cold without cooking.
Get More Recipes
Visit this recipe page:
https://www.perofamilyfarms.com/recipe/zucchini-spirals-taco-bowl/
Find a store location near you: