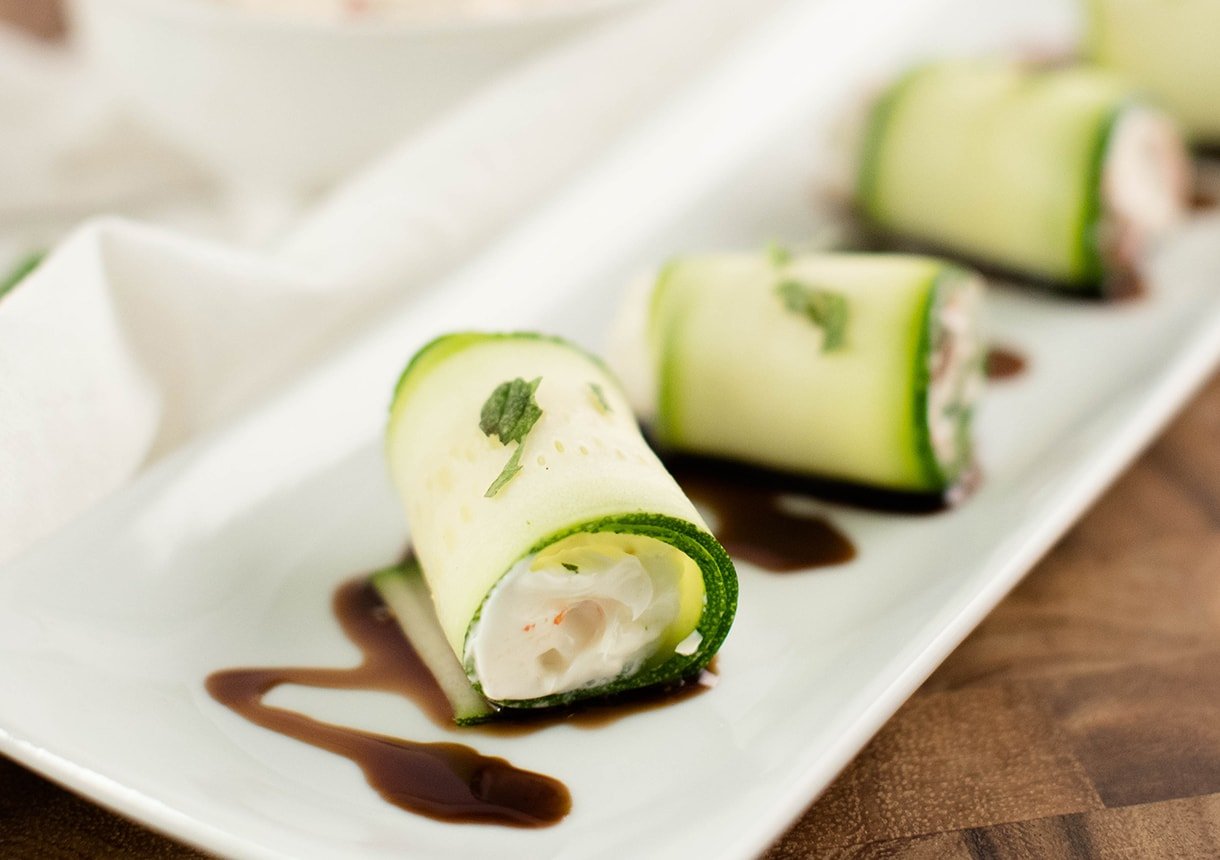 Flavor Profile | ZESTY
Try these delectable Zucchini Ribbon Roulades, stuffed with goat cheese and sun-dried tomatoes, for a quick and easy appetizer that everyone will enjoy!
What You Need
Ingredients
1 Pero Family Farms® Organic Zucchini, sliced very thin, lengthwise
¼ cup goat cheese
¼ cup cream cheese
¼ cup sun-dried tomatoes
Basil leaves, sliced thin
Salt and pepper, to taste
What You Need
Lets Get Started
Directions
In a mixing bowl, combine the goat cheese, cream cheese, and sun-dried tomatoes.
Place ½ tbsp. of cheese mixture on one end of a Zucchini slice and roll over until completely wrapped.
Repeat for each Zucchini slice.
Top each roulade with basil.
Serve cold, grilled, or baked in the oven.
Get More Recipes
Visit this recipe page:
https://www.perofamilyfarms.com/recipe/zucchini-ribbon-roulades/
Find a store location near you: