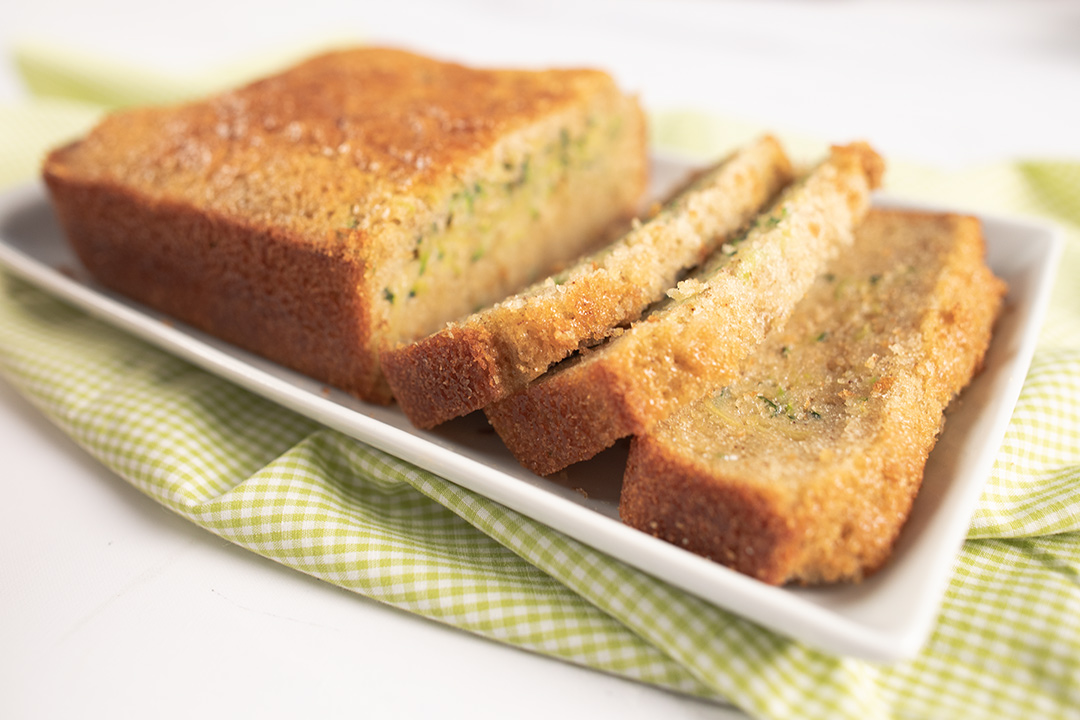 Flavor Profile | SAVORY | SWEET
Our Zucchini Veggie Spirals make fresh, mouthwatering Zucchini Bread easier than ever!
What You Need
Ingredients
2 ½ cups Pero Family Farms Zucchini Veggie Spirals
2 ¼ cups all-purpose flour
1 cup brown sugar
1 cup white sugar
1 cup vegetable oil
3 eggs
2 tsp. vanilla
1 ½ tsp. cinnamon
1 tsp. baking soda
1 tsp. baking powder
¼ tsp. salt
What You Need
Lets Get Started
Directions
In a large mixing bowl add the eggs, sugar, oil, cinnamon, salt and vanilla- mix well.
Next add the baking soda, baking powder and flour and mix well.
To finish add the Zucchini Veggie Spirals and mix well.
Preheat the oven to 350°F.
Spray your standard bread pan with non-stick spray and fill half way with the bread mixture.
Cook for 30 minutes or until a toothpick comes out of the center dry.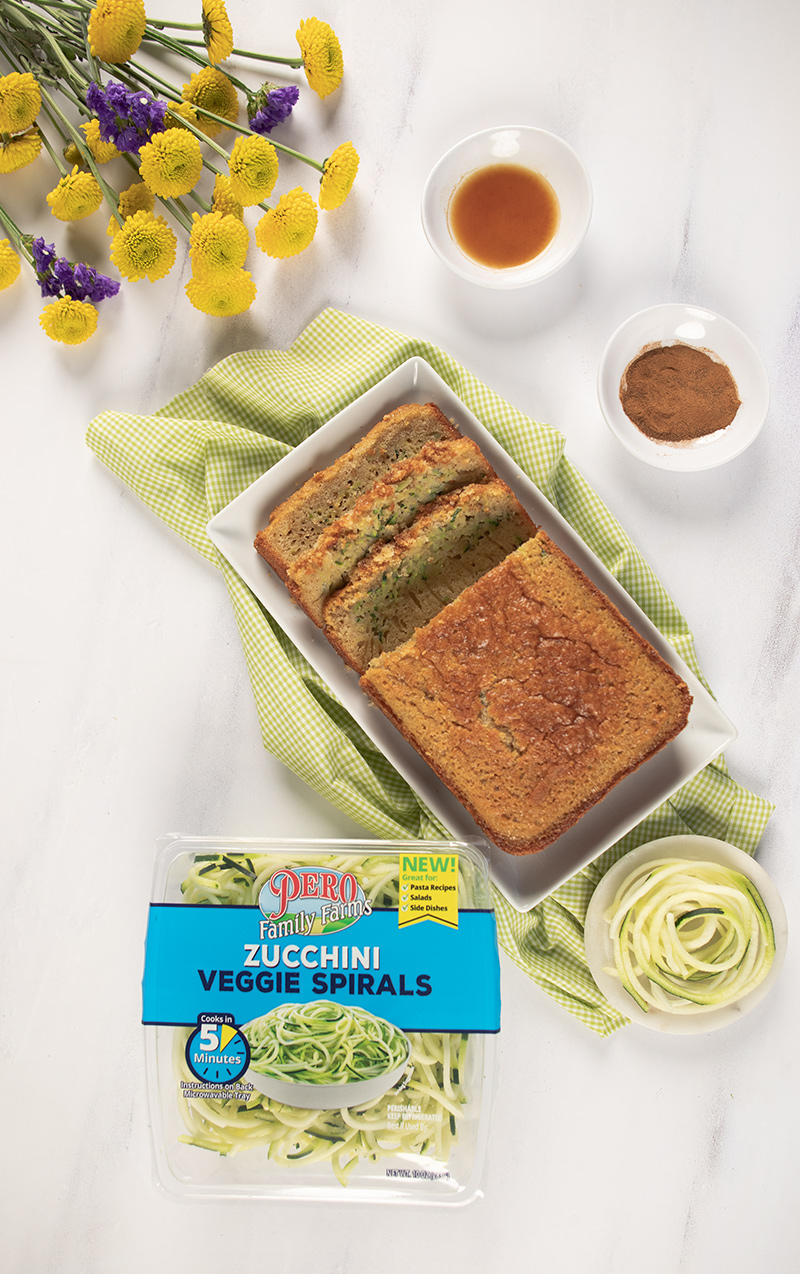 Get More Recipes
Visit this recipe page:
https://www.perofamilyfarms.com/recipe/zucchini-bread/
Find a store location near you: