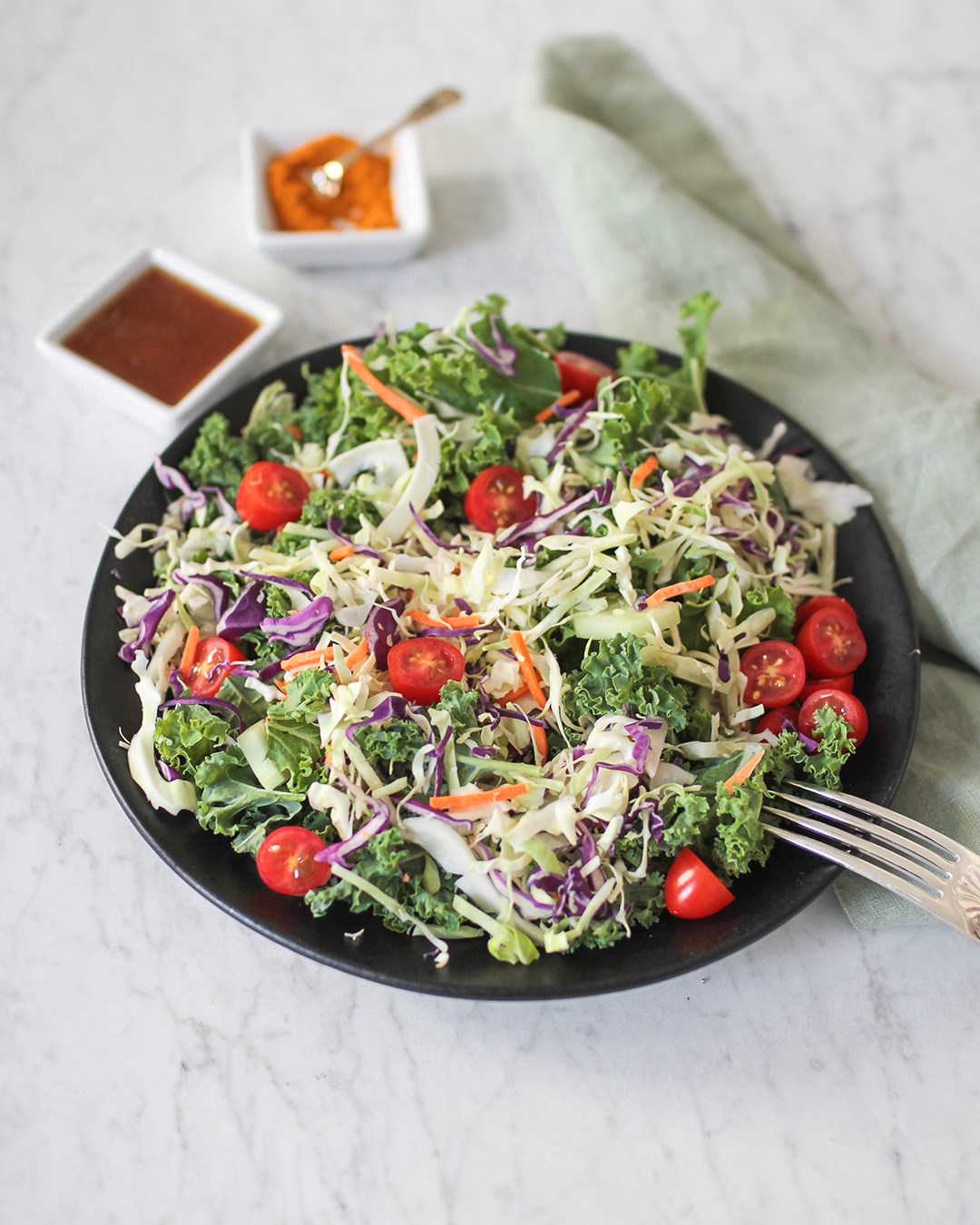 Vegetable Slaw Detox Kale Salad
Flavor Profile | CRUNCHY
Trying to keep your New Year resolution? Let us help you with this delicious Organic Vegetable Slaw Detox Kale Salad with Turmeric dressing.
What You Need
Ingredients
1 bag Pero Family Farms Organic Vegetable Slaw
2 cups Dinosaur Kale, rinsed, dried, and roughly chopped
¾ cup Grape Tomatoes, halved
½ lemon, juiced
Turmeric Dressing
½ tsp Ground Ginger
¼-1/2 tsp Ground Turmeric
1 Lemon, juiced
1 TBLS Honey
3 TBLS Hot water
2 TBLS Creamy Almond Butter
1/3-1/2 cup Olive Oil
1/2 tsp Sea Salt
¼ tsp Black Pepper
What You Need
Lets Get Started
Directions
Rinse, dry, and chop kale. Add into a bowl and coat with the ½ lemon juice. Massage the kale so that the lemon juice coats all the kale.
Add the organic vegetable slaw to the lemon kale. Add the tomatoes as well.
In a blender, blend the turmeric dressing. Pour the dressing over the detox salad and gently toss together to coat the salad.
Serve and enjoy.
Get More Recipes
Visit this recipe page:
https://www.perofamilyfarms.com/recipe/vegetable-slaw-detox-kale-salad/
Find a store location near you: