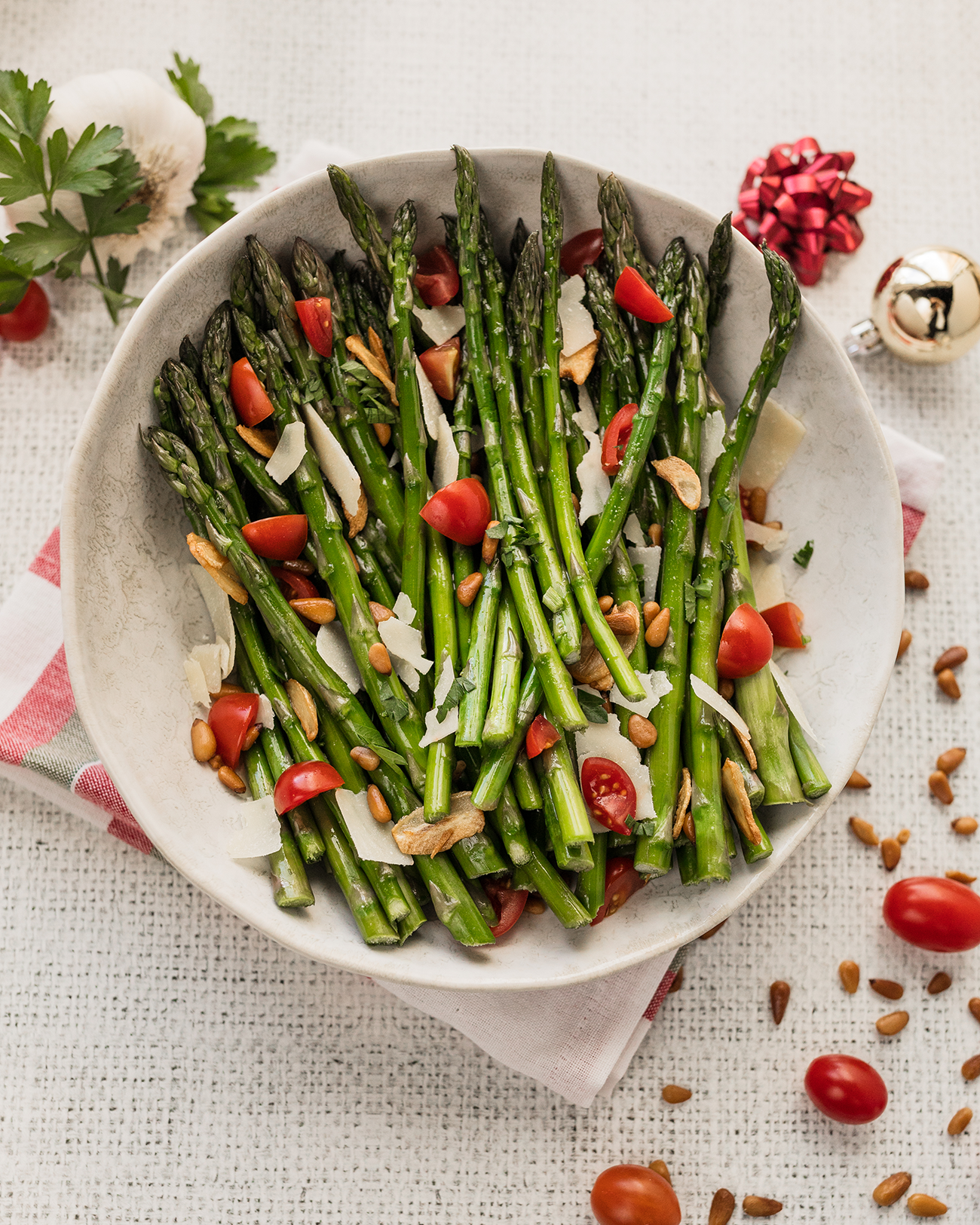 Flavor Profile | CRUNCHY
Add some Italian flavor to your holiday table with this Tuscan Asparagus side dish. It's the perfect recipe to serve with a juicy steak or some fresh fish, and it only takes 10 minutes to prepare!
What You Need
Ingredients
10oz. Pero Family Farms Asparagus
1 cup grape tomatoes, halved
¼ cup pine nuts
¼ cup parmesan cheese, shaved
1 tbsp. garlic, thinly sliced
1 tbsp. Italian parsley, chopped fine
1 tbsp. olive oil
Salt and pepper to taste
What You Need
Lets Get Started
Directions
Follow the microwave directions on the back of the package to cook the asparagus to your desired texture.
Heat a pan to medium-high temperature with olive oil. Add the pine nuts and garlic to the pan and cook for 1 minute or until slightly brown.
Remove from heat and add the cooked asparagus to the pan.
Toss gently until asparagus is coated with oil.
Place the mixture on a serving platter and top with tomatoes, cheese, parsley, salt and pepper.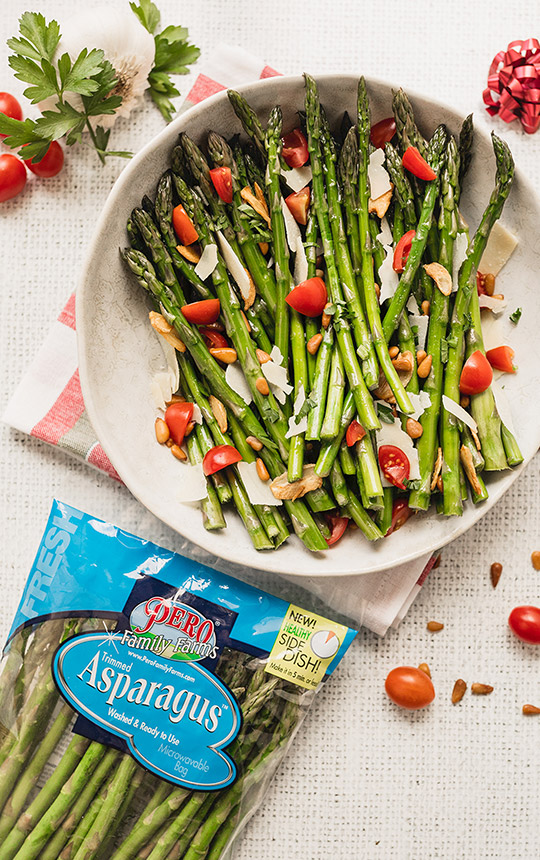 Get More Recipes
Visit this recipe page:
https://www.perofamilyfarms.com/recipe/tuscan-asparagus/
Find a store location near you: