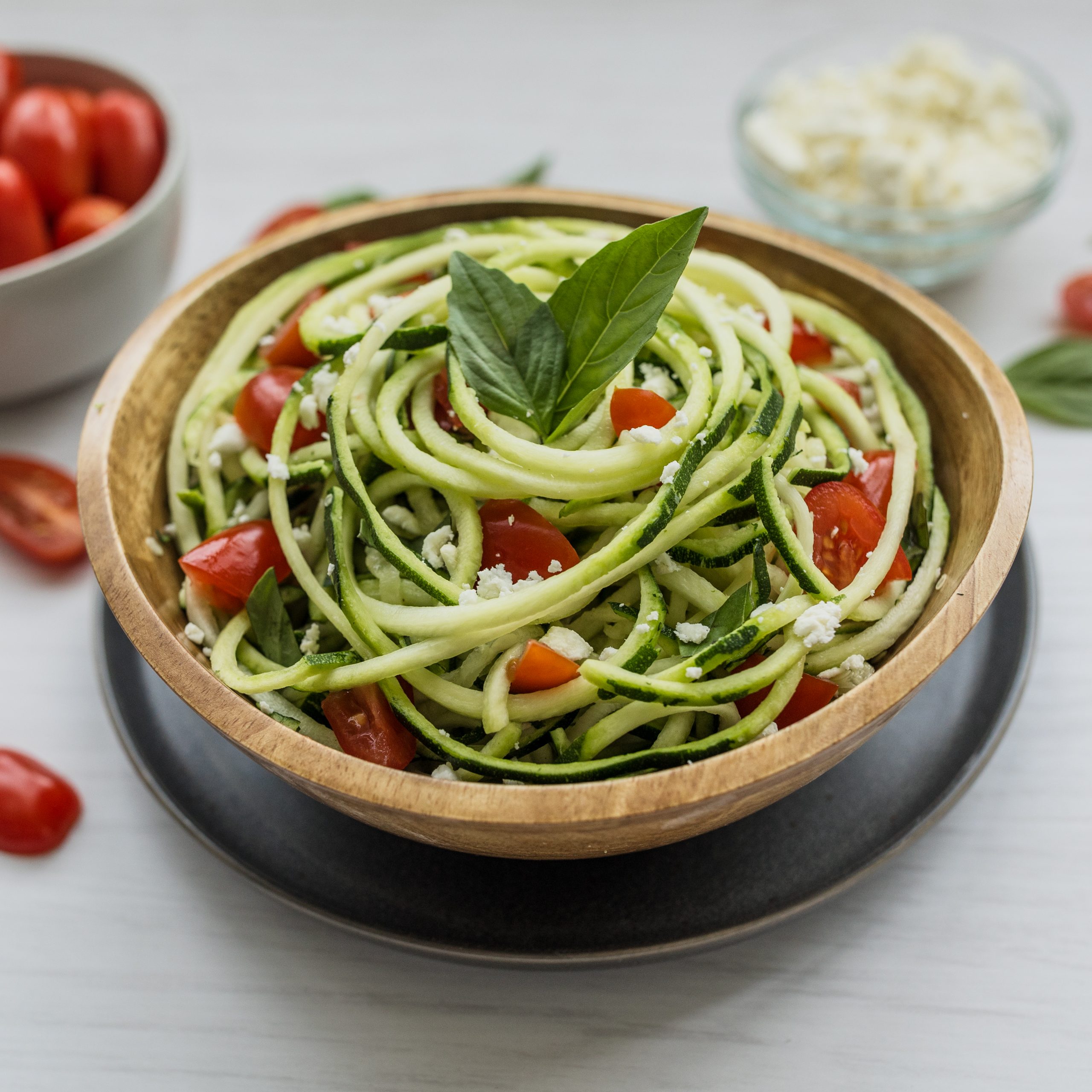 Tomato and Feta Zucchini Spirals
Flavor Profile | GARLIC | ITALIAN
Weekdays aren't so bad when you have delicious Tomato and Feta Zucchini Spirals to look forward to for dinner! This recipe is so easy to make, just toss the hand spiralizer to the side and grab a container of our already spiralized Zucchini!
What You Need
Ingredients
10oz. Pero Family Farms Organic Zucchini Veggie Spirals
1 tbsp. garlic, minced
1 cup grape tomatoes, halved
1/2 cup feta cheese
1 cup fresh basil, chopped
1 tsp. corn starch
2 tsp. cold water
Salt and pepper, to taste
What You Need
Lets Get Started
Directions
Add olive oil and minced garlic to medium sauté pan. Turn to medium heat.
When the oil begins to bubble around the garlic, add Zucchini Spirals. Use tongs to toss the spirals and cook for 5-7 minutes or until spirals are al dente.
Next, add the grape tomatoes, basil, and feta cheese. Cook for one minute. Transfer to a serving dish, leaving liquid in the sauté pan. Bring liquid to a simmer.
Combine corn starch and cold water in a small bowl and whisk into the simmering liquid. Cook, while whisking, until the liquid thickens to a sauce, for about 1 minute.
Season with salt and pepper, to taste. Pour sauce over spirals. Serve immediately and enjoy!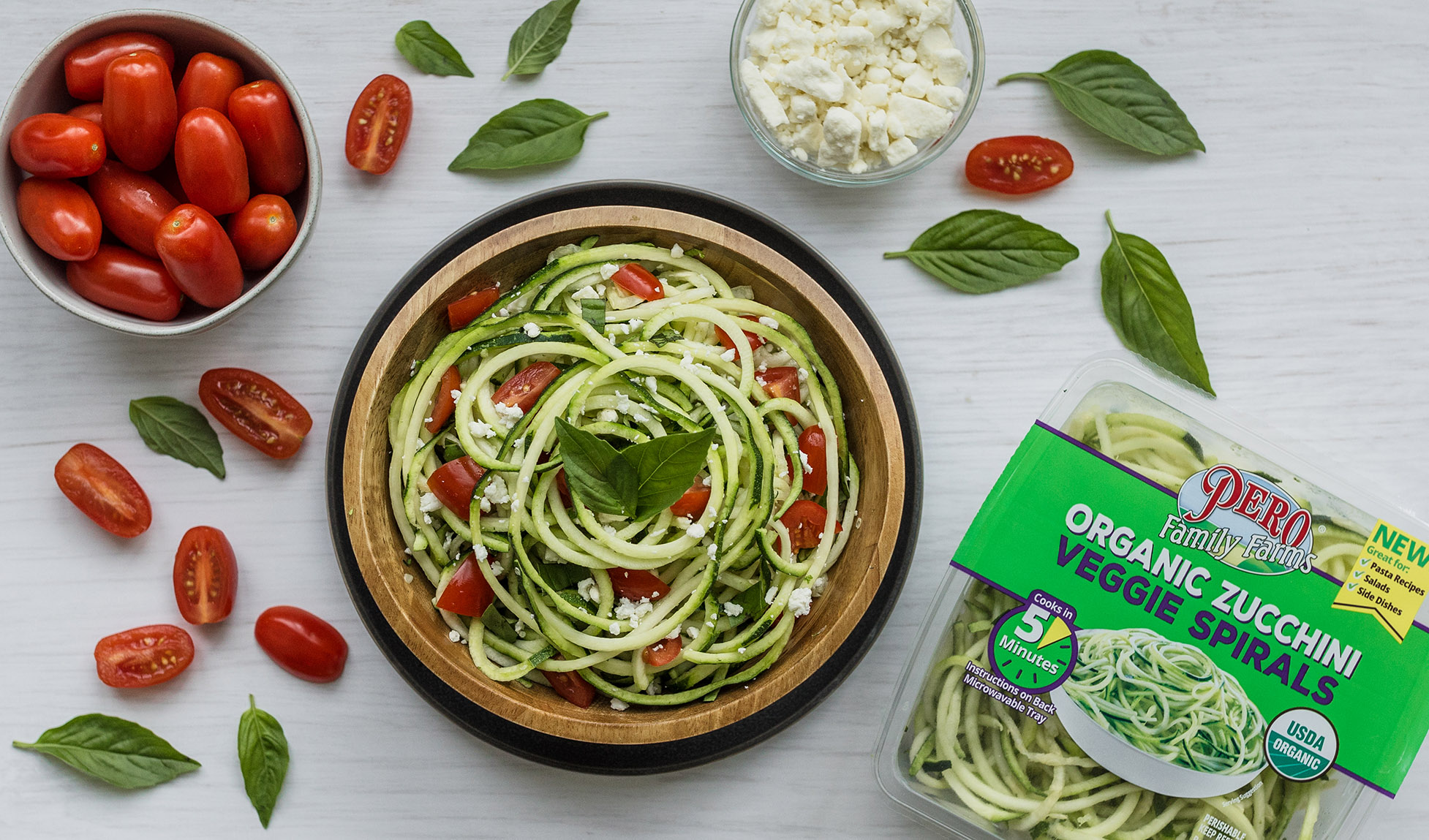 Get More Recipes
Visit this recipe page:
https://www.perofamilyfarms.com/recipe/tomato-and-feta-zucchini-spirals/
Find a store location near you: