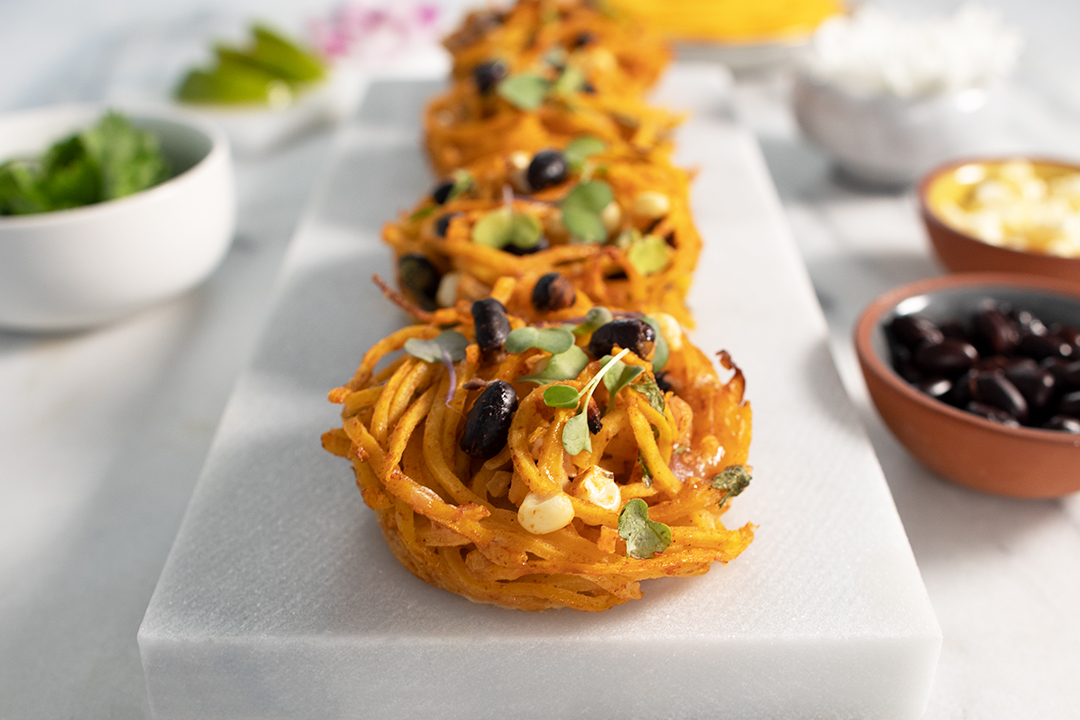 Flavor Profile | SAVORY
Mix it up on taco night with this Tex Mex inspired meal! Packed full of delicious, fresh veggies – these tasty bites will satisfy your cravings and keep you on track to meet your health goals.
What You Need
Ingredients
10oz. Pero Family Farms Butternut Veggie Spirals
½ cup Pero Family Farms Mini Sweet Peppers, diced
½ cup black beans, drained
½ cup corn, drained
½ cup green onions, sliced
½ cup red onion, thinly sliced
½ cup pepper jack cheese, shredded
1 egg
1 tbsp. taco seasoning
1 tbsp. lime juice
Salt and pepper to taste
What You Need
Lets Get Started
Directions
Preheat your oven to 375⁰F.
In a large mixing bowl, add the Butternut Veggie Spirals, beans, corn, red onions, Mini Sweet Peppers, and cheese. Mix well.
Next, add egg, taco seasoning, lime juice, salt and pepper.
Mix thoroughly, breaking up any long spirals.
Coat a muffin tin with your favorite non-stick spray.
Fill each muffin slot with about ½ cup of the vegetable mixture.
Bake for 10 minutes.
To serve, top with green onions and an additional sprinkle of cheese.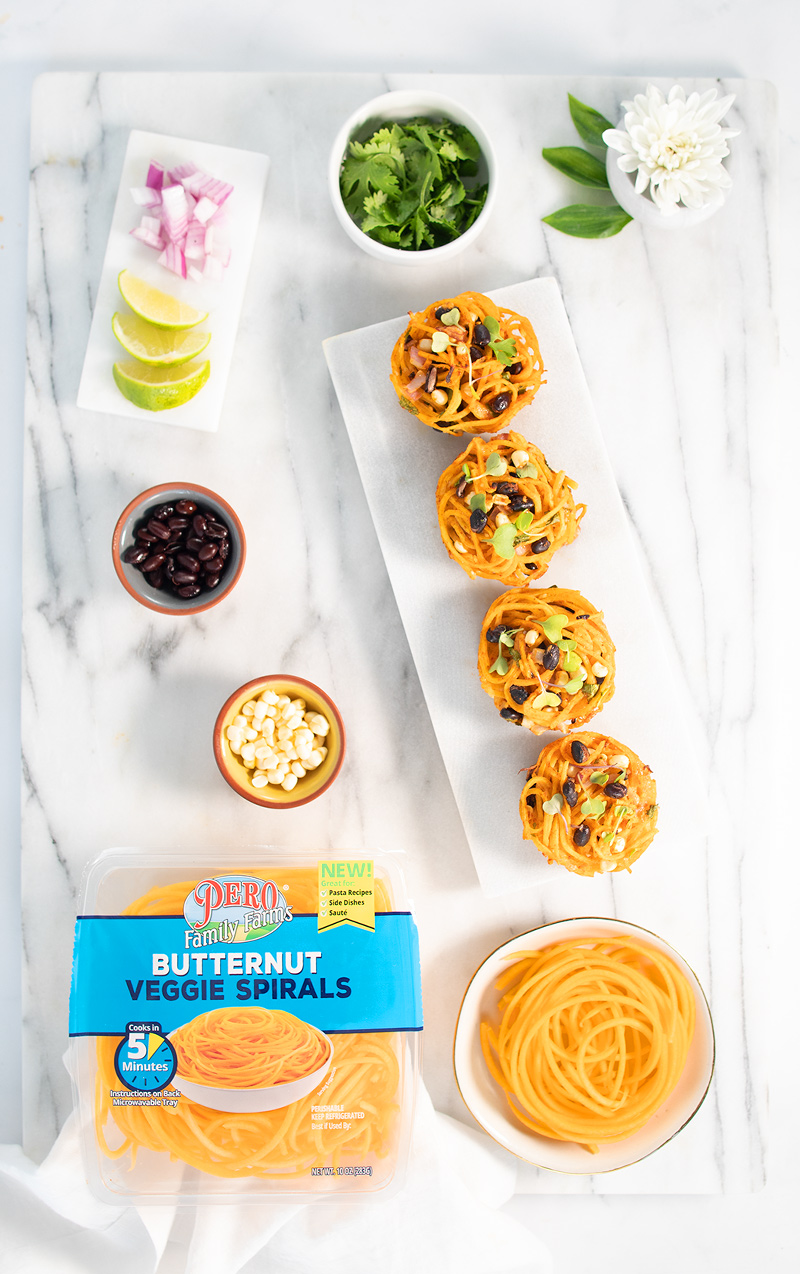 Get More Recipes
Visit this recipe page:
https://www.perofamilyfarms.com/recipe/texmex-butternut-spirals/
Find a store location near you: