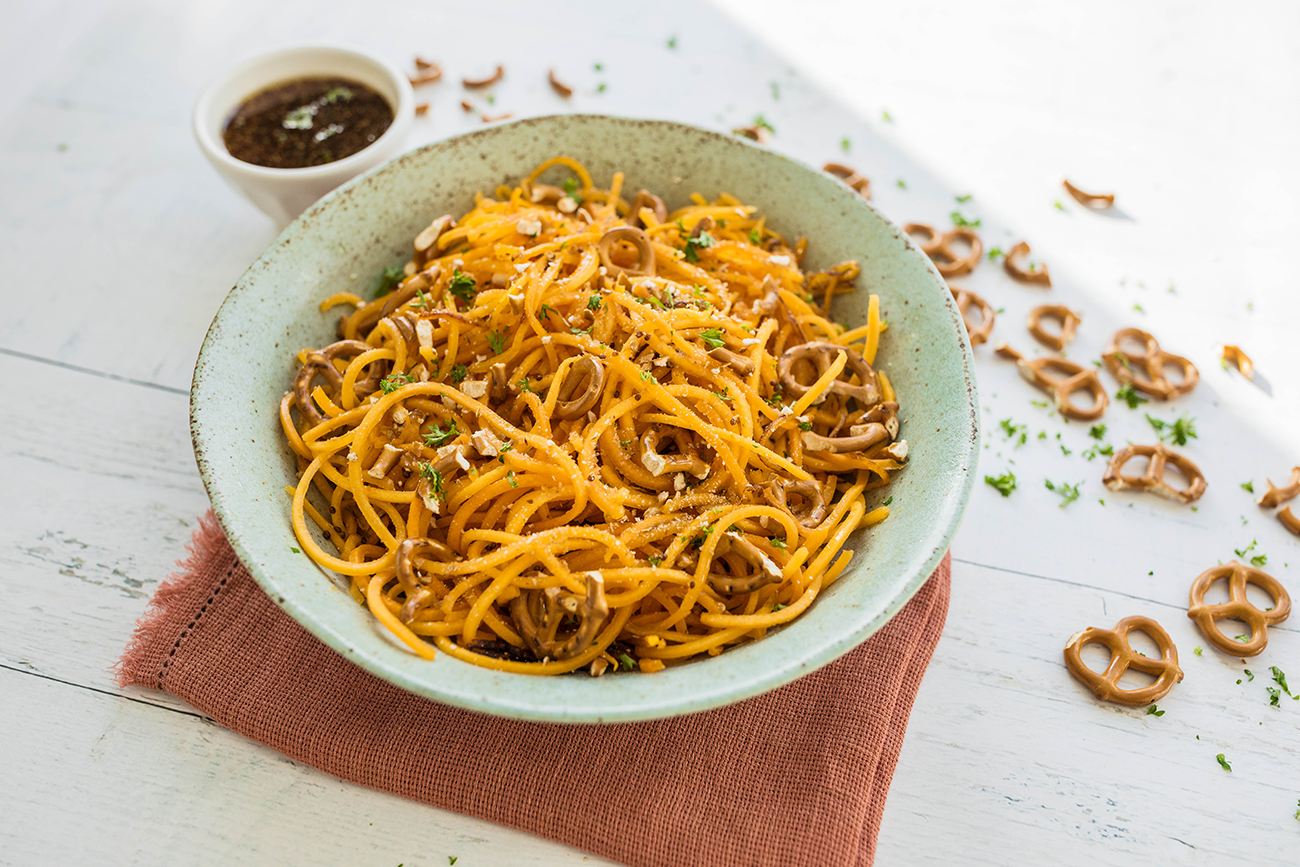 Take Me Out to The Ball Game Butternut Veggie Spirals
Flavor Profile | SAVORY | SWEET
This "take me out to the ball game" Butternut Veggie Spirals dish made with maple, mustard, and craft beer will have you feeling like you're sitting behind home plate!
What You Need
Ingredients
10oz. Pero Family Farms Butternut Veggie Spirals
6oz. your favorite craft beer
½ cup pretzels, crushed
1 ½ tbsp. maple syrup
1 tbsp. whole mustard seeds
1 tbsp. parsley, finely chopped
Salt and pepper, to taste
What You Need
Lets Get Started
Directions
In a medium sauce pan, add the beer, mustard seeds and maple syrup. Mix well and bring to a boil.
Turn heat down to medium and allow the mixture to reduce by half. Cook the Butternut Veggie Spirals to your desired texture using the cooking directions on the package.
Transfer Veggie Spirals to serving dish.
Drizzle the sauce over the cooked Veggie Spirals and garnish with crushed pretzels and parsley.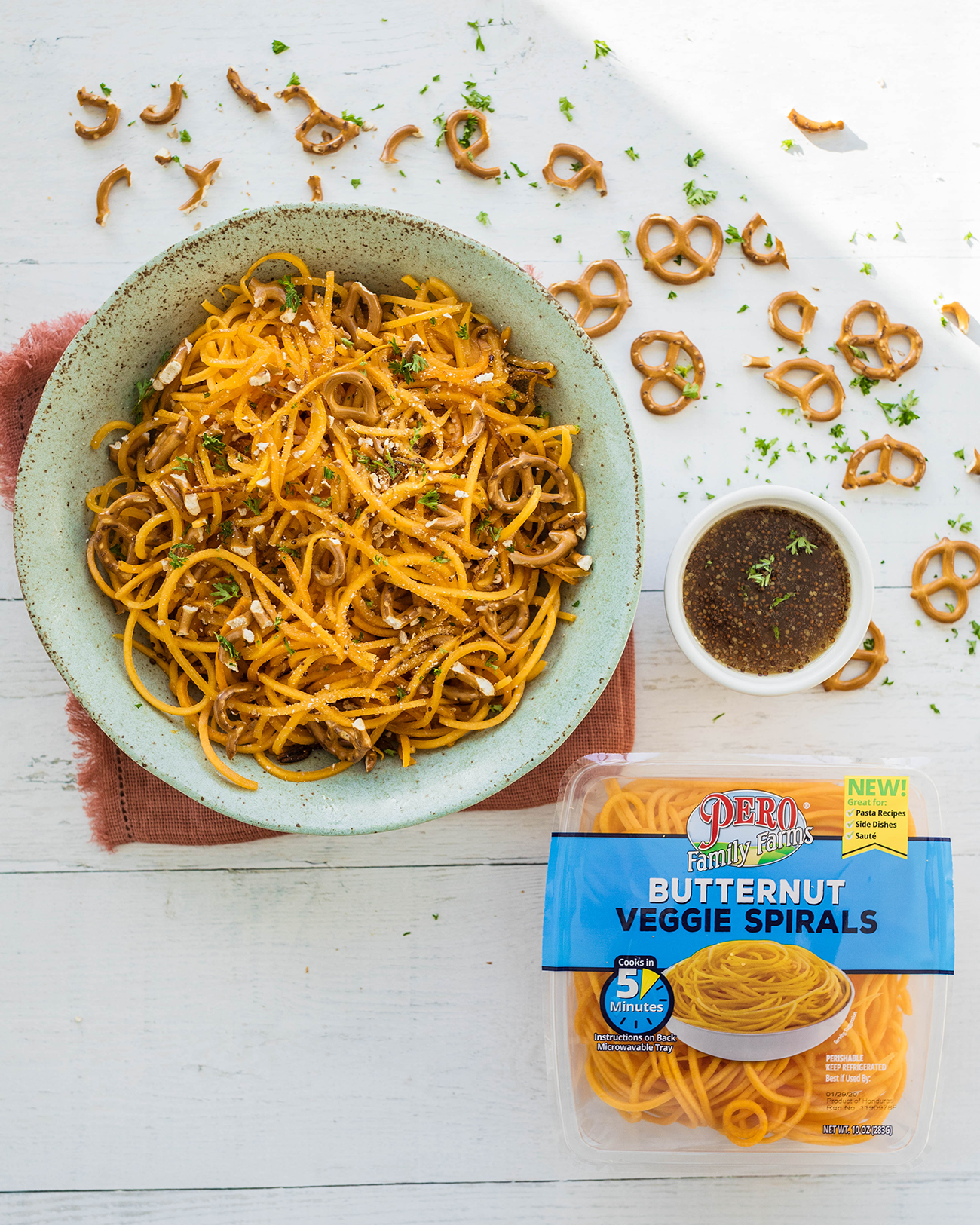 Get More Recipes
Visit this recipe page:
https://www.perofamilyfarms.com/recipe/take-me-out-to-the-ball-game-butternut-veggie-spirals/
Find a store location near you: