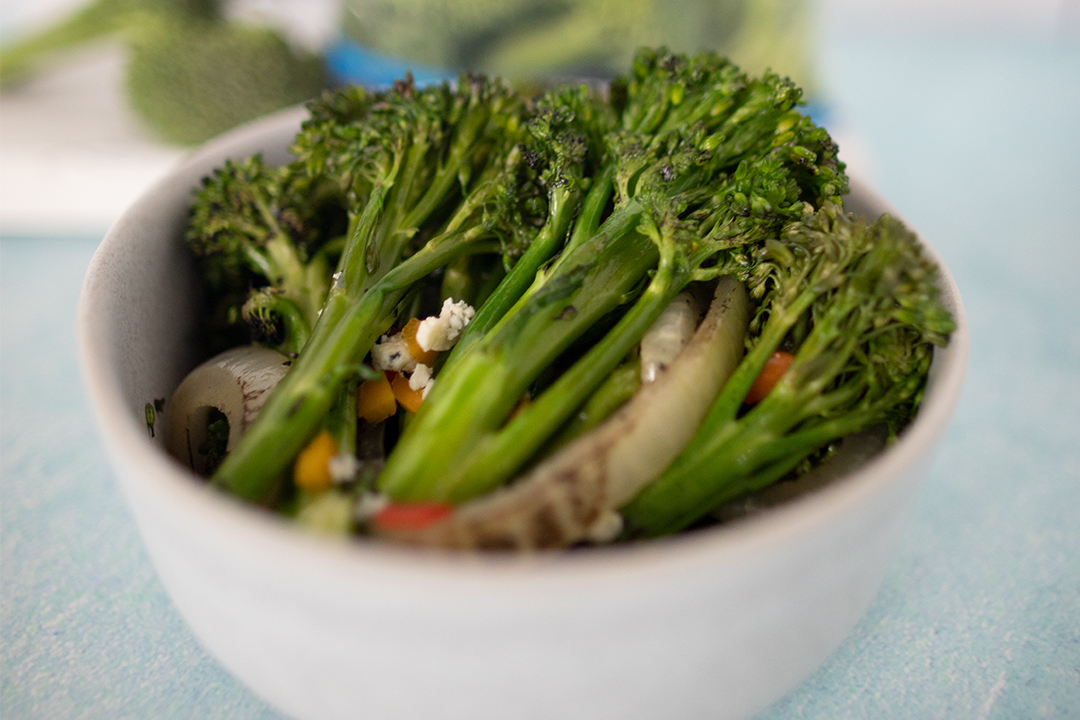 Flavor Profile | SAVORY
Tender with a delicious flavor, there's a reason why Broccoletti is one of our all-time favorite gourmet style side dishes. This Steakhouse Broccoletti recipe is the perfect pairing for your next at-home steak dinner!
What You Need
Ingredients
8oz. Pero Family Farms Broccoletti
½ cup yellow onion, sliced
1 ½ tbsp. blue cheese
1 tbsp. Pero Family Farms Mini Sweet Peppers, diced
1 tbsp. olive oil
Salt and pepper to taste
What You Need
Lets Get Started
Directions
Preheat your grill to a medium-high heat.
Place broccoletti and onions on foil.
Drizzle olive oil evenly over the broccoletti and onions, and place on the grill.
Cook for approximately 2 minutes on each side.
Place the grilled broccoletti and onions on a serving plate and top with blue cheese and diced Mini Sweet Peppers.
Serve immediately and enjoy!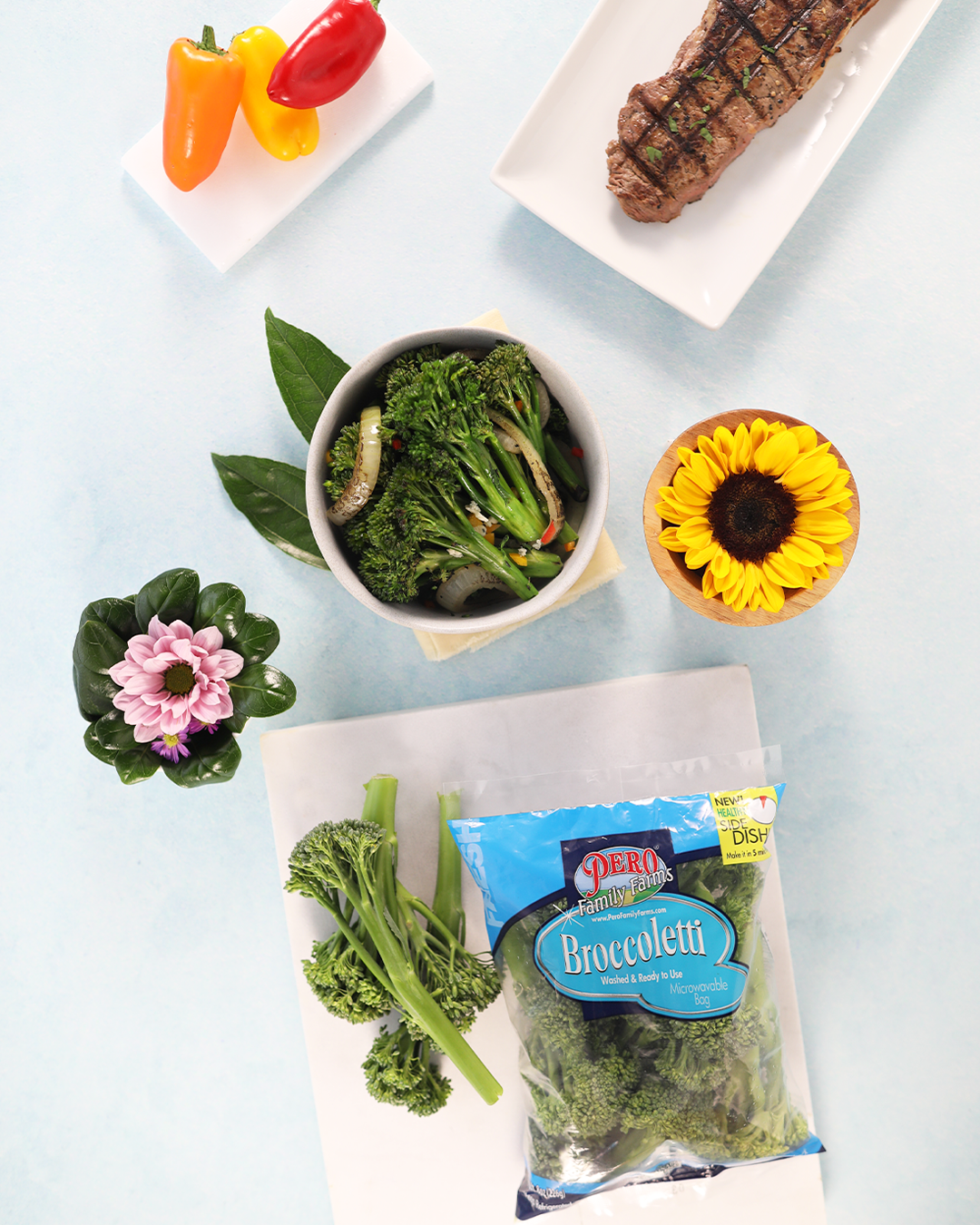 Get More Recipes
Visit this recipe page:
https://www.perofamilyfarms.com/recipe/steakhouse-broccoletti/
Find a store location near you: