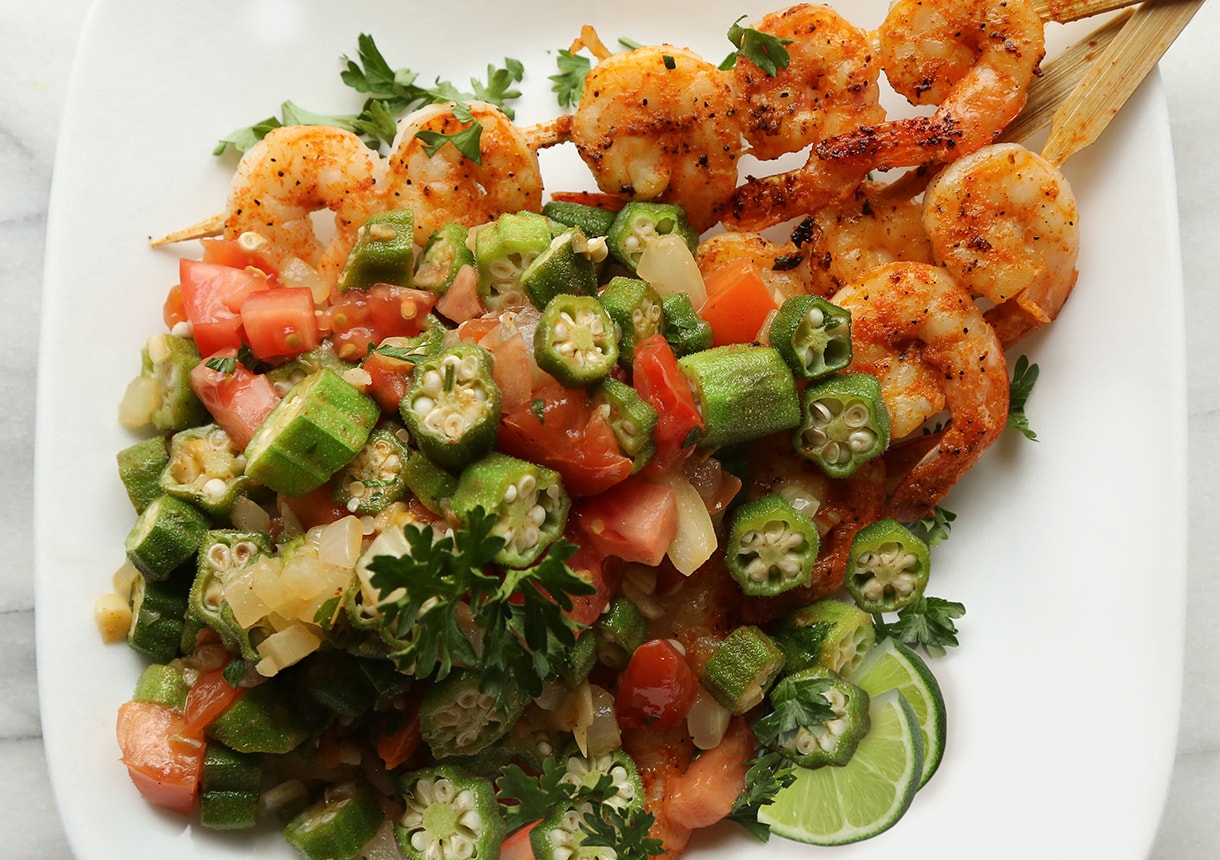 Flavor Profile | SPICY | CHEWY
One of our favorite ways to enjoy Okra is in this Southwest Okra Relish served with Grilled Shrimp!
What You Need
Ingredients
2 cups Pero Family Farms® Okra, sliced
1 tbsp. olive oil
½ cup onion, diced
½ cup tomato, diced
1 cup vegetable stock
1 tbsp. garlic, chopped
1 tbsp. fresh parsley, chopped
1 tsp. cayenne pepper
Salt and pepper, to taste
What You Need
Lets Get Started
Directions
Add olive oil to a large sauté pan and heat to medium high.
Add the okra, onion, tomato, and garlic.
Cook while stirring continuously, for 2 minutes.
Next, add the vegetable stock, cayenne pepper, and parsley.
Cook until the sauce reduces and the vegetables are cooked to your desired texture.
Serve over shrimp and enjoy!
Get More Recipes
Visit this recipe page:
https://www.perofamilyfarms.com/recipe/southwest-okra-relish/
Find a store location near you: