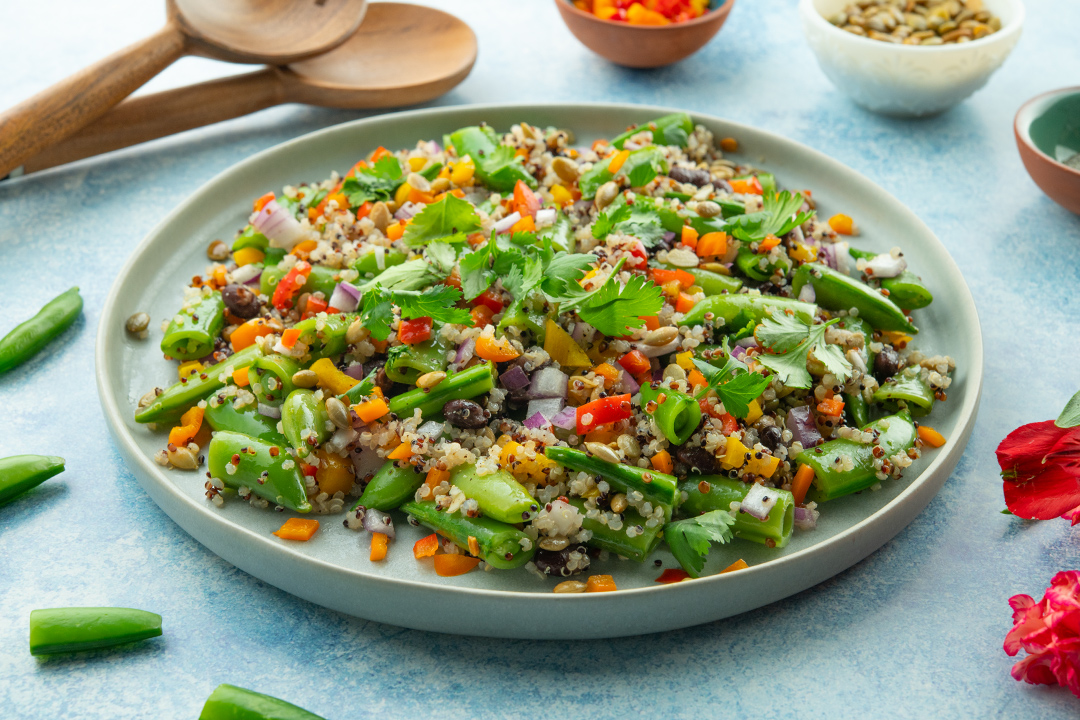 Snap Pea & Quinoa Confetti Salad
Flavor Profile | Fresh
This Snap Pea and Quinoa Confetti Salad is the perfect addition to any summer BBQ. Ready in just 10 minutes, the bright flavors and colors come together with the help of Pero's recipe-ready vegetables! What's your favorite salad for summer?
What You Need
Ingredients
8oz. Pero Family Farms Sugar Snap Peas, lightly blanched and halved
2 cups quinoa, cooked
½ cup roasted pepitas
½ cup Pero Family Farms Mini Sweet Peppers, seeded and diced
½ cup black beans
¼ cup red onion, diced
Salt and pepper, to taste
1 tbsp. cilantro (optional garnish)
Honey Lime Dressing Ingredients
1 tbsp. lime juice
1 tbsp. olive oil
½ tbsp. honey
What You Need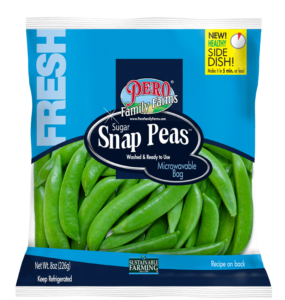 Lets Get Started
Directions
In a large mixing bowl add the quinoa, Sugar Snap Peas, pepitas, Mini Sweet Peppers and black beans.
In a small bowl mix together the ingredients for the Honey Lime Dressing.
Pour the Honey Lime Dressing over the salad.
Mix well and season with salt and pepper.
Garnish with fresh cilantro (optional) and serve.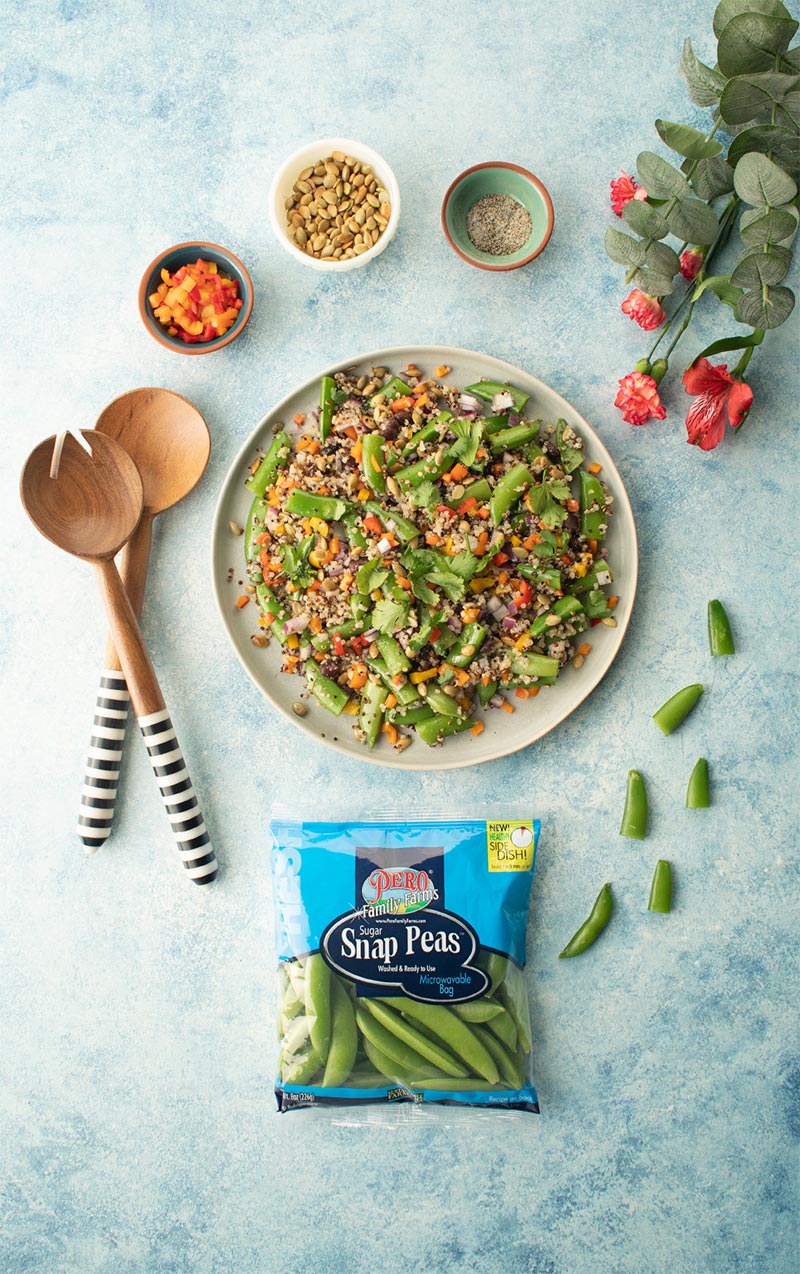 Get More Recipes
Visit this recipe page:
https://www.perofamilyfarms.com/recipe/snap-pea-quinoa-confetti-salad/
Find a store location near you: