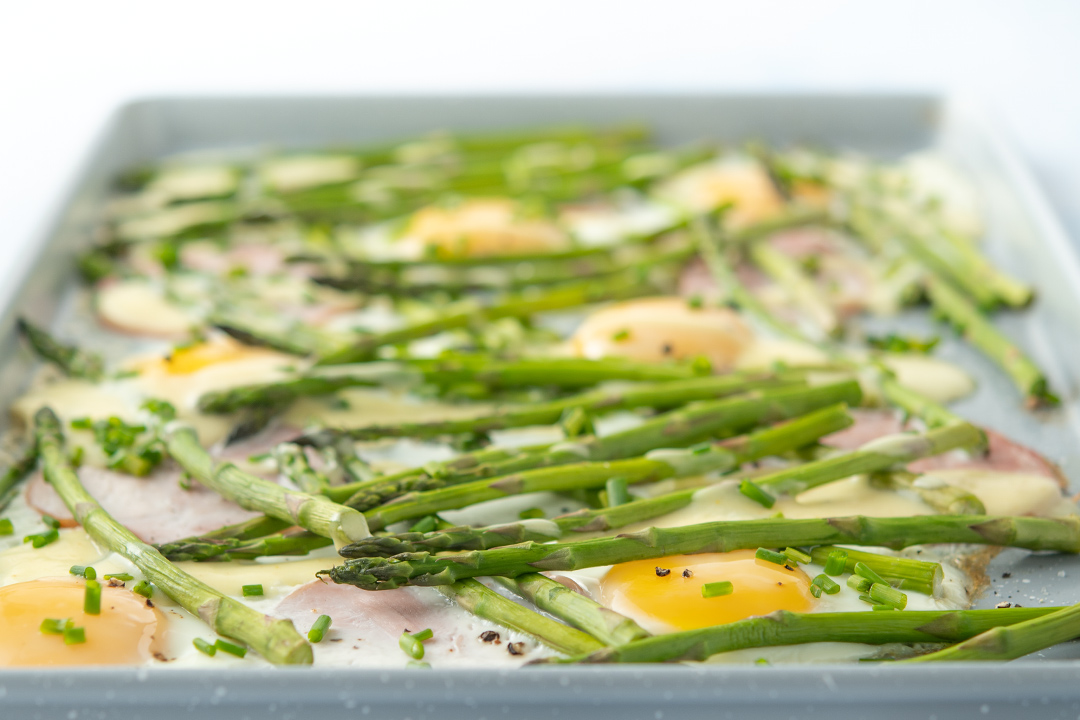 Flavor Profile | Savory
If you're looking for a cozy Fall breakfast for the whole family, look no further. This Sheet Pan Eggs Benedict is a quick and easy way to prepare a fun & fresh breakfast or brunch meal without the big clean up. Plus, using Pero Family Farms recipe-ready Asparagus keeps prep time even shorter!
What You Need
Ingredients
8oz. Pero Family Farms Trimmed Asparagus
6 eggs
6 pieces of Canadian Bacon
Salt and pepper, to taste
OPTIONAL: ½ Hollandaise Sauce
6 English Muffins, toasted
What You Need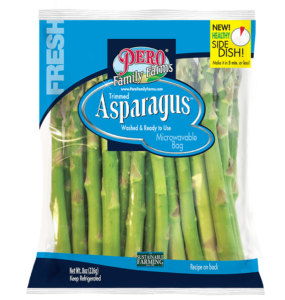 Lets Get Started
Directions
Preheat oven to 400⁰ F
Lightly blanch or steam the asparagus according to directions on back of the bag.
Spray the sheet pan with non-stick cooking spray.
Crack eggs onto the sheet pan in different areas.
Add Canadian Bacon to the pan.
Fill in the remaining spots on the sheet pan with Asparagus.
Season with salt and pepper, to taste.
Cook for 12 minutes or until the eggs are cooked to your desired texture. OPTIONAL:
Drizzle with Hollandaise Sauce and serve with your favorite toasted English muffins.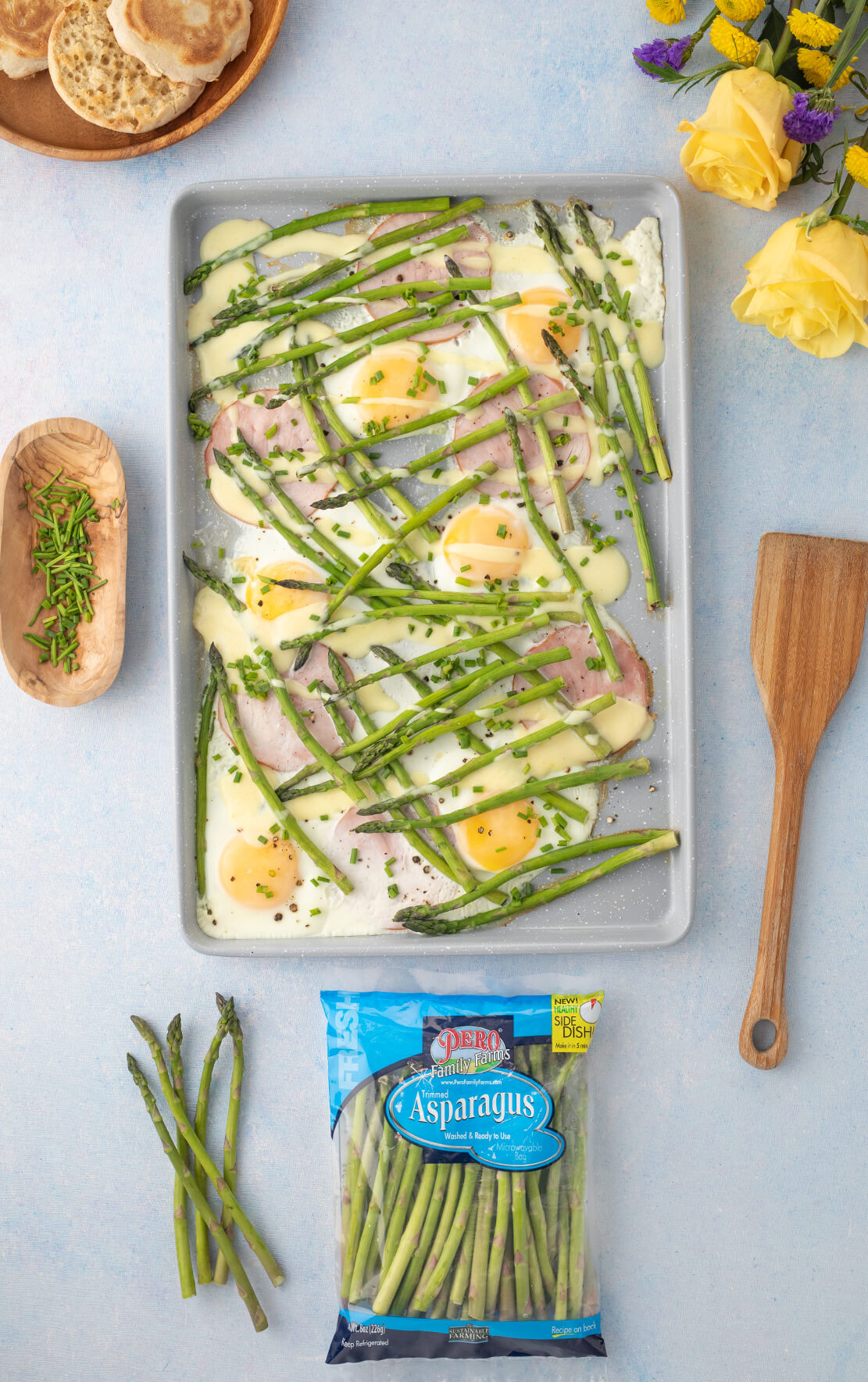 Get More Recipes
Visit this recipe page:
https://www.perofamilyfarms.com/recipe/sheet-pan-eggs-benedict/
Find a store location near you: