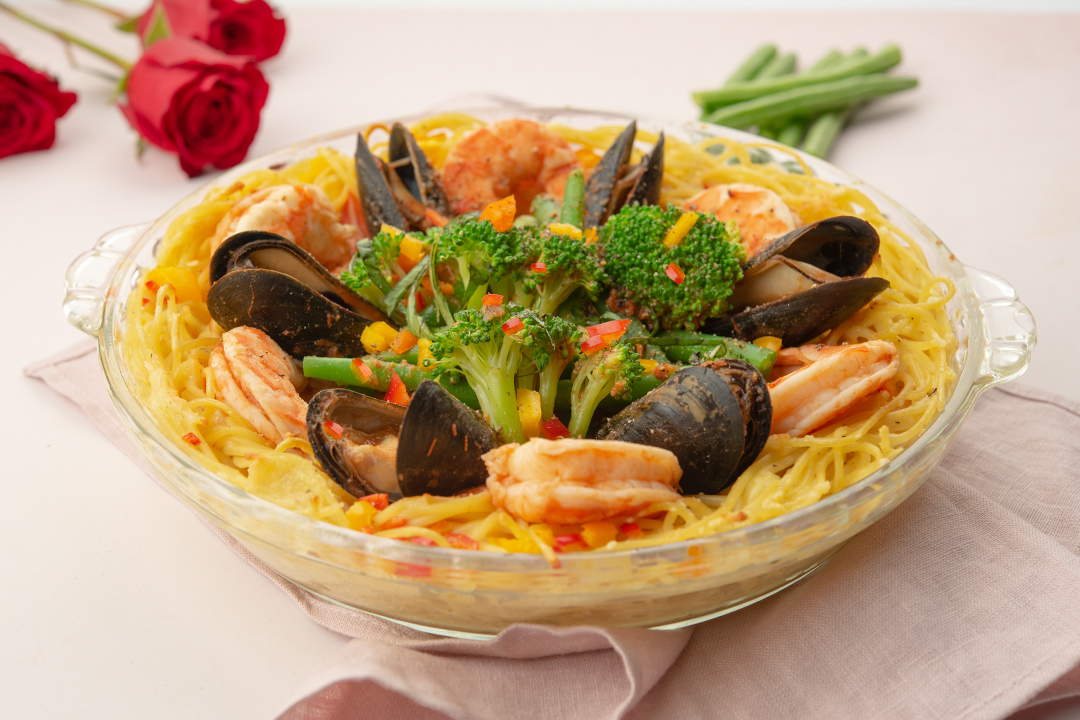 Seafood & Vegetable Pasta
Flavor Profile | SAVORY
No need for a reservation on Valentine's Day with this date night-worthy dish! Our Seafood & Vegetable Pasta is swimming with fresh Broccoli, Green Beans, Mini Sweet Peppers and nestled in a creamy tomato basil pasta.
What You Need
Ingredients
12 jumbo prawns
4 mussels
1 cup tomato sauce
½ cup vegetable stock
1 cup Pero Family Farms Broccoli Florets
1 cup Pero Family Farms Snipped Green Beans
1 ½ tbsp. whole milk
1 tbsp. fresh basil, thinly sliced
1 tbsp. olive oil
Salt and pepper, to taste
Pasta Nest Ingredients
½ lb. your favorite pasta, cooked
½ cup Pero Family Farms Mini Sweet Peppers, diced
½ cup Parmesan cheese, grated
1 egg
1 ½ tbsp. whole milk
Salt and pepper, to taste
Lets Get Started
Directions
Preheat the oven to 350⁰F.
In a large saute pan, heat olive oil to medium-high temperature.
Add the prawns, mussels, broccoli, and green beans to the pan.
Cook for 2 minutes.
Next, stir in the vegetable stock and tomato sauce.
Season with salt and pepper and cook for 3 more minutes. Finish the sauce by adding the milk and basil.
Mix the cooked pasta with the milk, eggs, cheese, and Mini Sweet Peppers.
Place the pasta mixture into a thoroughly greased 8" pie pan. Bake for 15 minutes.
Remove the pie pan from the oven and top the pasta with the seafood and vegetable mixture and serve.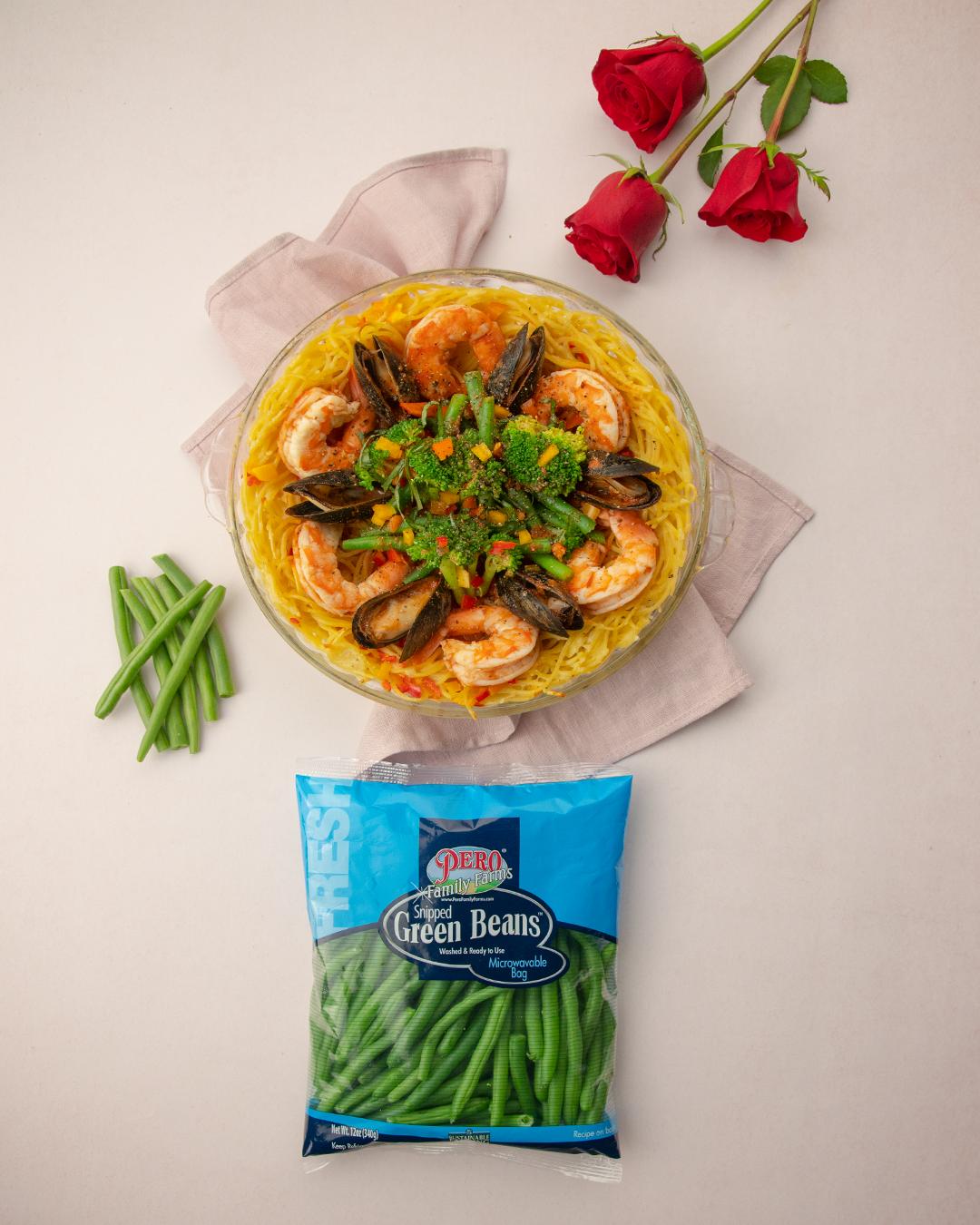 Get More Recipes
Visit this recipe page:
https://www.perofamilyfarms.com/recipe/seafood-vegetable-pasta/
Find a store location near you: