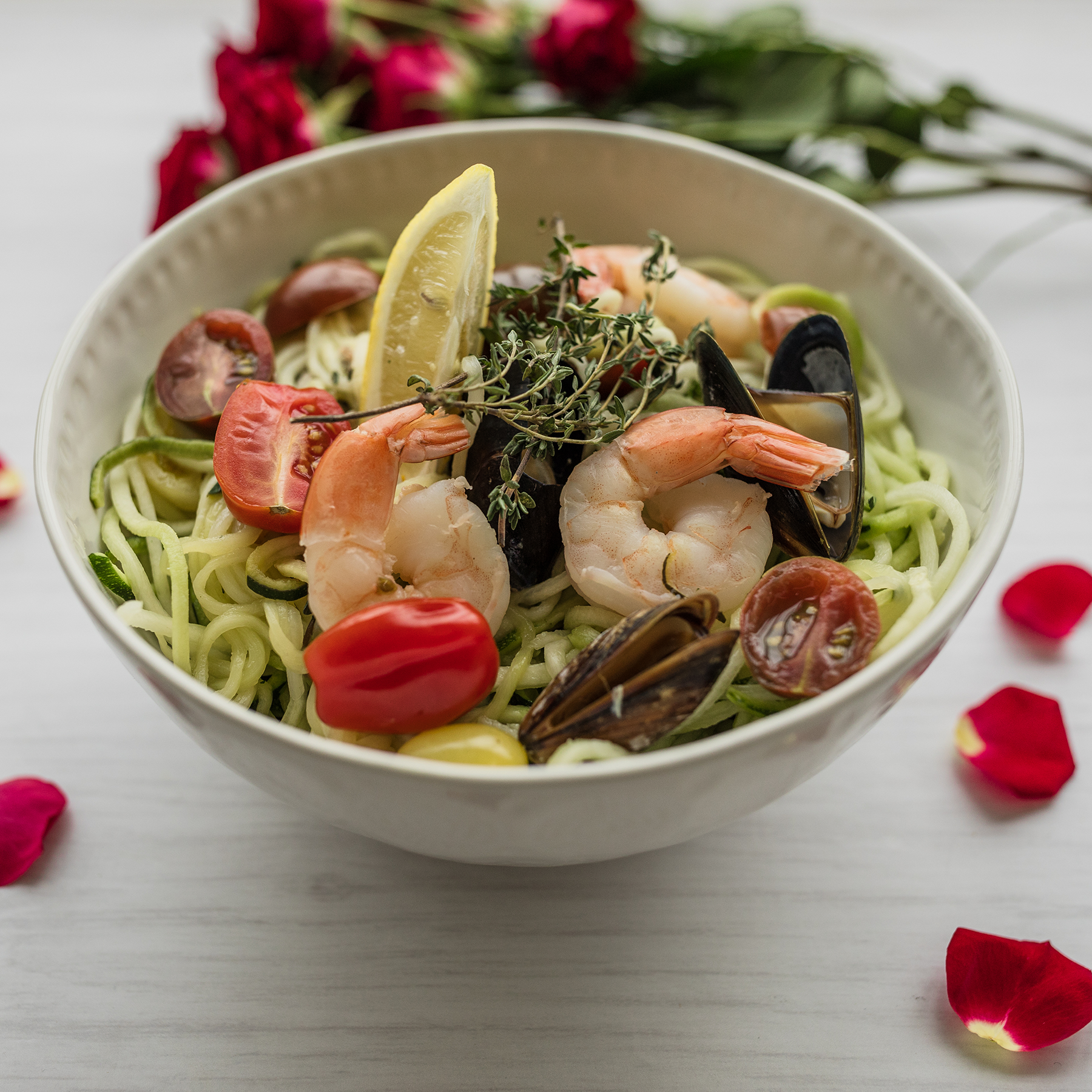 Seafood and Veggie Spiral Pasta
Flavor Profile | SAVORY
Looking for last minute Valentine's Day ideas!? This delicious gourmet Seafood and Veggie Spiral Pasta is the perfect recipe for a dinner for two!
What You Need
Ingredients
10oz. Pero Family Farms Zucchini Veggie Spirals
6 Jumbo Shrimp
8 Mussels
2 Crab claws
½ cup Grape Tomatoes
¼ cup dry white wine
1 ½ tbsp. butter
½ tbsp. garlic, minced
6 sprigs of fresh thyme, for garnish
1 lemon, cut into wedges
Salt and pepper, to taste
What You Need
Lets Get Started
Directions
Heat a large sauté pan to medium high temperature.  Add the butter and garlic to the pan and cook for 30 seconds or until garlic is fragrant.
Next, add all of the seafood to the pan.  Pour wine over the seafood and allow to cook for 2-3 minutes.
Add the Zucchini Veggie Spirals and grape tomatoes to the pan and season with salt and pepper, to taste.  Cook for 1-2 more minutes or until the seafood is cooked completely.
Serve in a large bowl and garnish with fresh thyme and lemon wedges.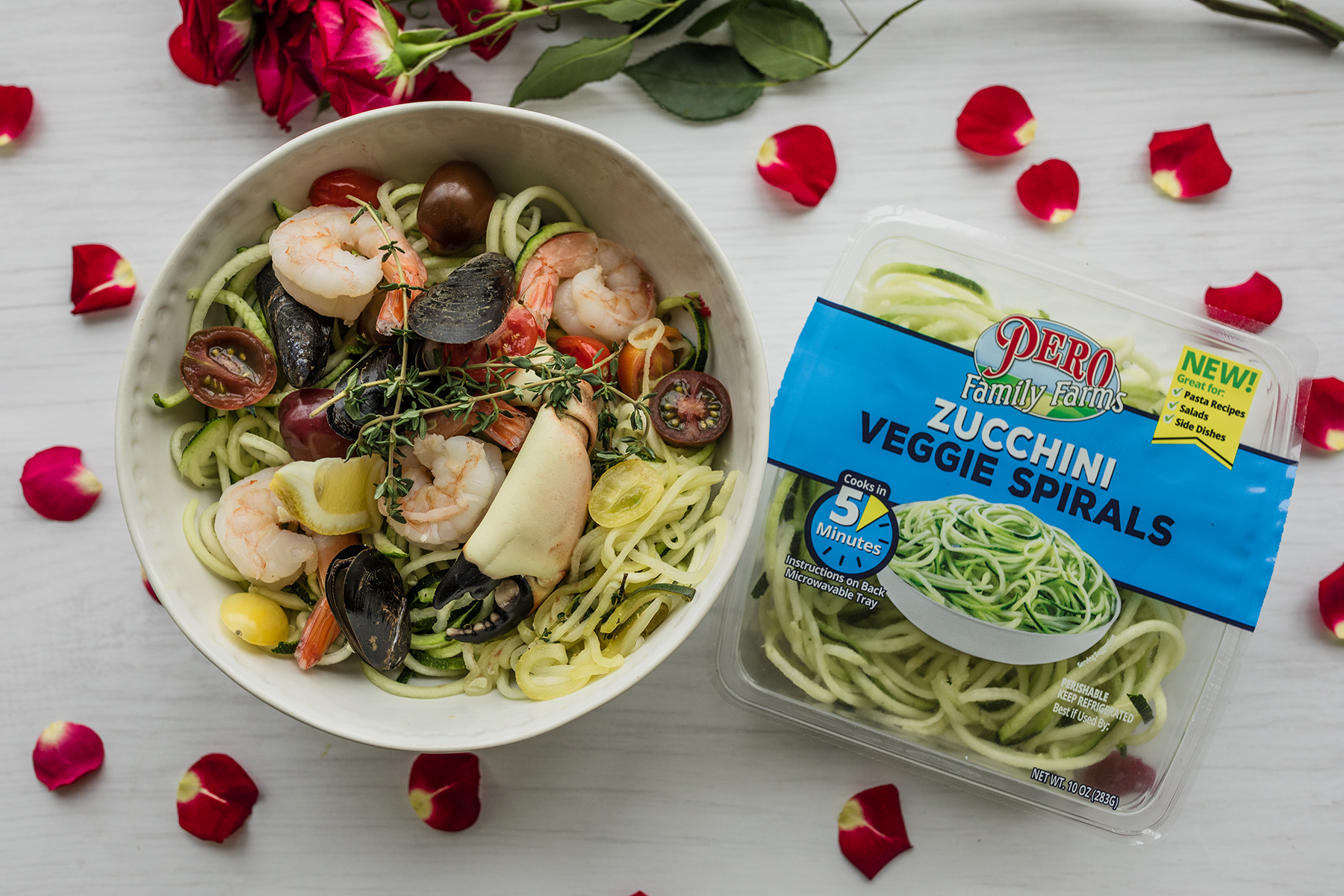 Get More Recipes
Visit this recipe page:
https://www.perofamilyfarms.com/recipe/seafood-and-veggie-spiral-pasta/
Find a store location near you: