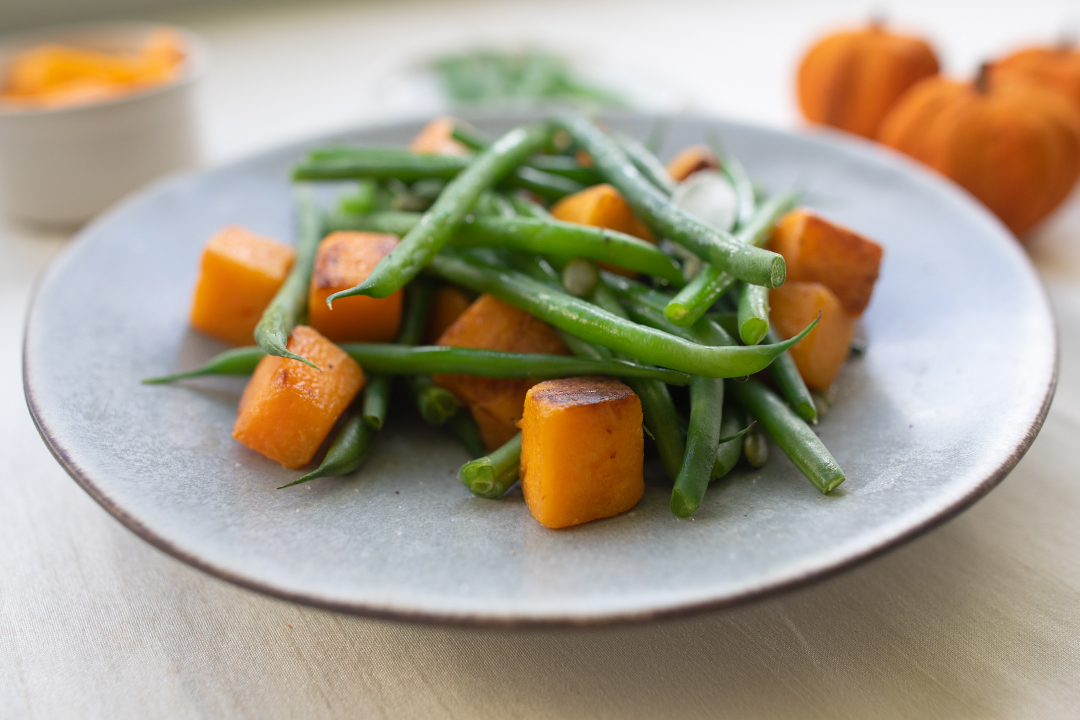 Roasted Pumpkin & French Beans
Flavor Profile | SAVORY
Roasted pumpkin, tender French Beans and flavorful sage – this recipe is hearty and warm. Enjoy the flavors of fall in this quick recipe – ready in just 15 minutes!
What You Need
Ingredients
8oz. Pero Family Farms French Beans
1 cup pumpkin, cut into small cubes
¼ cup pumpkin seeds
1 tbsp. fresh sage, chopped
1 tbsp. olive oil
Salt and pepper, to taste
What You Need
Lets Get Started
Directions
Preheat oven to 375⁰F.
In a large bowl, mix together the French Beans, cubed pumpkin, pumpkin seeds, olive oil, and salt and pepper until evenly coated.
Pour mixture onto a large baking sheet.
Place in oven and roast for 12-15 minutes.
Remove pan from oven and spoon all ingredients into a large serving bowl.
Top with crushed pumpkin seeds and fresh sage.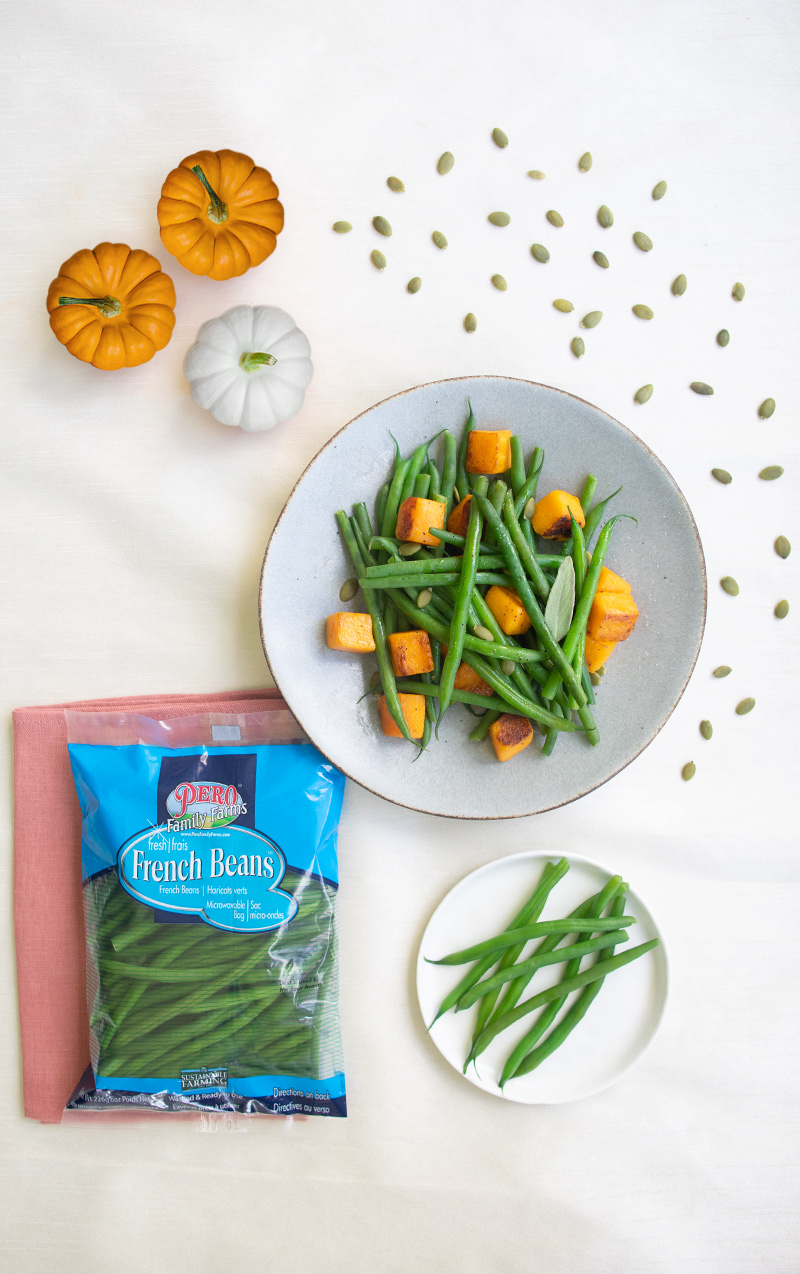 Get More Recipes
Visit this recipe page:
https://www.perofamilyfarms.com/recipe/roasted-pumpkin-french-beans/
Find a store location near you: