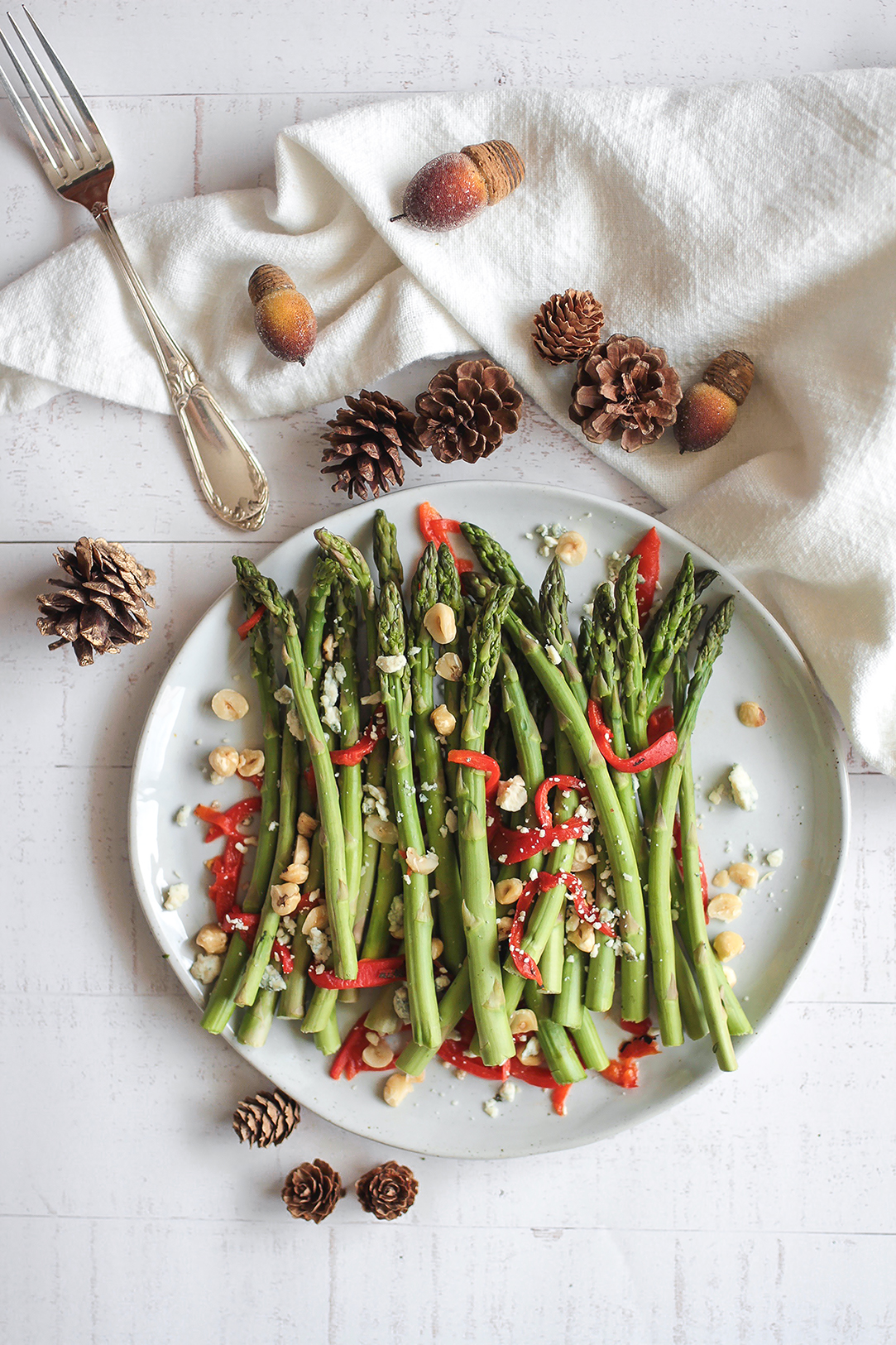 Roasted Asparagus & Red Bell Pepper
Flavor Profile | CRUNCHY | CHEESY
Make your holiday table festive with this Roasted Asparagus and Red Bell Pepper with Gorgonzola side dish. Filled with lots of flavor and crunch from our fresh Asparagus, this quick and easy recipe is great for the holidays!
What You Need
Ingredients
1 bag Pero Family Farms Trimmed Asparagus
3 TBLS Gorgonzola Cheese, crumbled
½ cup Roasted Red Bell Pepper, jarred and sliced
Toasted Hazelnuts, roughly chopped
Balsamic Dressing
¼ cup Extra Virgin Olive Oil
¼ cup Balsamic Vinegar
1 garlic clove
½ tsp Thyme
1 tsp Salt
1 tsp Black pepper
2 tsp Dijon Mustard
2 TBLS Honey
What You Need
Lets Get Started
Directions
Preheat oven to roast 375 degrees. Line a baking sheet with foil or parchment. Place the Pero Family Farm Asparagus on the lined baking sheet. Roast in the oven for 15 minutes.
While the asparagus roast, prepare the balsamic dressing. Place all the ingredients in a bowl and whisk until the dressing emulsifies, or comes together. Set this aside until ready to dress the side dish.
Once the asparagus has roasted, place in a bowl with the sliced roasted red bell peppers. Toss gently together with 3 tablespoons of the balsamic dressing. Place the dressed asparagus and red peppers on a serving dish and garnish with crumbled gorgonzola cheese and chopped hazelnuts.
Serve and Enjoy!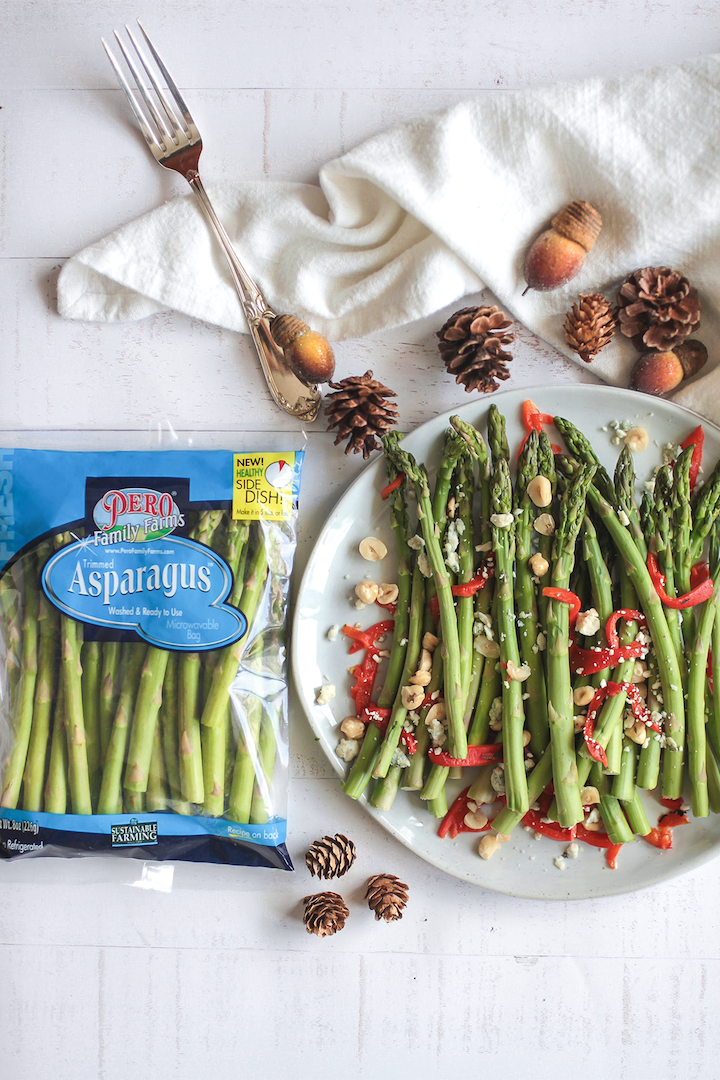 Get More Recipes
Visit this recipe page:
https://www.perofamilyfarms.com/recipe/roasted-asparagus-red-bell-pepper/
Find a store location near you: