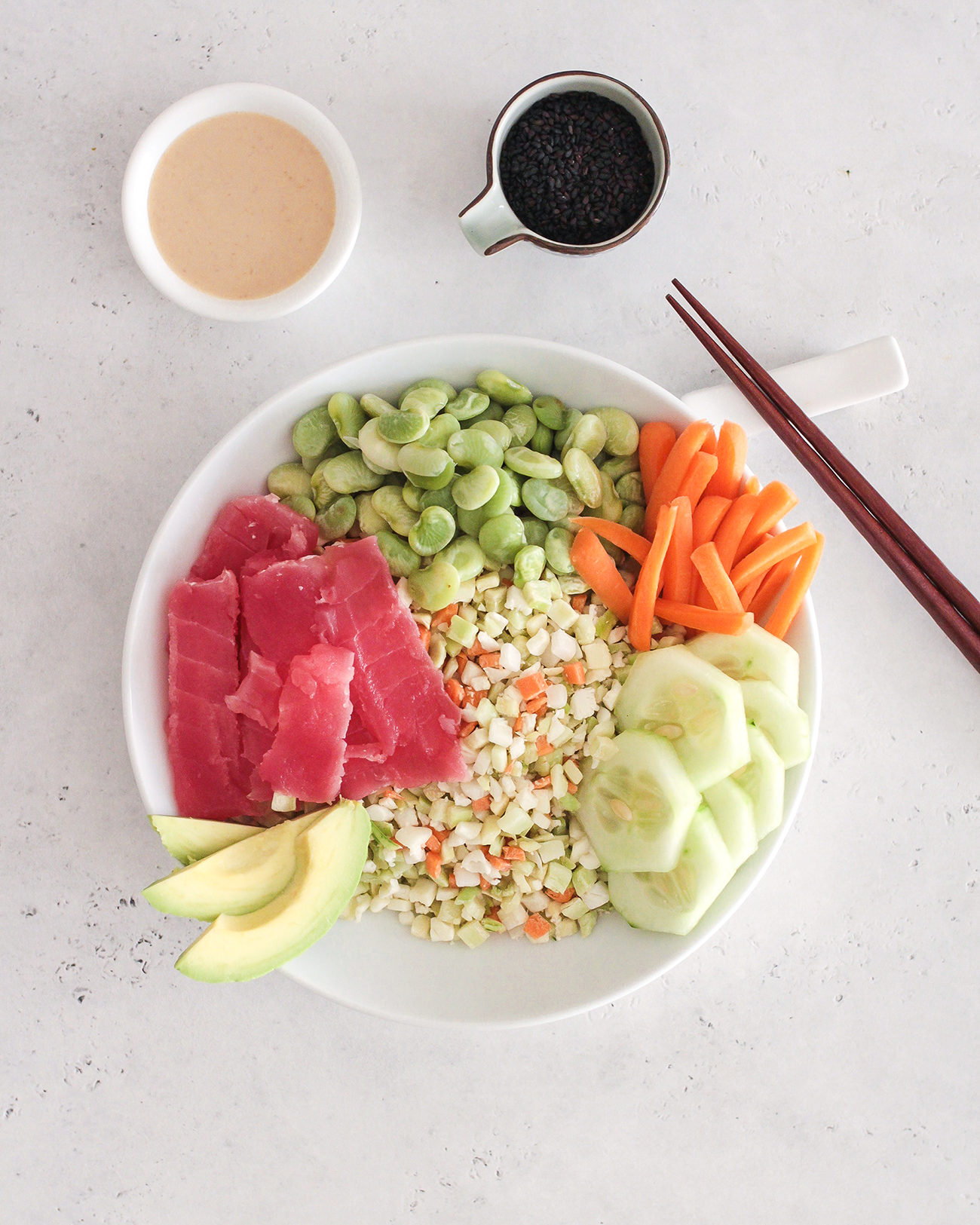 Riced Vegetable Medley Tuna Poke Bowl
Flavor Profile | CRUNCHY
Craving sushi without the carbs? This incredibly tasty Riced Vegetable Medley Poke Bowl can easily satisfy! The Riced Vegetable Medley is a great substitute for fried rice and is made with riced broccoli stalk, carrots, and cauliflower.
What You Need
Ingredients
10oz Pero Family Farms® Riced Vegetable Medley
1 cup, sushi grade tuna, cut into small pieces
¾ cup carrots, matchstick
¾ cup cucumbers, sliced, skinned
¾ cup edamame
¾ cup avocado, sliced
1 ½ tbsp. soy sauce
1 ½ tbsp. miso dressing
1 tbsp. sesame seeds
What You Need
Lets Get Started
Directions
Lightly steam the mixed riced veggies as directed on the bag. Once the riced veggies have been steamed allow them to cool.
Place the cooled steamed mixed riced veggies in a bowl.
On top of the mixed riced veggies add the carrots, cucumber, edamame, tuna, and avocado. Garnish with soy sauce, black sesame seeds, and a miso dressing.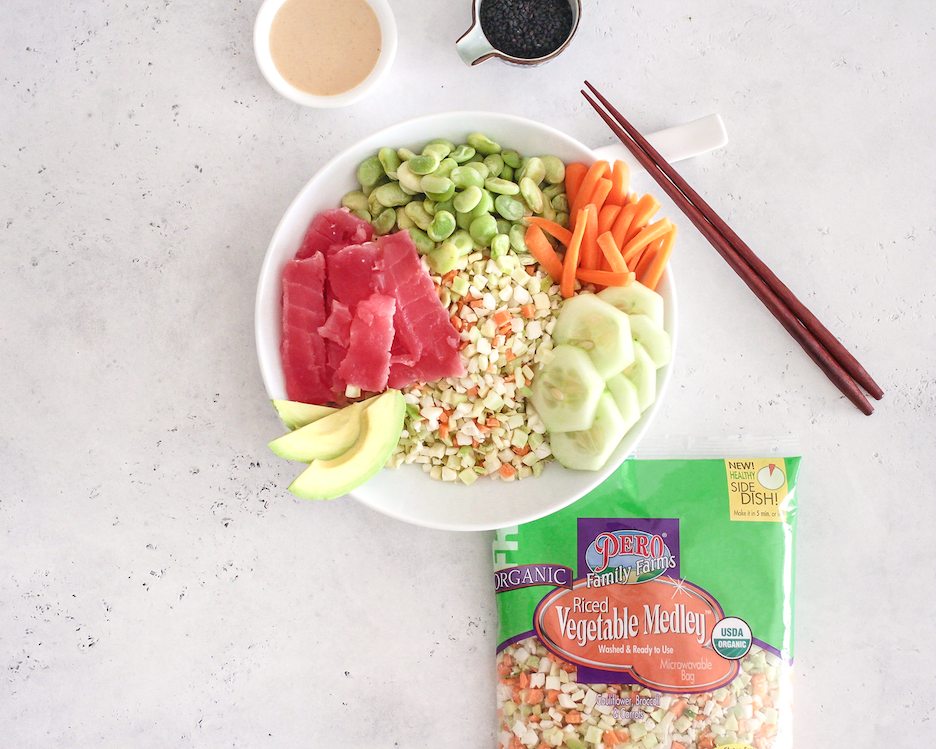 Get More Recipes
Visit this recipe page:
https://www.perofamilyfarms.com/recipe/riced-vegetable-medley-tuna-poke-bowl/
Find a store location near you: