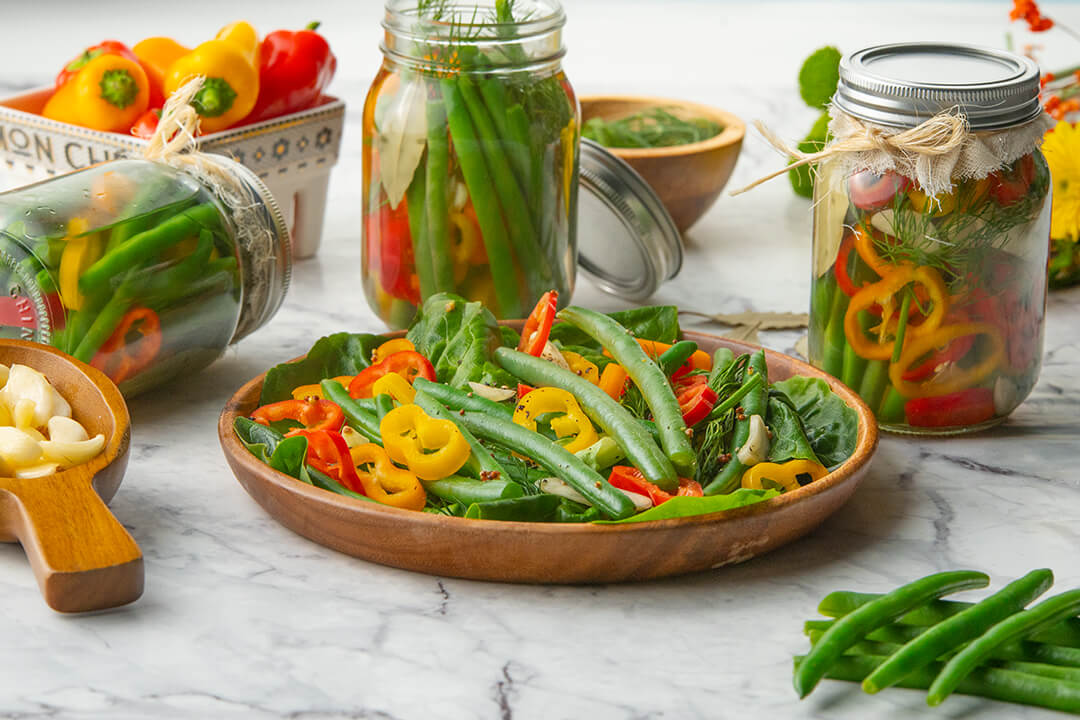 Pickled Green Beans and Mini Sweet Peppers
Flavor Profile | Sour
If you followed along with our Nutrition Series in January, you'll remember that pickling adds probiotics and seals your veggies to prevent nutrient loss! Now we're sharing our favorite Pickled Green Beans and Mini Sweet Peppers recipe with you so you can have quick pickled veggies on hand anytime!
What You Need
Ingredients
2 cups Pero Family Farms Snipped Green Beans
2 cups Pero Family Farms Mini Sweet Peppers, cut into rings
½ cup white vinegar
2 sprigs of fresh dill, or 2tbsp. of dill weed
1 ½ tbsp. white sugar
1 tsp. mustard seed
1 tsp. garlic, chopped
1 bay leaf
Salt and pepper, to taste
What You Need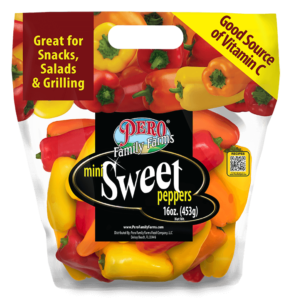 Lets Get Started
Directions
Place the Green Beans, dill and Mini Sweet Peppers in a large glass mixing bowl.
Heat a small sauce pan over medium-high heat.
Add the vinegar, sugar, mustard seed, garlic, bay leaf, salt,and pepper to the pan.
Cook until it begins to simmer and the sugar dissolves.
Pour the simmering liquid over the Green Beans and Mini Sweet Peppers.
Stir the vegetables until they are evenly coated with the mixture.
Allow to cool to room temperature or chill before serving.
Place any extra pickled vegetables into mason jars to enjoy on another occasion.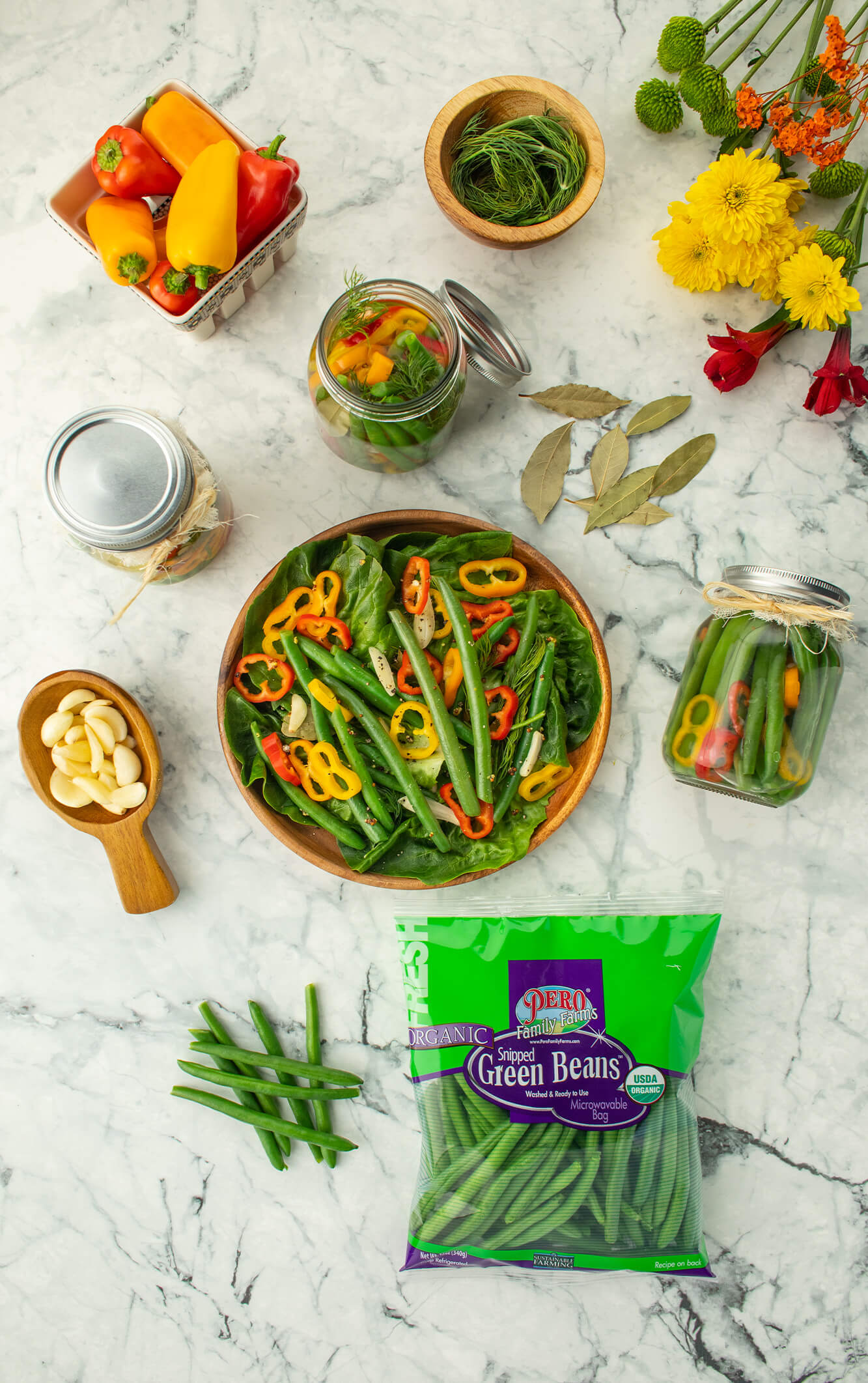 Get More Recipes
Visit this recipe page:
https://www.perofamilyfarms.com/recipe/pickled-green-beans-and-mini-sweet-peppers/
Find a store location near you: