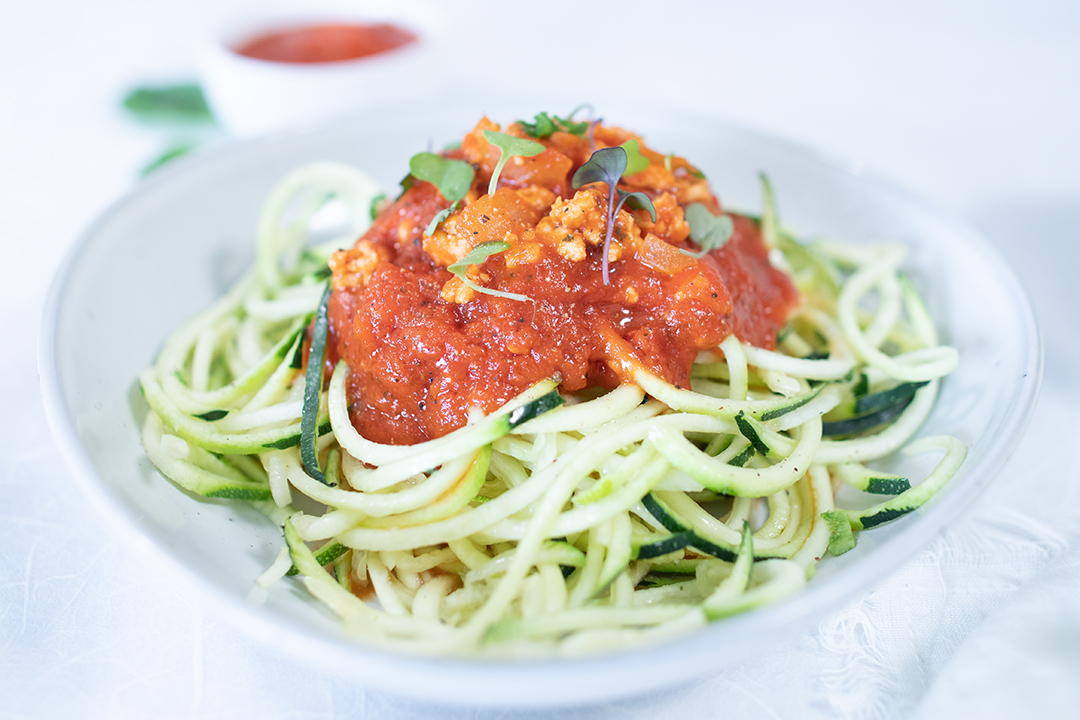 Pero Family Veggie Spiral Bolognese
Flavor Profile | SAVORY
Straight from our Pero Family Kitchen, this healthy Zucchini Veggie Spiral Bolognese is packed full of fresh veggies and lean ground turkey. Low carb and deliciously satisfying, this family favorite meal is perfect for any night of the week.
What You Need
Ingredients
10oz. Pero Family Farms Zucchini Veggie Spirals
8oz. lean ground turkey
2 cups your favorite tomato sauce
¼ cup parmesan cheese, grated
1 tbsp. olive oil
Salt and pepper, to taste
What You Need
Lets Get Started
Directions
Heat a large sauté pan with a dash of olive oil to medium high heat.
Add the ground turkey and cook, breaking up and stirring, for approximately 5 minutes (or until turkey is completely cooked through).
Next, add 2 cups of your favorite tomato sauce to the pan.
Cook for an additional minute, until the sauce is hot.
Cook the Zucchini Veggie Spirals using the microwave directions on the bottom of the package.
Place the cooked zucchini veggie spirals into a large serving bowl.
Top with Bolognese sauce.
Add salt and pepper, to taste. Garnish with parmesan cheese.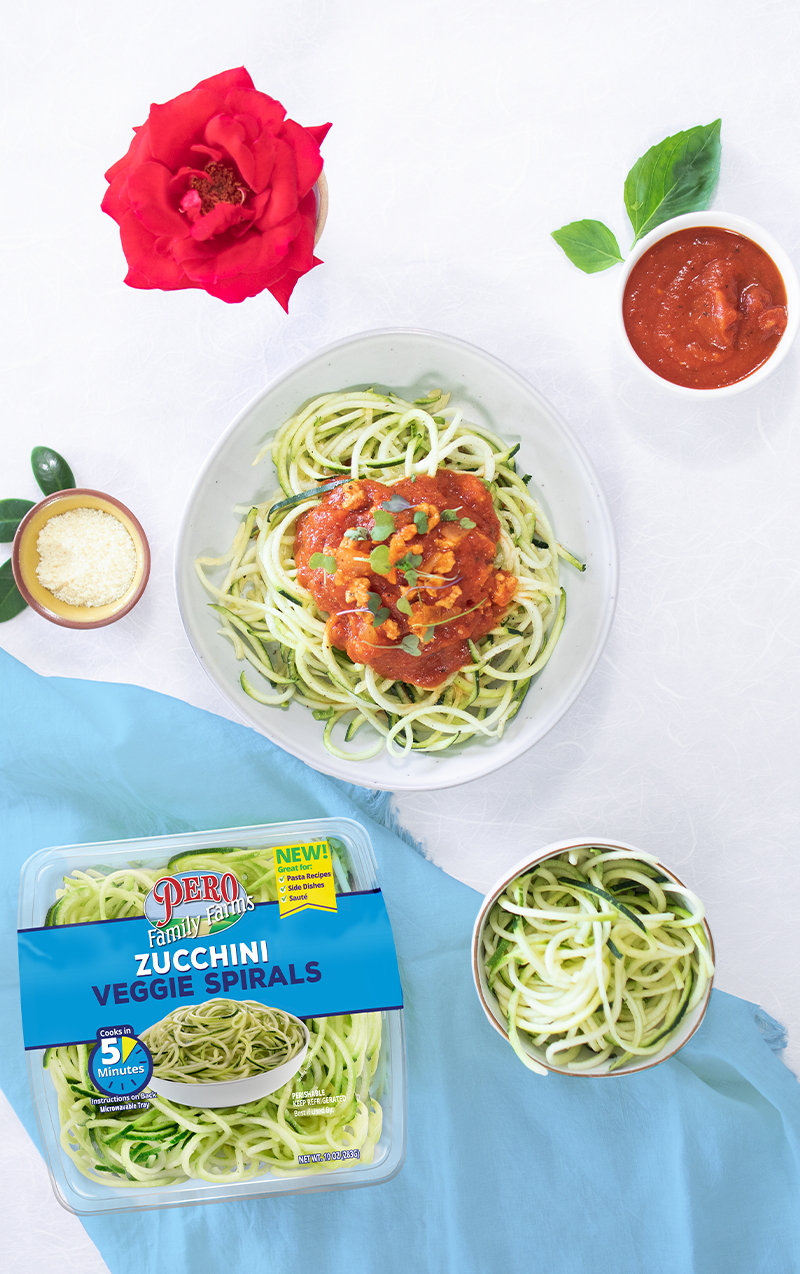 Get More Recipes
Visit this recipe page:
https://www.perofamilyfarms.com/recipe/pero-family-veggie-spiral-bolognese/
Find a store location near you: