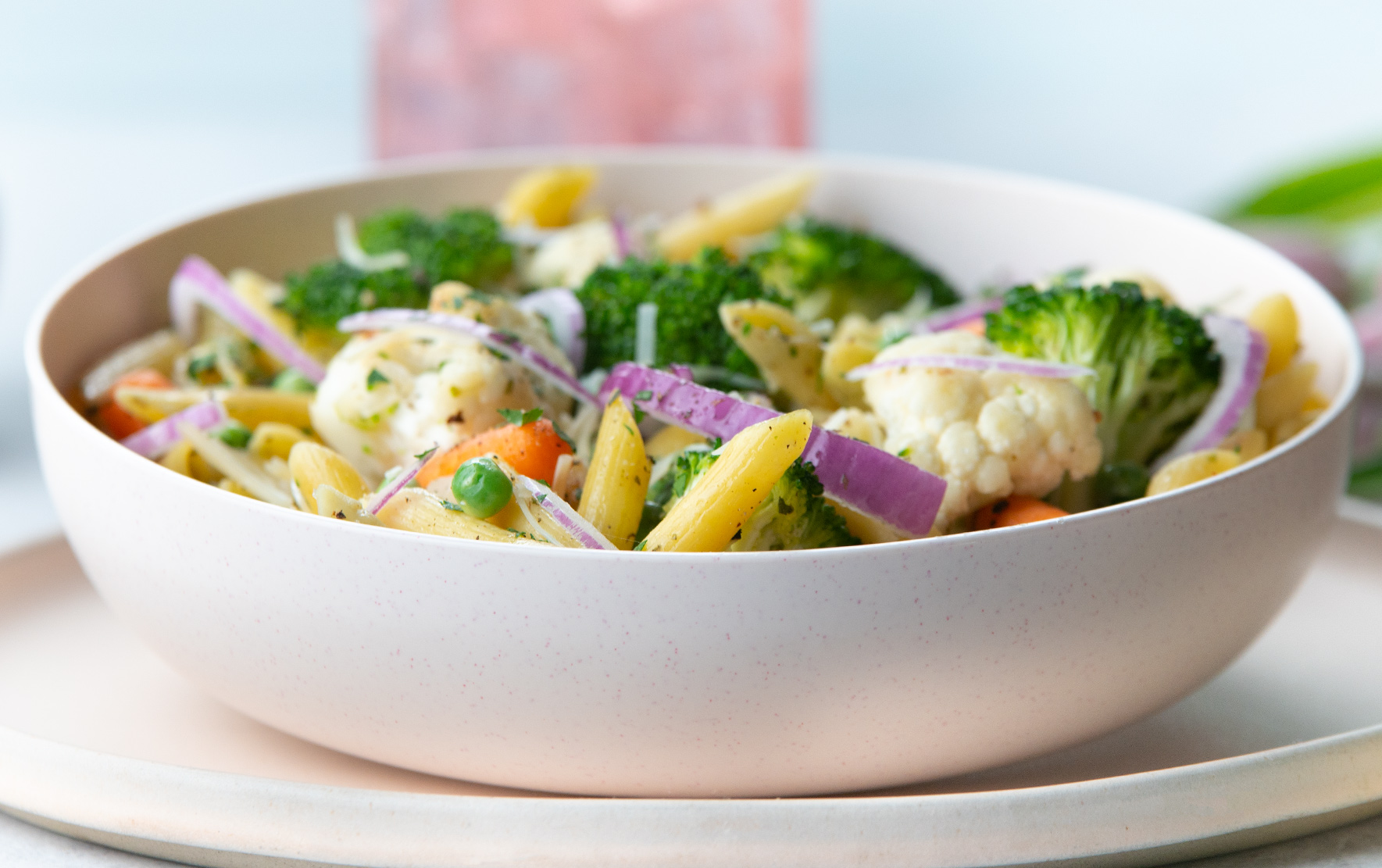 Flavor Profile | Savory
This Penne Primavera is a delicious and healthy meal that's full of Pero Family Farms fresh Vegetable Medley and tender pasta. Finished off with a simple sauce and topped with parmesan cheese, this easy meal will quickly become a family favorite.
What You Need
Ingredients
12oz. Pero Family Farms Vegetable Medley
6oz. Pero Family Farms English Peas
3 cups of cooked penne pasta
½ cup Parmesan cheese, grated
½ cup red onion, thinly sliced
1 tbsp. garlic, minced
1 tbsp. Italian seasoning
1 tbsp. fresh parsley, chopped
1 tbsp. olive oil
Salt and pepper, to taste
What You Need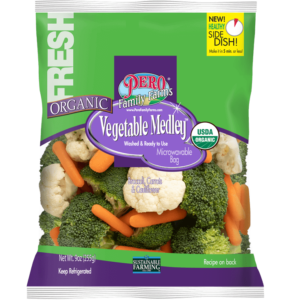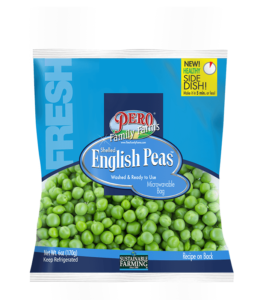 Lets Get Started
Directions
Heat a large sauté pan with olive oil to medium-high temperature.
Add the vegetable medley and peas to the pan.
Cover and cook for 2 minutes.
Next, add the garlic and onion.
Cook for 1 more minute or until the vegetables reach your desired texture.
Add the Italian seasoning, ½ the parmesan cheese and the cooked pasta to the pan.
Mix well.
Sprinkle the other ½ of the cheese and parsley on top before serving.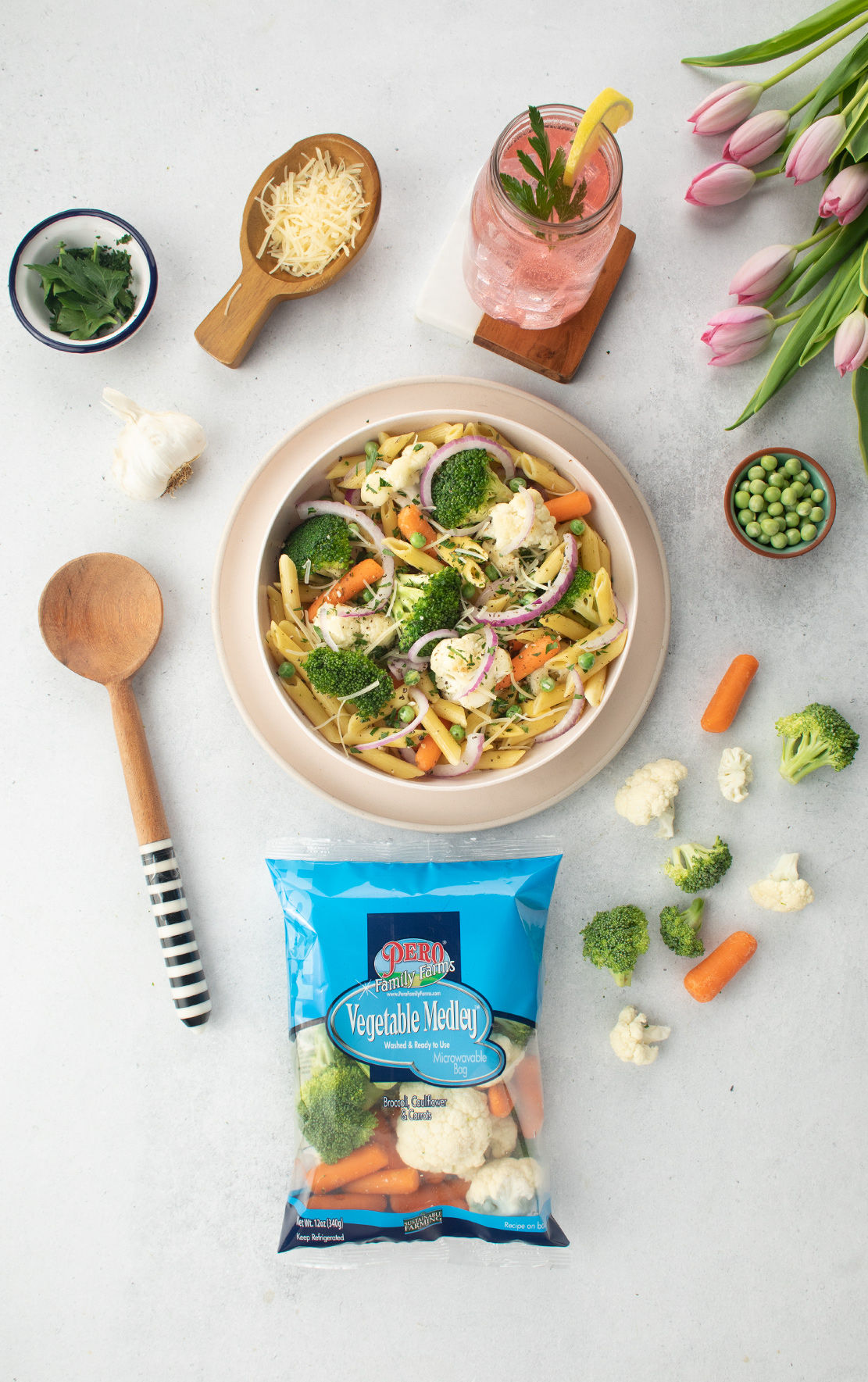 Get More Recipes
Visit this recipe page:
https://www.perofamilyfarms.com/recipe/penne-primavera/
Find a store location near you: