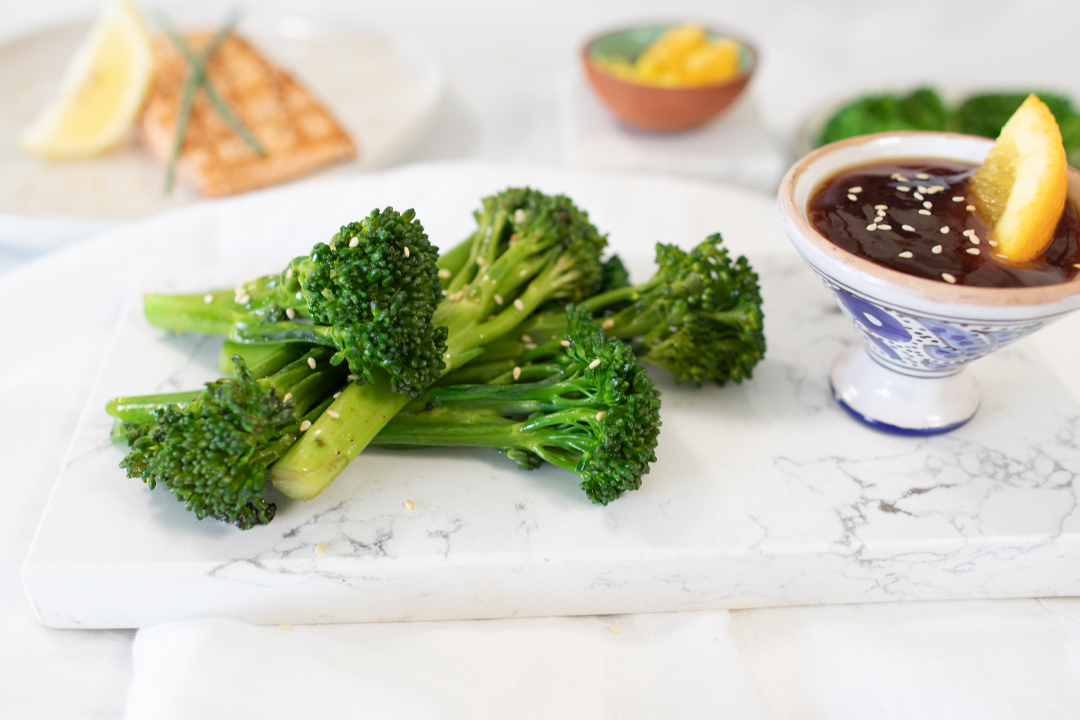 Orange Ginger Broccoletti
Flavor Profile | SWEET
Citrusy and sweet, this simple Orange Ginger Broccoletti recipe is perfect for a light weeknight dinner. Just pair with your favorite protein for a complete meal – we recommend grilled salmon!
What You Need
Ingredients
8oz. Pero Family Farms Broccoletti
½ cup orange juice
1 tbsp. low sodium soy sauce
1 tbsp. honey
½ tbsp. fresh ginger, minced
Salt and pepper, to taste
What You Need
Lets Get Started
Directions
Preheat your oven to 350⁰F.
In a small sauce pan, combine the orange juice, soy sauce, honey and ginger.
Bring to a boil, allowing the sauce to reduce by about half.
Place the Broccoletti in a greased baking dish.
Pour the orange ginger sauce evenly over the Broccoletti.
Add salt and pepper, to taste.
Bake for approximately 12 minutes or until Broccoletti is cooked to your desired texture. Tip: Make a double batch of the Orange Ginger Sauce and drizzle over your favorite grilled seafood or chicken!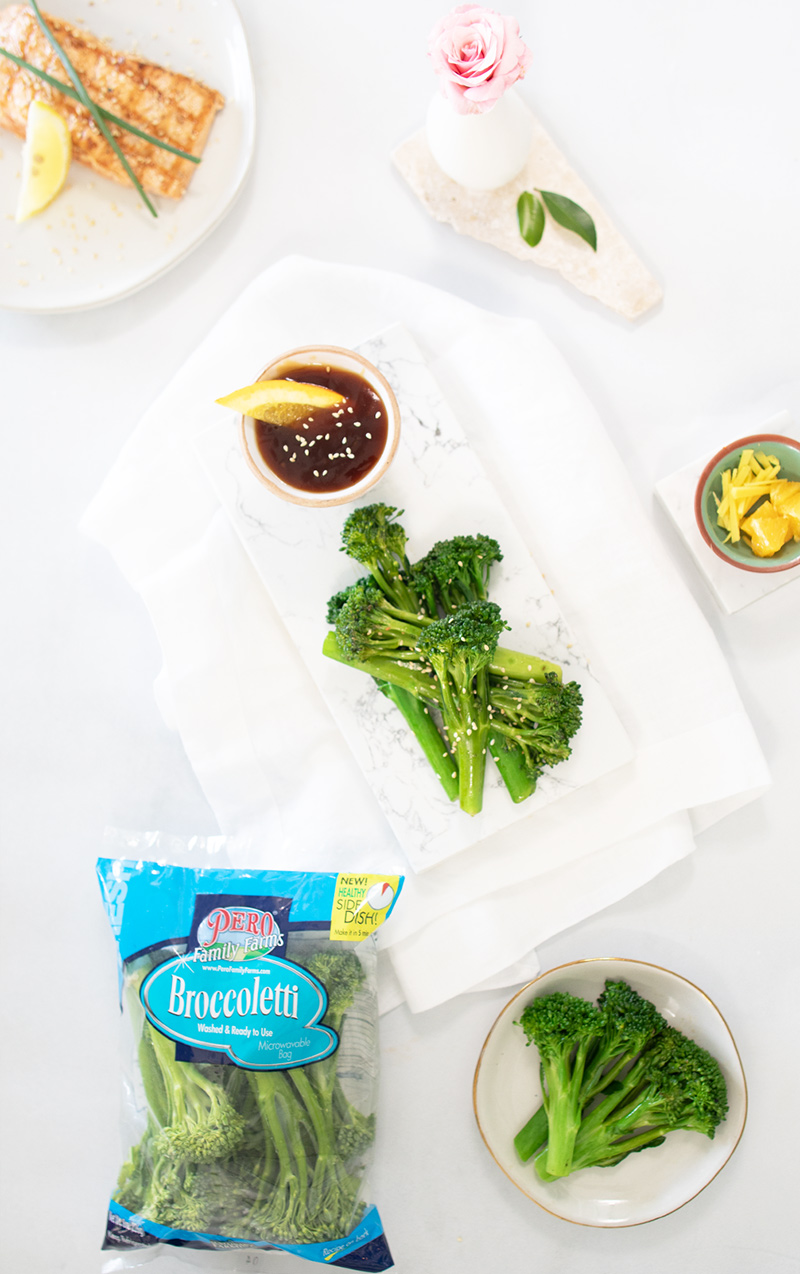 Get More Recipes
Visit this recipe page:
https://www.perofamilyfarms.com/recipe/orange-ginger-broccoletti/
Find a store location near you: