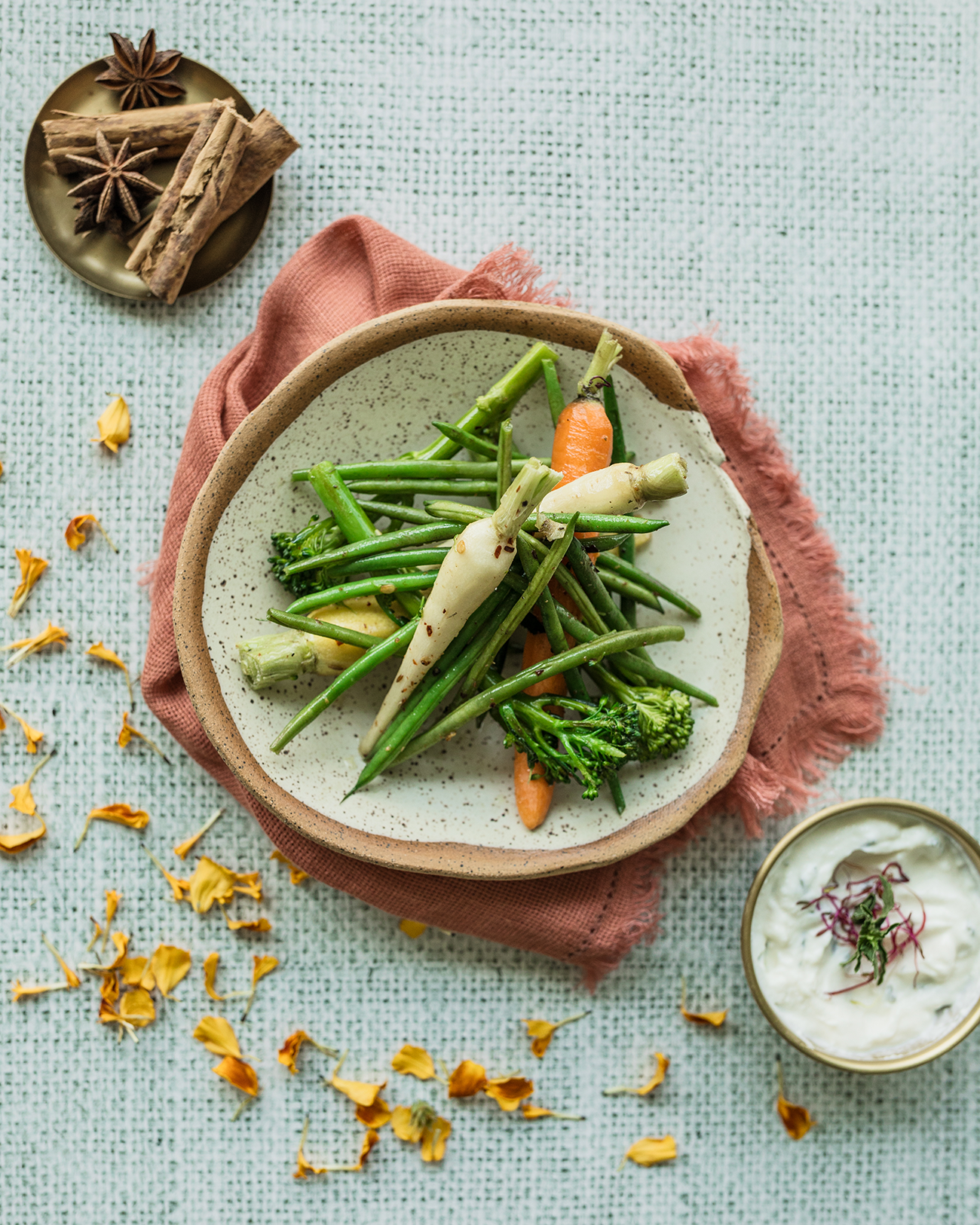 Flavor Profile | CRUNCHY
Our fresh Gourmet Trio has all the veggies you need for one flavorful side dish! It includes French Beans, Gourmet Carrots, and Broccoletti. We added some of our favorite spices and paired it with a Greek Yogurt dip for a quick and easy side!
What You Need
Ingredients
8oz. Pero Family Farms Gourmet Trio
1 cup Greek yogurt
1 tbsp. fresh mint leaves, chopped
1 tbsp. honey
1 tbsp. lemon juice
½. tbsp. olive oil
½ tbsp. Coriander seeds
½ tbsp. Cumin seeds
½ tsp. Dried chilies
Salt and pepper
What You Need
Lets Get Started
Directions
Follow the directions on the back of the Gourmet Trio bag, and cook the vegetables to your desired texture.
In a medium sauté pan add the coriander seeds, cumin seeds and dried chilies.
Cook on medium heat for 3 minutes until the seeds soften up and become aromatic.
Remove the seed mixture from the pan and crush with the back of a fork.
Add olive oil to the pan and heat to medium-high temperature.
Next, add the Gourmet Trio and 1 tbsp. of the coriander and cumin seasoning to the pan and continue cooking, stirring regularly for 1 minute.
Greek Yogurt Dip
Mix the yogurt, honey, mint, and lemon juice together in a small bowl.
Add salt and pepper, to taste.
Get More Recipes
Visit this recipe page:
https://www.perofamilyfarms.com/recipe/moroccan-gourmet-trio/
Find a store location near you: