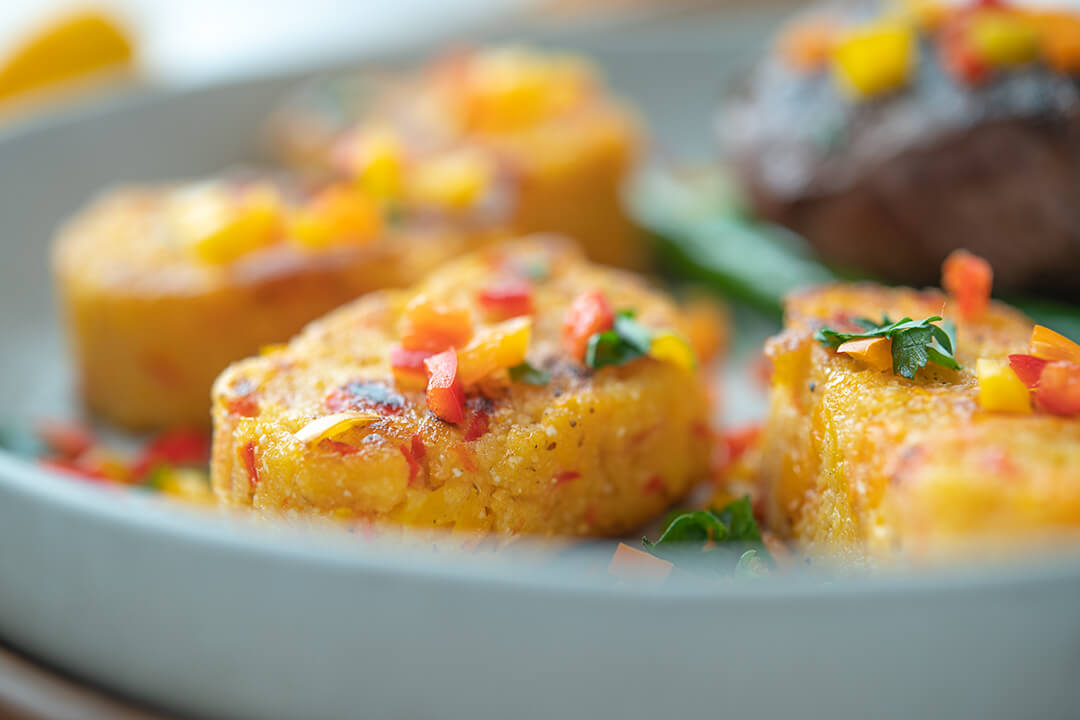 Mini Sweet Pepper Polenta
Flavor Profile | Savory
With just a handful of ingredients, this Mini Sweet Pepper Polenta comes together to put the finishing touches on any plate! Serve alongside your choice of protein or even front and center as the star of the meal. Your family won't be disappointed!
What You Need
Ingredients
3 cups vegetable stock
1 cup Pero Family Farms Mini Sweet Peppers, roasted and pureed
½ cup Pero Family Farms Mini Sweet Peppers, diced
1 cup polenta/coarse corn meal
1 tbsp. butter 1 tbsp. olive oil
1 sheet of parchment paper approximately 9"X13"
Salt and pepper, to taste
What You Need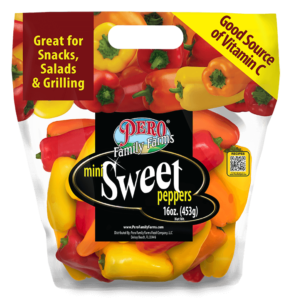 Lets Get Started
Directions
In a medium pan, bring vegetable stock, and pepper puree to a boil. Season with salt and pepper.
Slowly add the polenta to the pan, whisking constantly to avoid lumps.
Reduce the heat to low and simmer for 5 minutes, whisking continuously.
Remove from heat and stir in 1 tbsp. butter, diced Mini Sweet Peppers and Parmesan cheese.
Let cool for 5 minutes.
Transfer to parchment paper and roll into a log.
Place the roll in the refrigerator for at least 30 minutes before serving.
When ready to serve, slice into 1″ rounds.
Place into a hot sauté pan with olive oil and cook on each side for about 1 minute.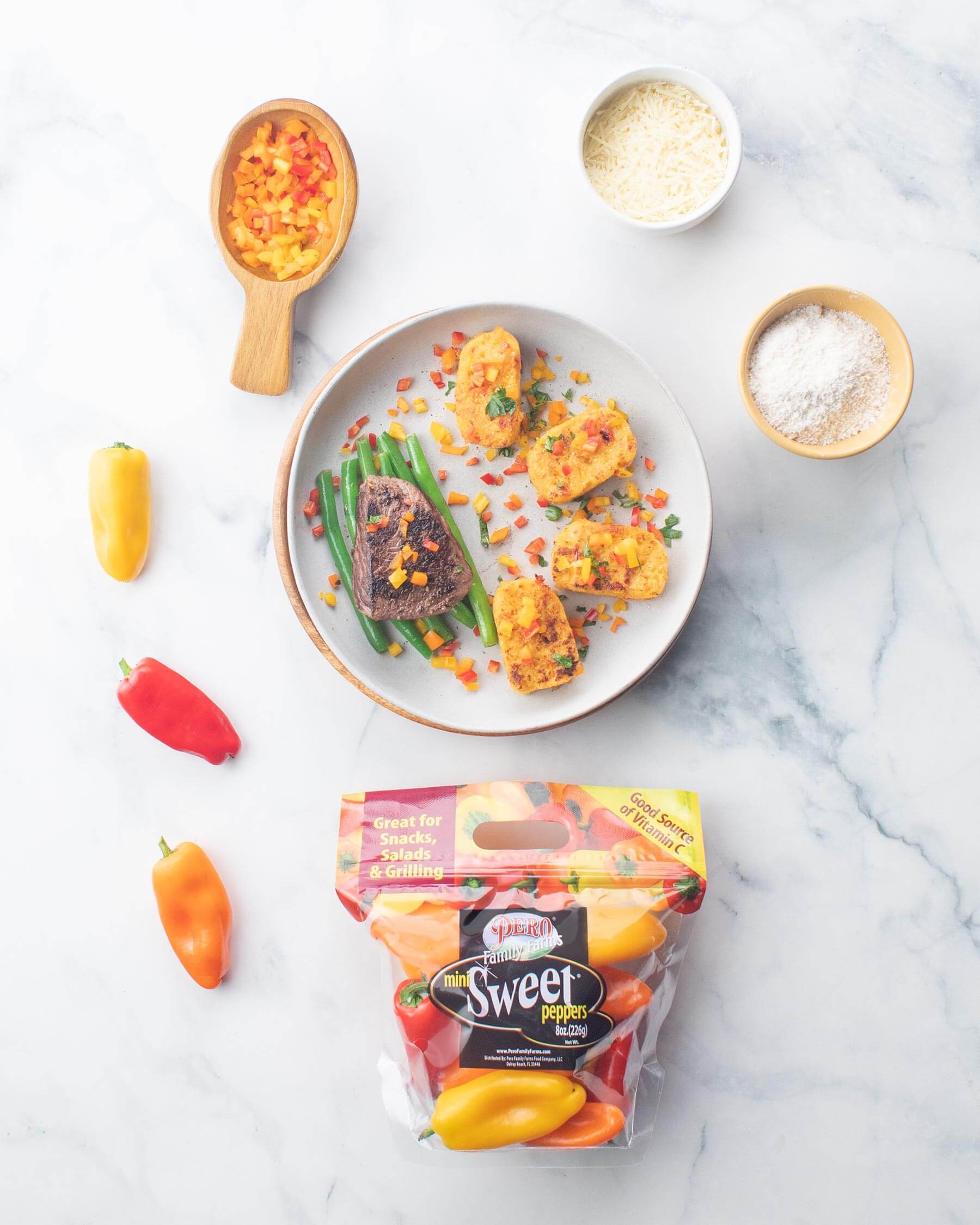 Get More Recipes
Visit this recipe page:
https://www.perofamilyfarms.com/recipe/mini-sweet-pepper-polenta/
Find a store location near you: