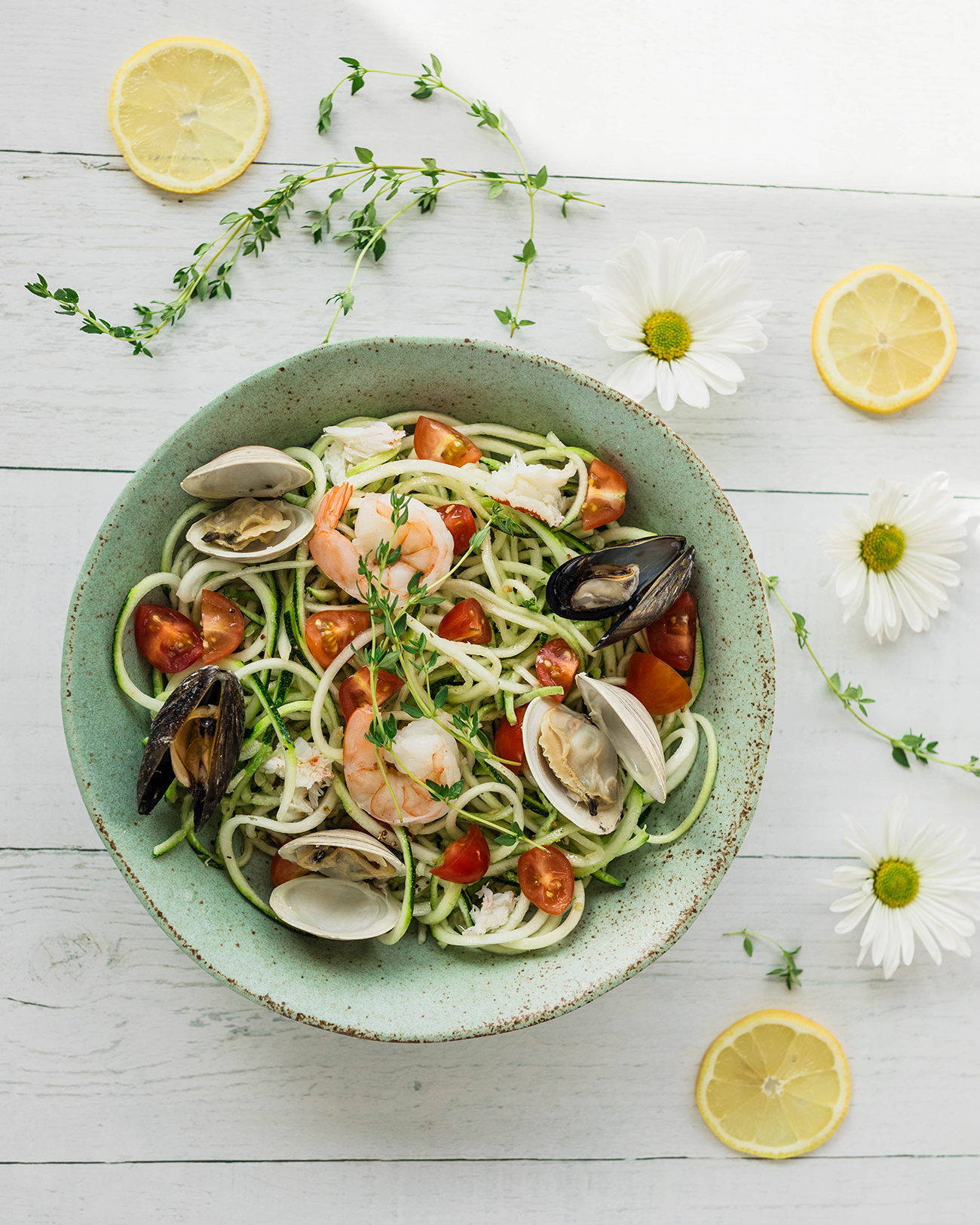 Lemon-Thyme Seafood & Zucchini Spirals
Flavor Profile | SAVORY
This Seafood and Zucchini Spiral dish is so simple to make and an easy way to impress for a special dinner occasion!
What You Need
Ingredients
10oz. Pero Family Farms Zucchini Veggie Spirals
4 mussels
6 clams
4 jumbo shrimp
3/4 cup white wine
3/4 cup vegetable stock
½ cup grape tomatoes, halved
2 tbsp. crab meat
1 ½ tbsp. butter
1 tbsp. lemon juice
½ tbsp. fresh thyme
Salt and pepper to taste
What You Need
Lets Get Started
Directions
Heat a large sauté pan to medium high temperature and add the wine and vegetable stock.
Next, add the clams, mussels, shrimp, and crab. Place lid on the pan and cook for 4-5 minutes or until the clams and mussels start to open.
Add the Zucchini Veggie Spirals, butter, tomatoes, thyme, lemon juice, salt and pepper.
Cook for 2 more minutes or until shrimp and crab meat are cooked through.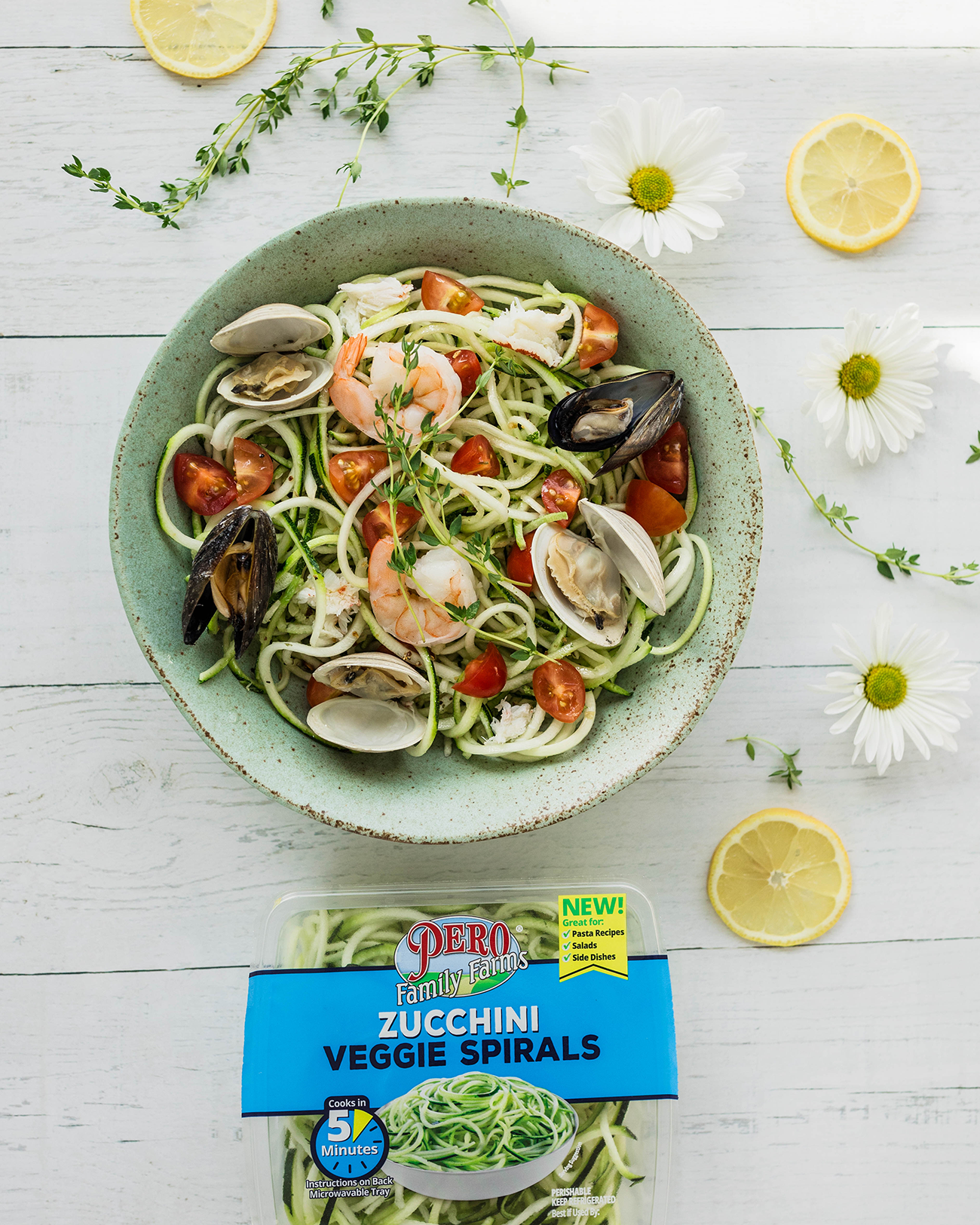 Get More Recipes
Visit this recipe page:
https://www.perofamilyfarms.com/recipe/lemon-thyme-seafood-zucchini-spirals/
Find a store location near you: