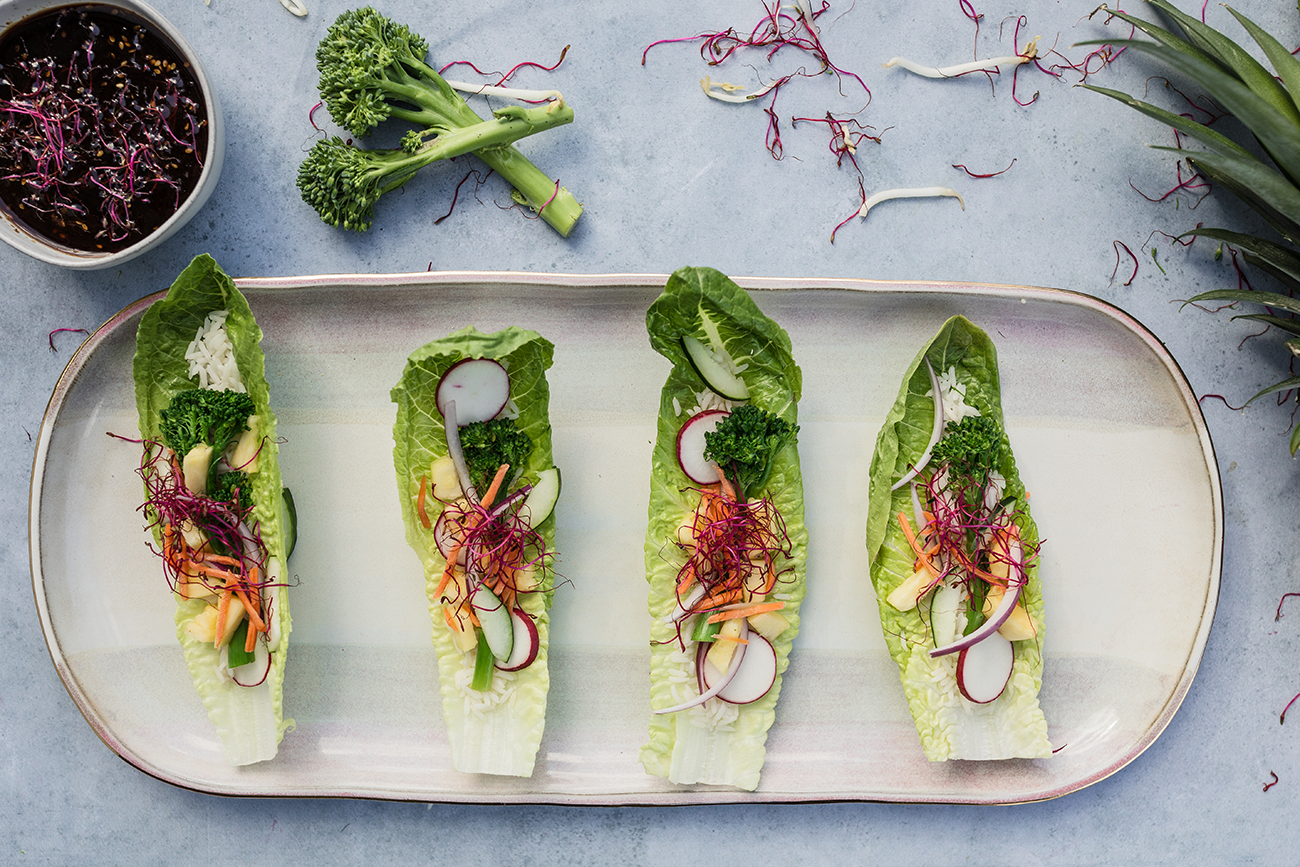 Flavor Profile | CRUNCHY | SWEET
Keep grilling fun with our fresh and tender Broccoletti! These Korean BBQ Lettuce Wraps are an easy weeknight dinner and they also serve as a great appetizer for the neighborhood BBQ!
What You Need
Ingredients
10oz.Pero Family Farms Broccoletti
1 cup white rice, cooked
1 cup pineapple, cut in small pieces
3-4 romaine lettuce leaves
½ cup radish, cut in rounds
½ cut carrots, shredded
½ cup bean sprouts
½ cup red onion, sliced thin
½ cup Korean BBQ sauce
¼ cup cucumbers, diced
Korean BBQ sauce
½ cup BBQ sauce
1 ½ tbsp. teriyaki sauce
1 tbsp. green onions, sliced thin
1 tbsp. lime juice
½ tbsp. sesame seeds
1 tsp. crushed red pepper
What You Need
Lets Get Started
Directions
Place an equal amount of rice in each lettuce leaf.
Lightly grill the broccoletti and pineapple on medium heat, lightly baste with Korean BBQ sauce.
Place the broccoletti and pineapple on the rice then add the radish, carrots, red onion, bean sprouts and cucumber.
Drizzle remaining sauce over the top and serve.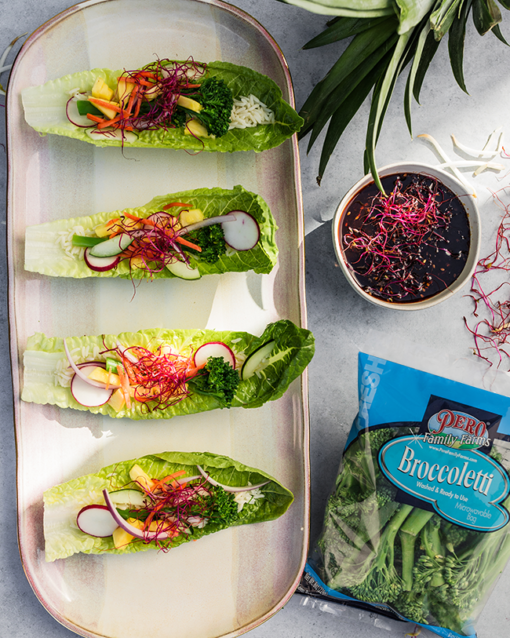 Get More Recipes
Visit this recipe page:
https://www.perofamilyfarms.com/recipe/korean-bbq-broccoletti/
Find a store location near you: