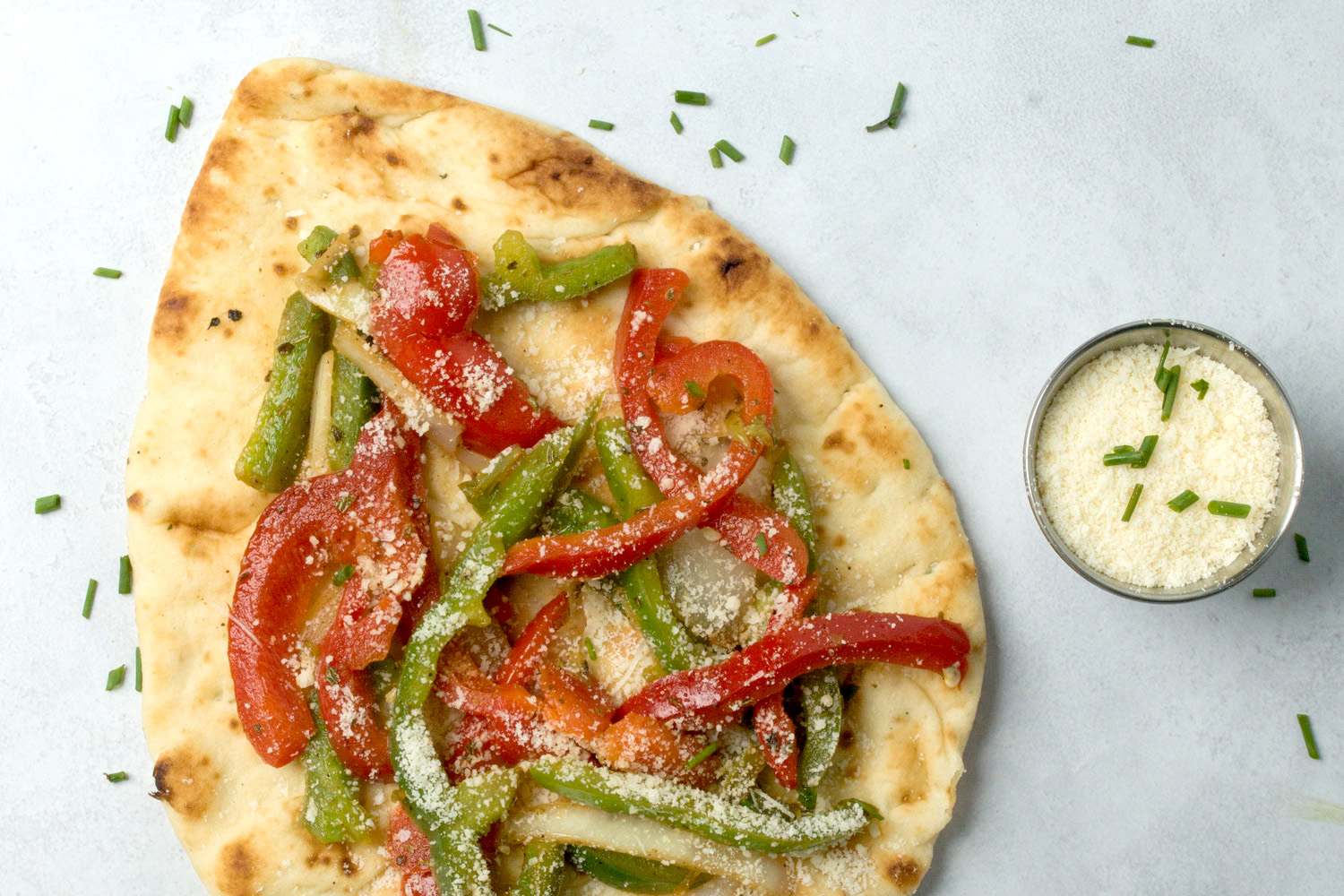 Italian Pepper & Onion Flatbread
Flavor Profile | ITALIAN | SAVORY
Take the time out of homemade and use our Sliced Peppers & Onions for an easy and delicious flatbread that is sure to become a family favorite!
What You Need
Ingredients
10oz. Pero Family Farms Sliced Peppers & Onions
1 pre-cooked flat bread
2 tbsp. parmesan cheese
2 tbsp. olive oil
½ tbsp. oregano
Salt and pepper to taste
What You Need
Lets Get Started
Directions
Preheat oven to 350⁰F.  Heat olive oil in a large sauté pan to medium high temperature.
Add the peppers, onions and oregano to the pan and cook for 3 minutes or until the vegetables reach your desired texture.
Place the peppers and onions evenly on top of the flatbread and place in the oven.  Cook for 8-10 minutes at 350⁰F.
Top with parmesan cheese and salt and pepper before serving.  Enjoy!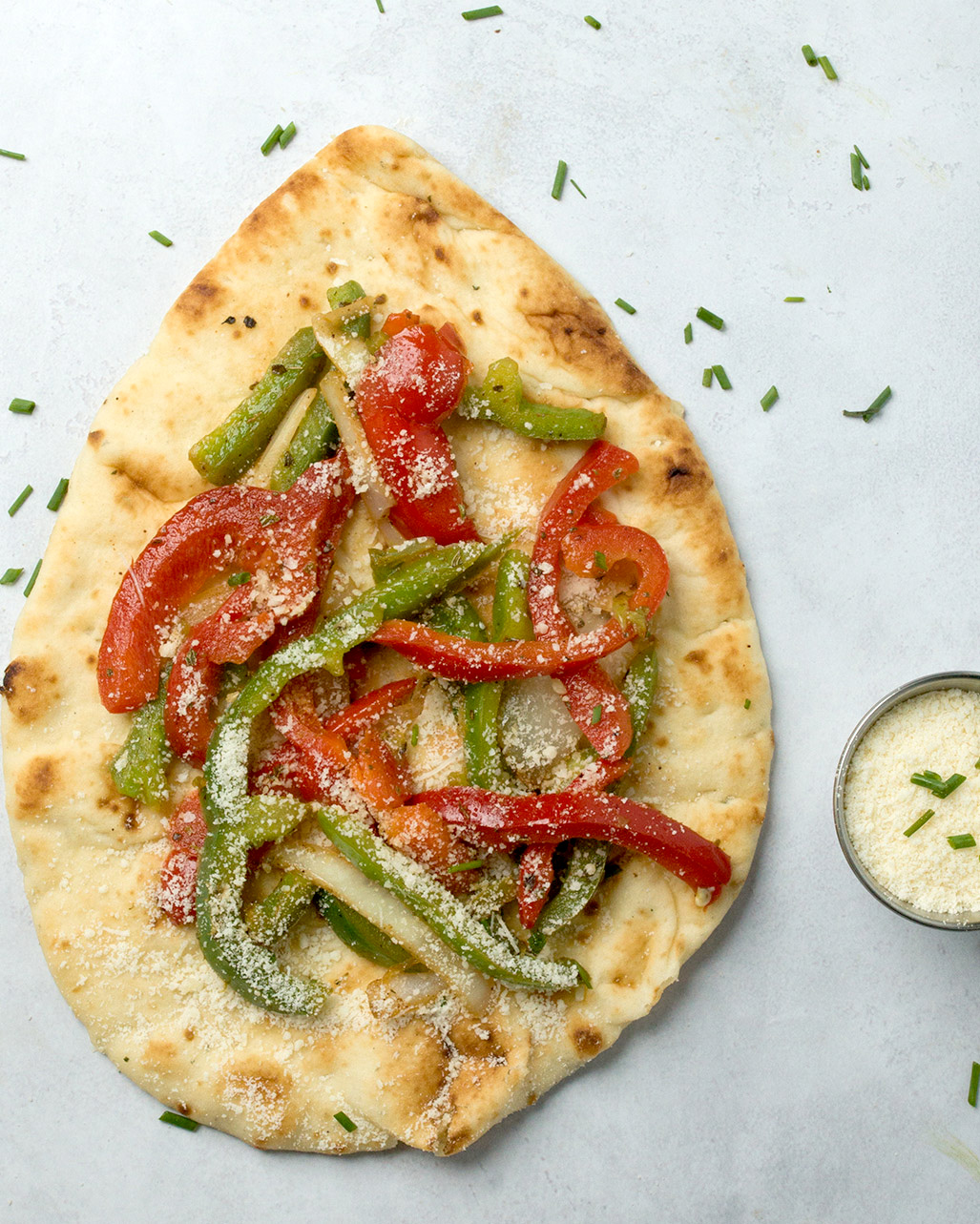 Get More Recipes
Visit this recipe page:
https://www.perofamilyfarms.com/recipe/italian-pepper-onion-flatbread/
Find a store location near you: