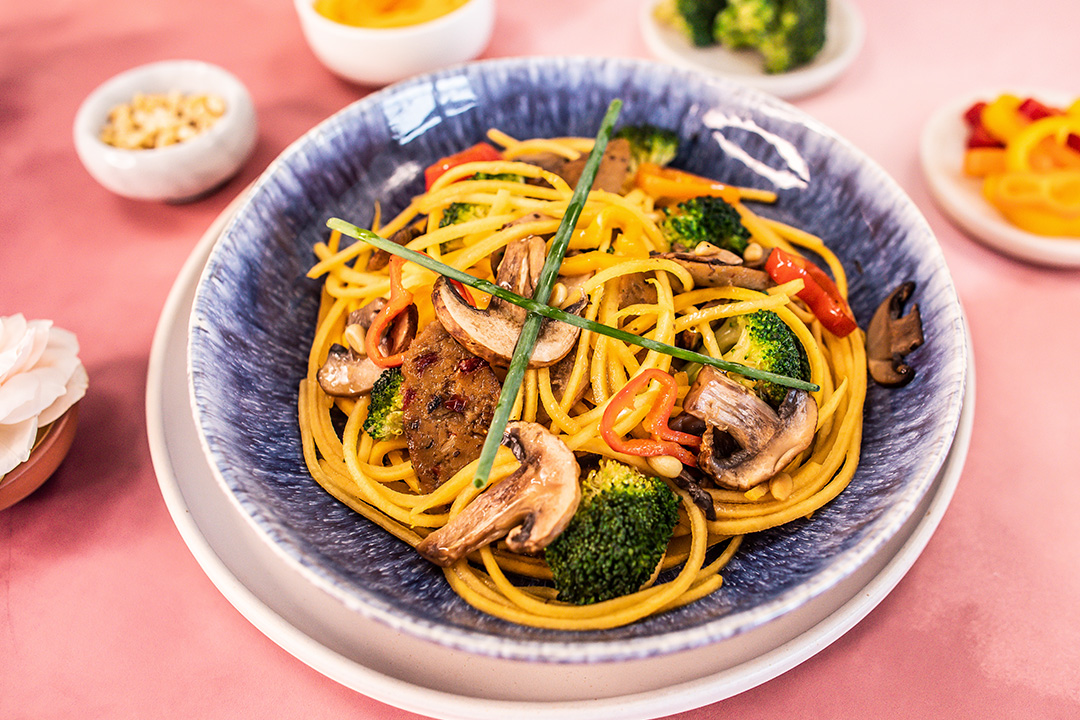 Flavor Profile | SAVORY
With its warm and savory flavors, this plant based dish is the perfect weeknight meal!
What You Need
Ingredients
10oz. Pero Family Farms Butternut Veggie Spirals
1 cup Pero Family Farms Broccoli Florets
1 cup Pero Family Farms Mini Sweet Pepper Rings
1/2 cup mushrooms, sliced
1 cup plant-based sausage, thinly sliced
¼ cup marsala wine
¼ cup vegetable stock
1 tbsp. pine nuts
1 tbsp. olive oil
Salt and pepper, to taste
What You Need
Lets Get Started
Directions
In a large sauté pan, heat olive oil to medium-high temperature.
Add the Butternut Veggie Spirals, Mini Sweet Pepper Rings, Broccoli Florets, mushrooms and plant-based sausage to the pan. Cook for 2 minutes.
Next, add the marsala wine and cook for 1 minute.
Then, add vegetable stock, salt and pepper. Cover and cook for 2 more minutes or until the vegetables are cooked to your desired texture.
Pour the mixture into a serving bowl, along with all of the excess liquid.
Top with pine nuts and serve!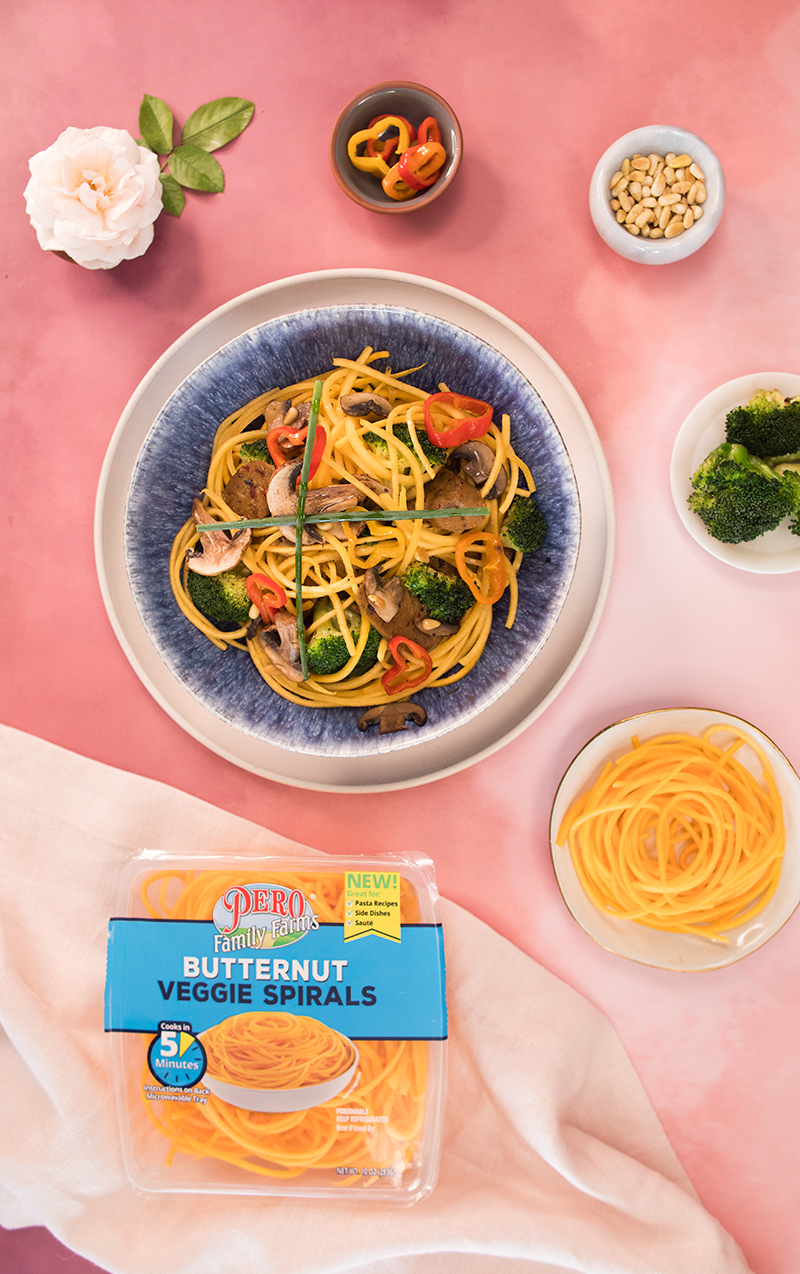 Get More Recipes
Visit this recipe page:
https://www.perofamilyfarms.com/recipe/hearty-harvest-bowl/
Find a store location near you: