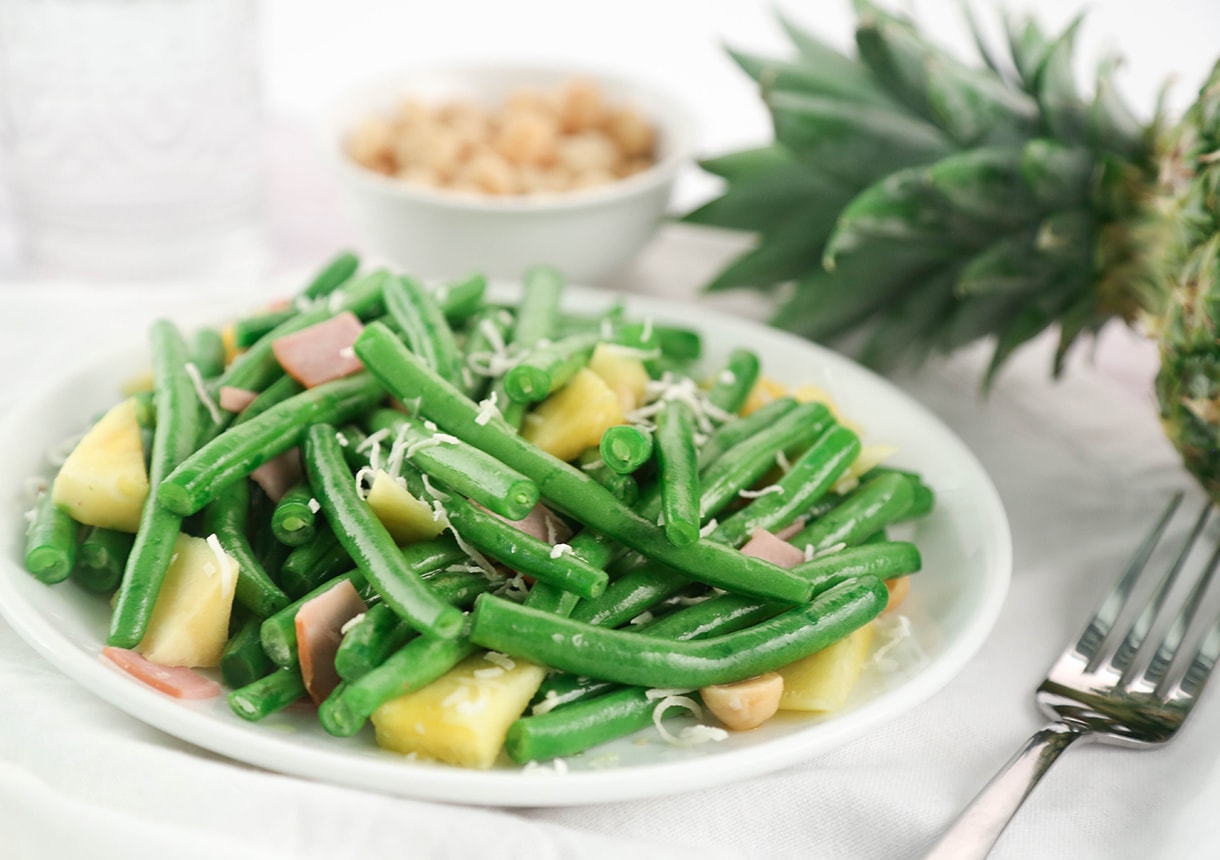 Flavor Profile | Crunchy, Sweet
Say aloha to fun flavors with these sensationally sweet Hawaiian Green Beans!
What You Need
Ingredients
12oz. Pero Family Farms® Organic Green Beans
½ cup pineapple chunks
¼ cup ham, cut into squares
¼ cup Macadamia nuts
1 ½ tbsp. shredded coconut
What You Need
Lets Get Started
Directions
Cook the green beans to your desired texture using the directions on the back of the bag.
Place the green beans in a large bowl and top with pineapple, ham, Macadamia nuts and shredded coconut.
Drizzle the Pina colada vinaigrette over the top, mix and serve.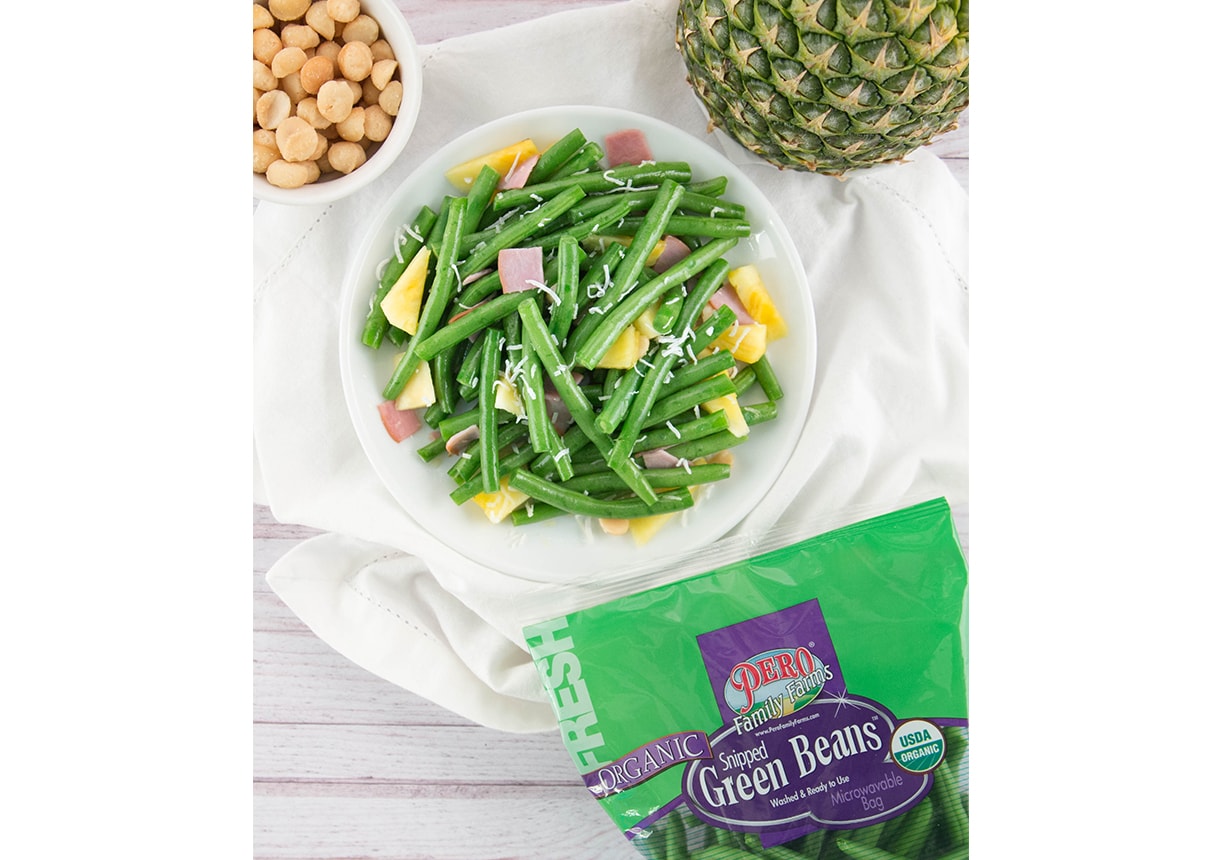 Get More Recipes
Visit this recipe page:
https://www.perofamilyfarms.com/recipe/hawaiian-green-beans/
Find a store location near you: