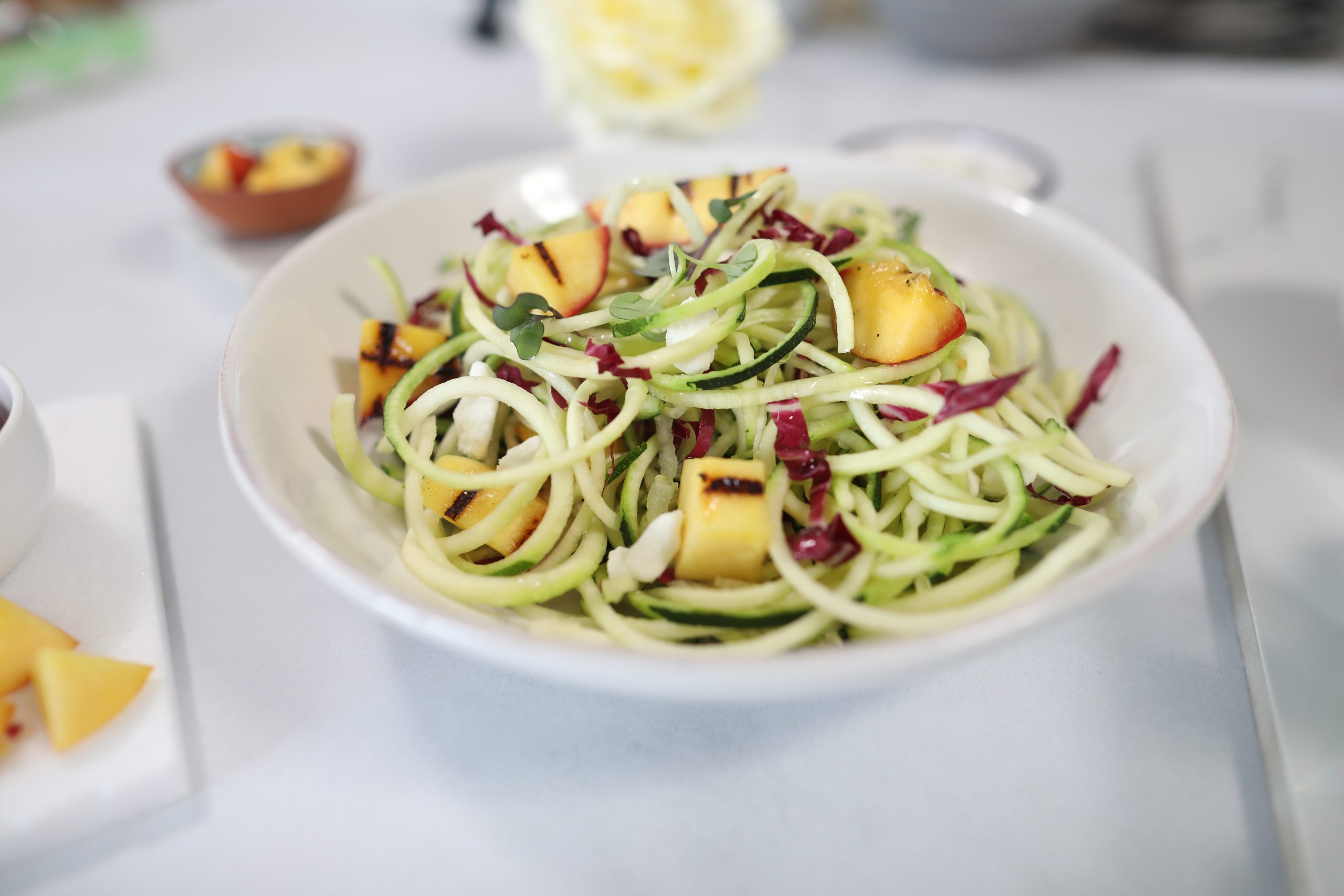 Grilled Peach Zucchini Spirals
Flavor Profile | SWEET
Our Zucchini Veggie Spirals are the perfect low-carb alternative to noodles. Paired in this recipe with sweet, grilled peaches and creamy goat cheese, this indulgent recipe will satisfy your taste buds without sacrificing your health goals!
What You Need
Ingredients
10oz. Pero Family Farms Zucchini Spirals
2 peaches, sliced and grilled
½ cup goat cheese
¼ cup radicchio, sliced thin
1 ½ tbsp. white balsamic vinegar
1 tbsp. olive oil
Salt and pepper to taste
What You Need
Lets Get Started
Directions
Preheat your grill to a medium temperature.
Grill peach slices for approximately 2-3 minutes per side, uncovered. Remove from heat.
In a large mixing bowl, add Zucchini Veggie Spirals, radicchio, and grilled peaches. Drizzle balsamic vinegar, olive oil and salt and pepper over the top. Mix thoroughly.
Transfer to a plate and top with your favorite goat cheese before serving.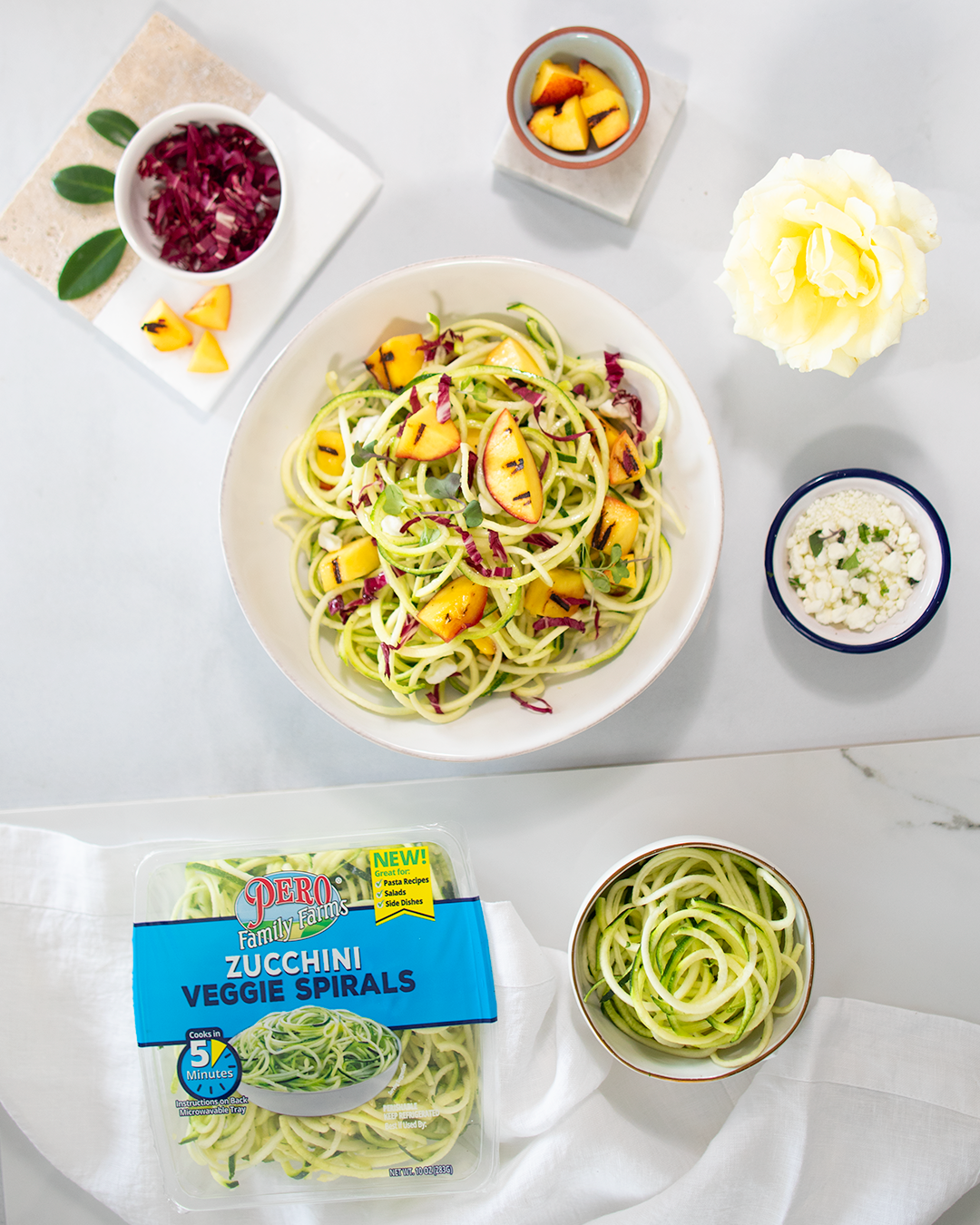 Get More Recipes
Visit this recipe page:
https://www.perofamilyfarms.com/recipe/grilled-peach-zucchini-spirals/
Find a store location near you: